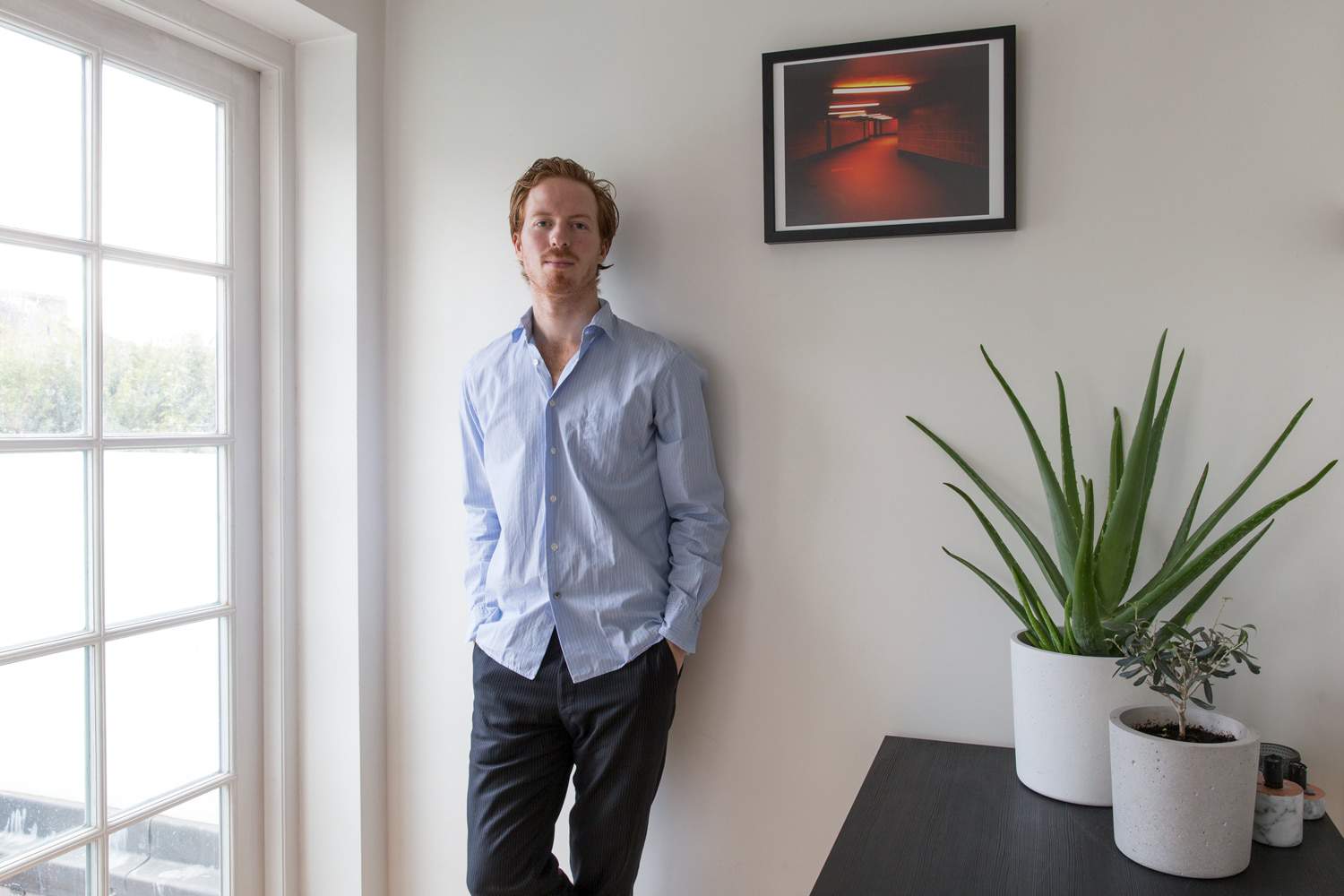 The deadline for the Decade Open Call celebrating theprintspace 10th Anniversary is fast approaching! Make sure you get swapping those prints before midnight GMT on the 16th November to be in with a chance of being included in the Decade exhibition next week which will celebrate this milestone.  None of the incredible events, exhibitions, talks and projects that we've done over the past decade would have been possible without our talented and dedicated creative community. We've been talking to members of this amazing group of people in the run up to Decade and today it's the turn of Kane Hulse, a London based photographer who has been building his art collection on print-swap!
Click below for all the details of entering the Decade Open Call – It's free!
Please tell us a little about yourself.
My name is Kane – I'm a photographer raised in south London suburbia focussing on colour and form through photography. Self taught on film, I'm often drawn to architecture to capture this and take inspiration from the raw emotion of colour – be it from a piece of typography or a pattern scheme from an outfit. I'll be releasing a third book, based on the city of Marseille taken over the last couple of years over the next few months.
What interested and drew you to taking part in print-swap?
I was attracted to print swap by the ability to collect different pieces from photographers i'm fond of and the ease to do so. I've always swapped prints with friends so this is an opportunity to further that reach – I'm a fan of swapping artwork in general as you can accumulate a collection of pieces unique to you. So far i've swapped with one photographer, when I get a bit more time to sit down and appreciate the work I'll be looking to expand the collection.
Who is the photographer of the print we have photographed you with?
The photographer I've swapped with is Zach Chudley, a print from his series in Berlin that I've been fond of since picking up his book at the LCC show last year. I was drawn to the work by its unusual atmosphere and the geometric nature of the underground in Berlin.