With our Shopify integration only, you can offer your customers express couriers as a shipping option. When set up, live courier rates are shown on your checkout page. This information is fed directly from our production system into your store. We pass the charge onto you at the same rate we pay and this is collected during the fulfilment process.
Shopify restricts this feature to users on the Advanced plan or higher. Or Standard plans which are paid annually (when paying annually you need to request this feature to be activated by Shopify)
When you import products from creativehub to your website with this option applied, your customers will see live shipping rates on the checkout page. These rates will include our £7 flat rate postage fee, as well as the live rates of express couriers that we offer.
Here is how you can enable 'Calculate at checkout' on the import page in creativehub, only for the Shopify accounts: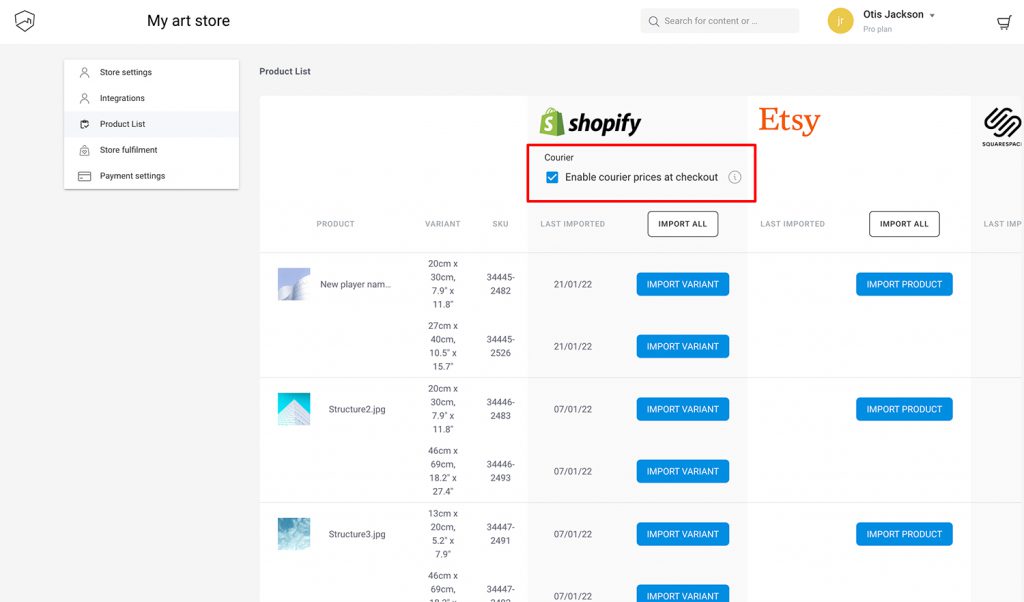 You can increase or decrease the shipping rates on your website, depending on what you want to charge from your customer. Irrespective of the shipping cost on your website, we will always charge you a flat shipping fee of £7/ €8/ $9.
If you change the rate of the express courier options, we will still charge you the original cost for this service.
---