Depending on where you or your customer base is, you may use different measurement metrics. These being Metric (mm) and Imperial (Inches).
To ensure we cater to our global user base, we offer the ability to size your prints using either the Metric or Imperial measurement system.
When you import your products, we list both measurement types. You can easily update this by editing the listing directly in your store. For example: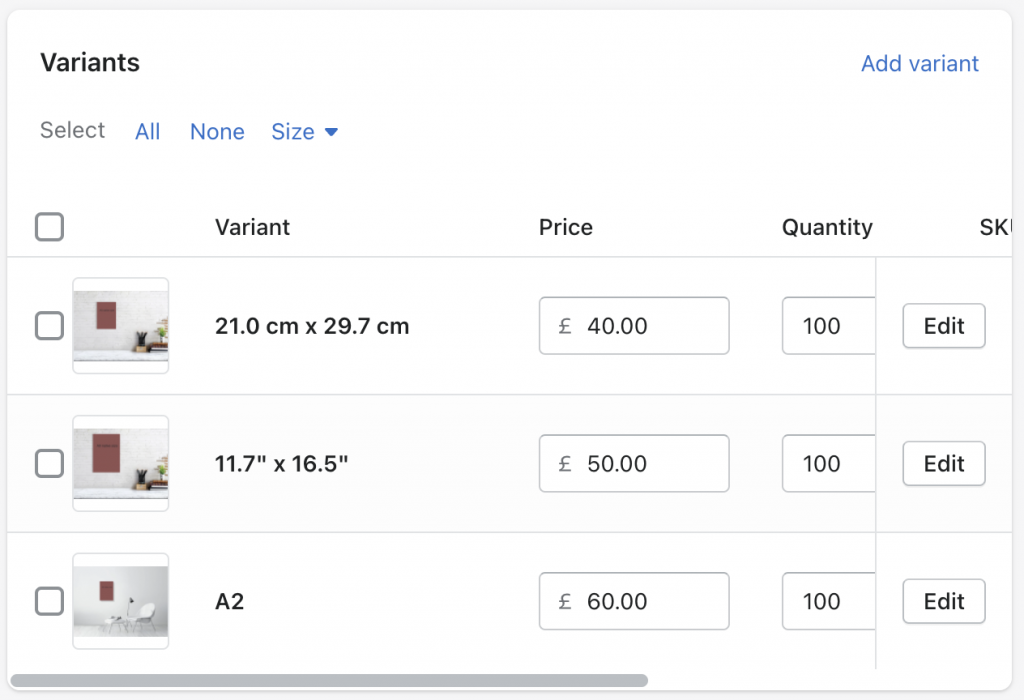 Please note that if you have created your e-commerce website with Etsy, must choose the measurement system on creativehub before you import products to your website. If you want to change this in the future, you must delete the product and re-import it to your store.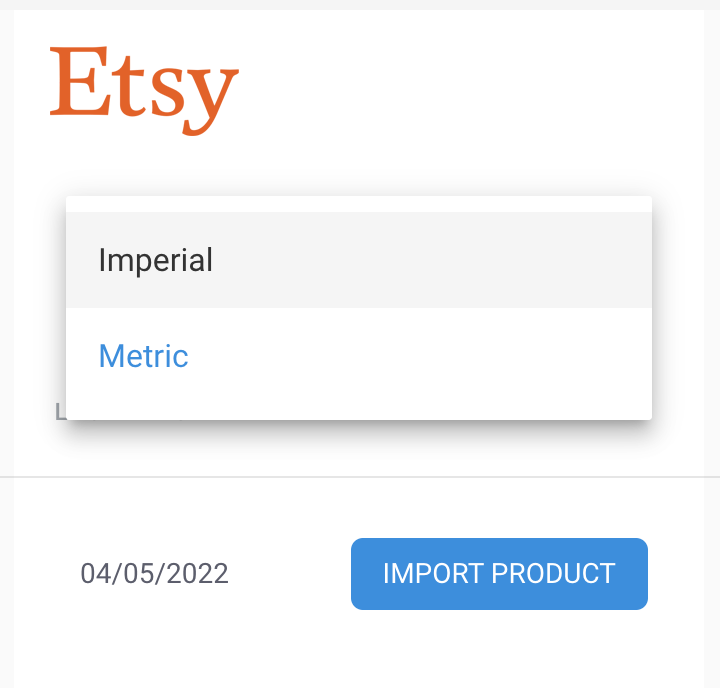 ---