Once you have connected your website to creativehub, this connection will be listed in your creativehub account. If you do not see this connection in your account, then your website has not been connected correctly and therefor we will not receive your customer orders. Here is how to check:
Click your profile icon in the top right of the page
Select 'Art store settings' from the drop down
Click 'Integrations' from the left hand side menu options
Here we list your website integrations. If your website is connected, we'll display the website URL along with a 'Disconnect' button. If your website is not connected, you'll see the 'Connect' button.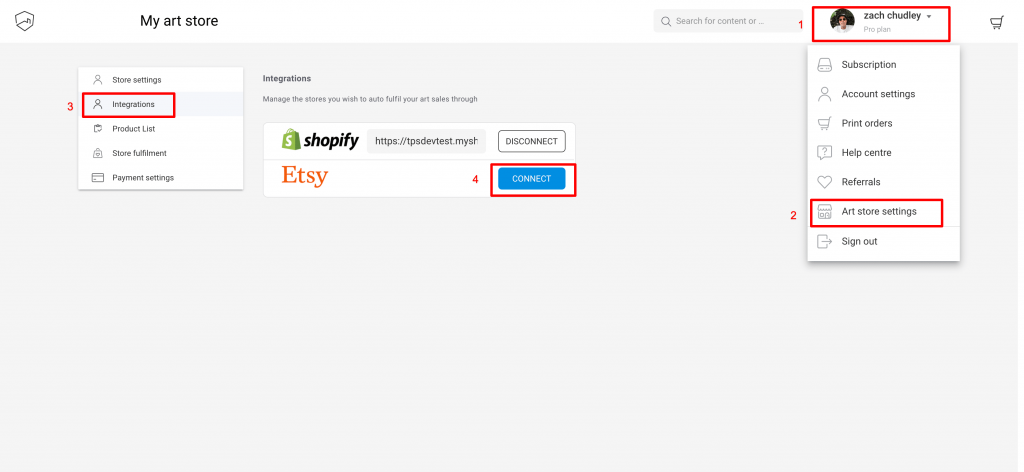 ---