Finest papers
for printing
The best printing specialists from our printing studio are here to help you get the most beautiful prints for your arts. Get into our printing atmosphere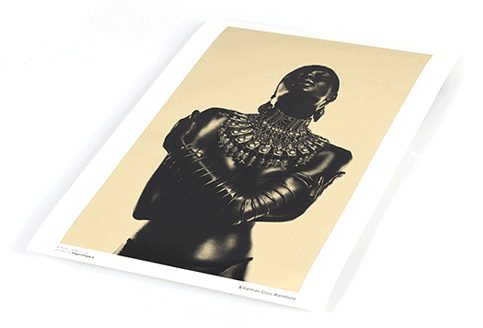 Type of printing paper
Giclée
The preferred choice of illustrators, fine artists, painters, graphic designers and most other visual artists. Also, regularly used by photographers because of the paper textures and art & craft feel.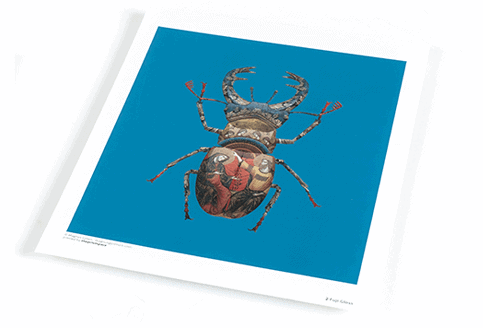 Type of printing paper
C-Type
Used mainly by photographers, although occasionally by other visual artists looking for a unique effect. The papers are coated and the prints have a very rounded and photographic feel textures and art & craft feel.
Order before
3pm
7pm
Collection
Order before
7pm
Next day
Delivery
Do you live in London? You can collect your prints from our Shoreditch studio before 7 pm. After 3pm please call us, we will always make every effort to produce your order same day.

Archival life
80 years
Giclée printers use a higher quality of fade-resistant, archival, pigment-based inks, applied to high quality archival substrates.

11 inks
CcMmYK color model
8 channel print head based on the CcMmYK color model in combination with theprintspace's in-house colour profiles.

2880 x 1440 DPI
Higher dot per square inch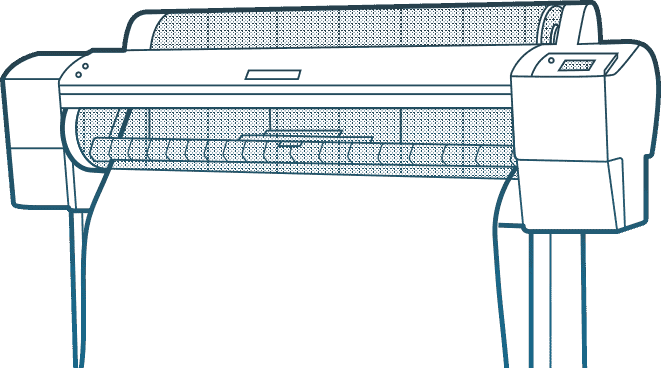 A Giclée print is a high quality archival inkjet print. The word Giclée (pronounced 'Jee-Klay' with a soft J), comes from the French verb gicler meaning "to squirt, spurt, or spray".
We use Chromira ProLab and RA4 machines, allowing ultra-fine imaging resolution and optimal colour reproduction across the spectrum.
We use the latest use best-in-class Epson UltraChrome K3 printers, capable of producing print resolutions up to 1440 by 2880 DPI.
Here at theprintspace we have hand-picked 7 of the best-in-class archival art papers from the world's top producers, including Hahnemühle, Harman and Canson. Each paper has different textures and colour tones, so making the right choice for your images is very important. To help you select the perfect paper for your image, this article looks at the unique features of each of our 7 professional Giclée papers. NEED HELP?
Giclée Technical
Information
59" by 157" (150cm x 400cm)
Epson UltraChrome HDX Wide Gamut Inks
80 years daylight, 200 years dark

Archival life
40 years
The 4 best-in-class professional archival photographic papers to ensure the maximum achievable archival lifespan for your print

Continous tone
CcMmYK color model
Our print profiles are created in-house, allowing you to soft proof your images in Photoshop before you print

425 PPI (relative 1500 DPI)
So, what are C-type prints? It's basically the darkroom in the Digital Age – true photographic prints made using chromogenic materials and processes but with the light source coming from a digital file, rather than directly from a negative. Light sensitive silver halide paper is exposed using an LED or laser light source and put through a conventional chemical developing process.
Here at theprintspace we have a choice of 4 different C-type printing papers: 3 Fuji Crystal Archive papers, Matt, Gloss, Flex and Kodak Endura Metallic. Each paper has its own unique characteristics which how your image will look in print, so it's very important to make the right choice for your particular image.
C-Type Technical
Information

50" by 157" (127cm x 400cm)
425 PPI (relative 1500 DPI)
Continuous tone - photographic process
40 years daylight, 80 years dark
Sample Pack
We only print on the finest papers, with top brand names such as Hanhemülle, Kodak & Fuji Film Professional. A sample pack is the best way to see how they look and feel. Only £5 plus VAT!
Our customers printing choices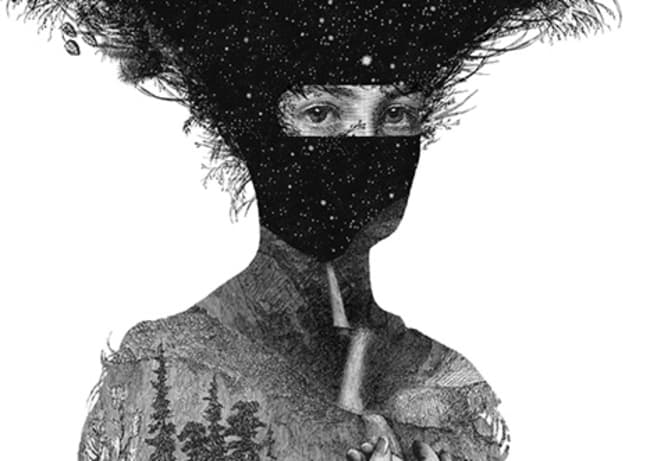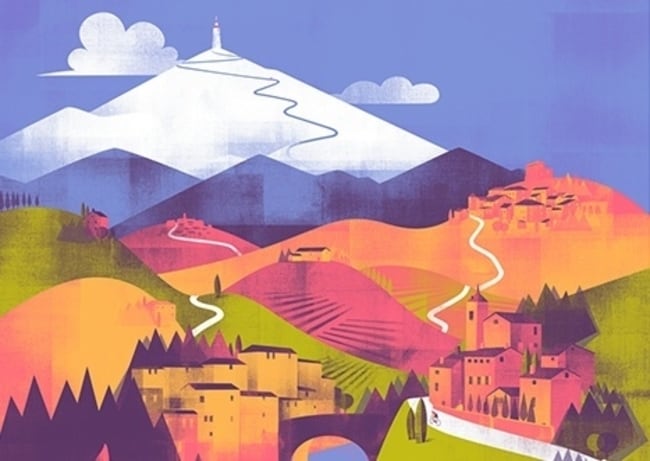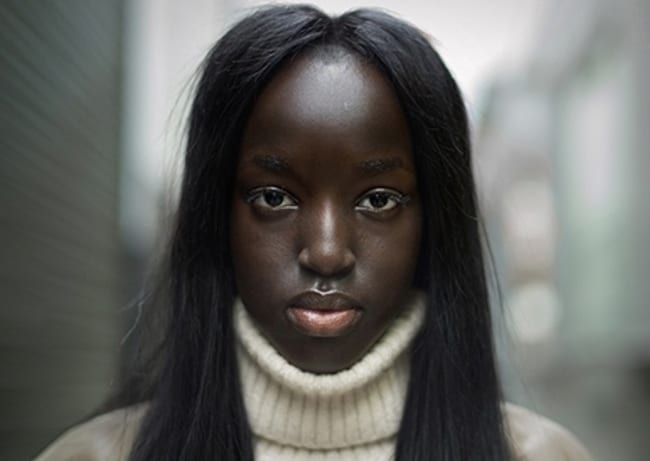 danhillier.com
Dan Hilier
I took the production of my digital prints to Printspace a few years ago after looking around as I was impressed by their speedy production, super high quality prints and friendly service. I print all of my digital editions on Canson Aquarelle Rag because it has a beautiful texture and a lovely weighty feel, and the black and colour inks come out intense, vibrant and clear to an extremely fine degree.
thefluffytractor.com
Liam McCrory
I find theprintspace good, very good. It makes my life extremely easy. The simplicity of its service, with its easy online ordering system, thehub. You only need to upload your files once and then you can reorder your prints anytime and have them ready the following day. This means that selling limited editions prints is done quickly, effortlessly and with great quality. Coming from Australia to a big city like London theprintspace makes my life less complicated and I am able to focus more on the other stuff. One of the benefits of tps is using their paper profiles available online, this way I know the print is going to exactly match the image on my screen. The prints are always spot on.
peterzelewskiphotography.com
Peter Zeleweski
If you're a serious photographer, having your work printed is crucial to the photographic process. Looking at an image on a computer screen just doesn't come close to the look, feel and even the smell of a printed image. Thankfully, I discovered theprintspace who now take care of all my photographic printing needs. Theprintspace staff are friendly, knowledgeable, efficient but most importantly they are photographers who care about other photographers and that is why I keep coming back. For me it's no-brainer, I value my work and I wouldn't trust it in the hands of anyone else!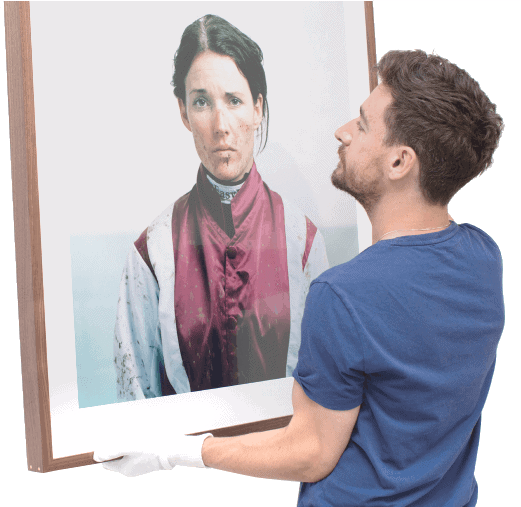 What next?
Order now and get prints dispatched in 48 hours, or collect same day in our London Print Studio if you order before 3 pm.