Shopify requests its users add fulfilment 'Locations'. This setting is found in your main settings under the option 'Locations'.
It is not necessary to add our print fulfilment locations in order for your orders to be fulfilled. Regardless of the address you save as your location, we will fulfil your orders.
Many of our users keep this setting as their business address. However, if you wish to add us as fulfilment locations you can. Our fulfilment centres are:
theprintspace, 74 Kingsland Road, London, E2 8DL, United Kingdom
theprintspace, Jahnstr 18, 40215 Düsseldorf, Germany
Orders shipped to the UK are fulfilled at the London address. Orders shipped everywhere else globally are fulfilled from our German address.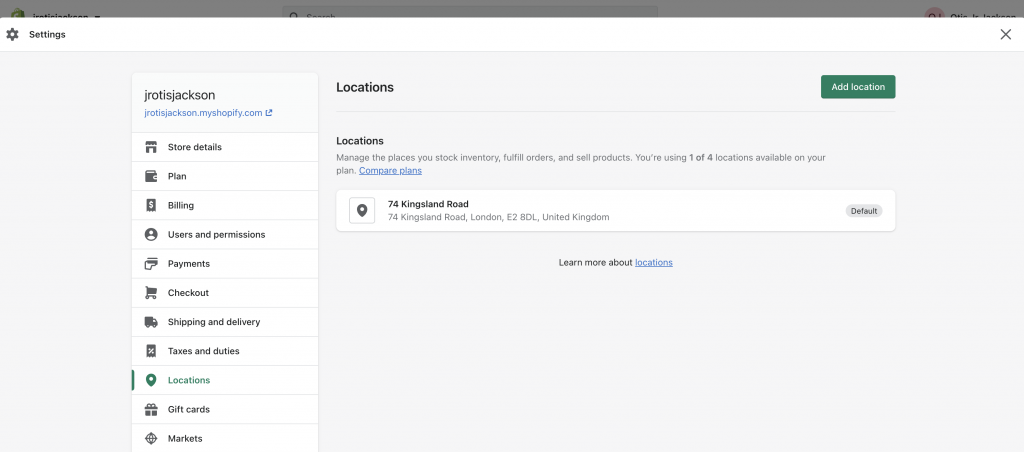 ---