Getting extra storage for your account.
---
How you can order extra storage
When you sign up with us, you will automatically receive 3 GB storage. If you need more storage, you can upgrade to a Professional account with 1 TB storage at £16/month.
Login to your creativehub account
Click on the my account icon in the top right-hand corner of the page.
Select 'Storage plan'
Select how much extra storage you would like to purchase and click on 'Choose'.
Add a debit/credit card details and a Billing address and click on 'Add new card'. If your card details and billing address are already saved, you can skip this step.
Finally, click on the 'Place Order' button.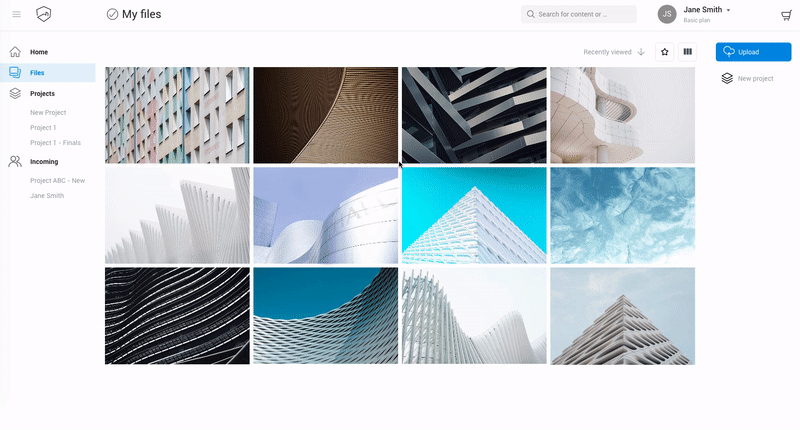 ---
Still need help?
Get in touch with our team here or click on the chat-icon in the bottom right of the page to start a conversation with one of our friendly team members.
---