Find out when we will charge you for extra account storage.
---
If you need more than the free 3 GB storage, we have monthly payment plans available which you can see below.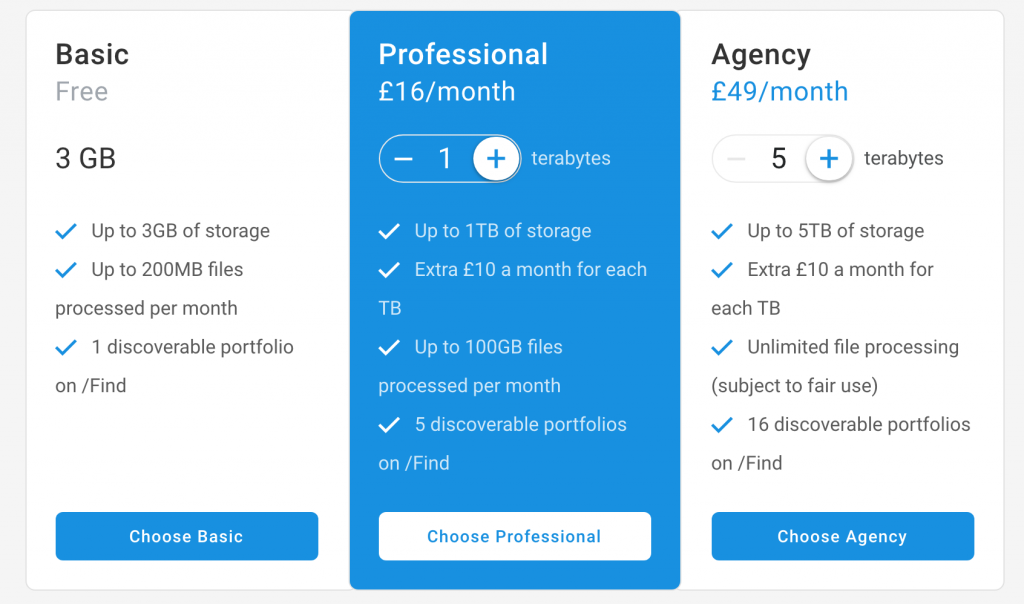 Your payments will repeat on the same or the nearest earlier working day of each following month
If you don't need more than 3 GB storage, then you can switch to our free 'Basic' plan anytime.
Click here to find out how to upgrade your plan.
---