Product variants are the different size options for a print product. To create a product variant, first you must create a product, by selecting an image in your creativehub account, and clicking sell as print.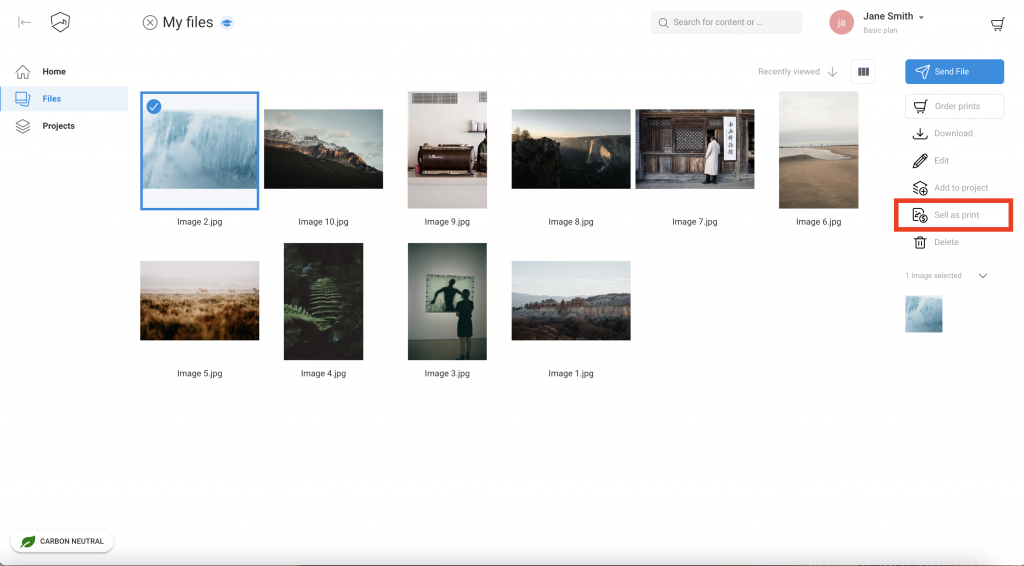 Now you are on screen where you create print products, ready for sale in your store.
You add sizes by clicking add print. When you click add print you can select the size of print you want to sell, whether you want a border, create it as a limited edition and then select framing options.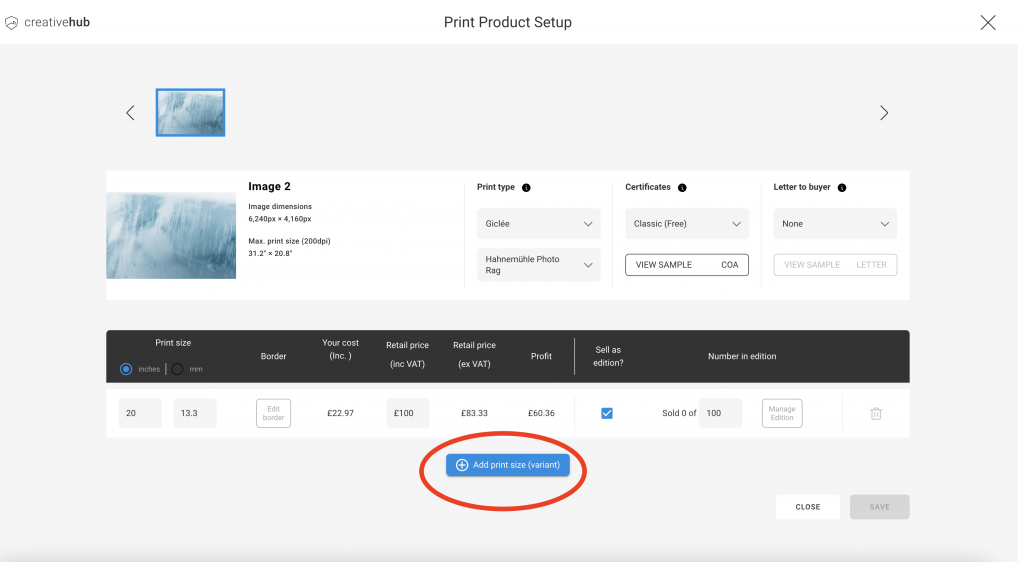 Each size you select is a variant. You can then navigate to your product list under art store settings to import a product and the variants to your website or web store.