Scarcity creates value, especially for work that is in demand. Selling a limited edition art print product run can help your sales because it creates scarcity and value for the buyers. They know that they are getting something unique if they are buying a limited edition product.
It is completely your decision to sell your product as a limited edition because it also means limited availability of that product.
---
Selling limited editions with creativehub
The price you define for a limited edition product depends on the product quantity you want to sell. For example, a limited edition of 20 will be more valuable than a limited edition of 100.
Our dropshipping solution, creativehub, allows you to set the limited edition numbers for your product. We also send out a certificate of authenticity (COA) with every limited edition product. You also have an option to personalise your limited edition certificate with your branding, name and signature. Here is how you can create a personalised limited edition certificate in your creativehub account.
We also offer 6 different designs for the limited edition certificate. You can choose any design to be used for your products.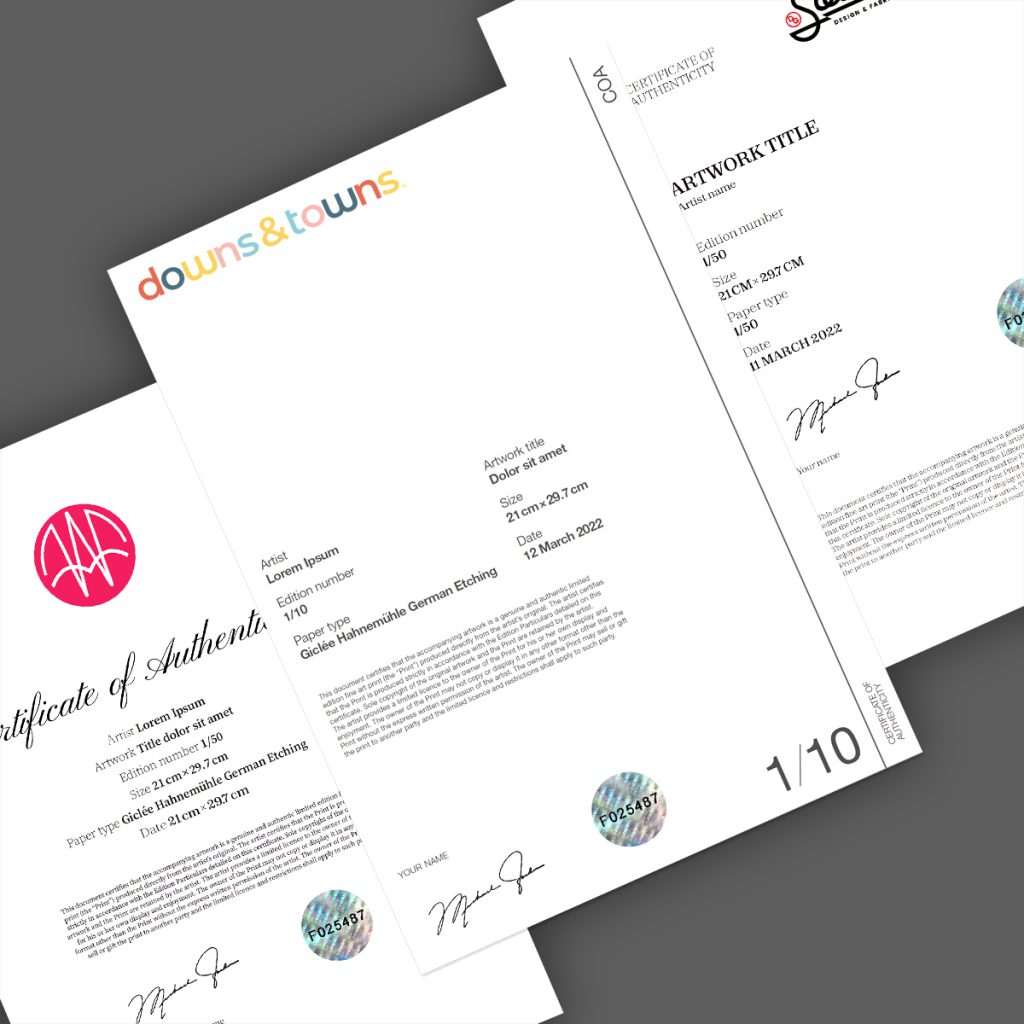 ---
---