See a preview of the limited edition certificate that is included with your print sales and find where you can preview them in creativehub.
---
Getting started
Before you can preview your personalised limited edition certificate, you'll need to have added your artist name and branding in your 'Art store settings'.
Click here to find out how to add this information.
---
Preview your limited edition certificate
To preview the certificate, login to creativehub and click your name at the top right of the screen. Next, select 'Art store settings' from the dropdown menu.
Scroll down to the 'Branding for certificates' section at the bottom and click 'Preview certificate'.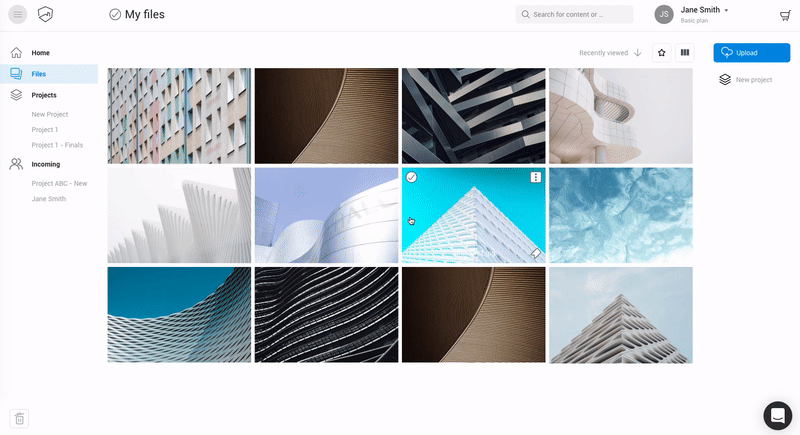 You will then be taken to a tab where your certificate preview will appear.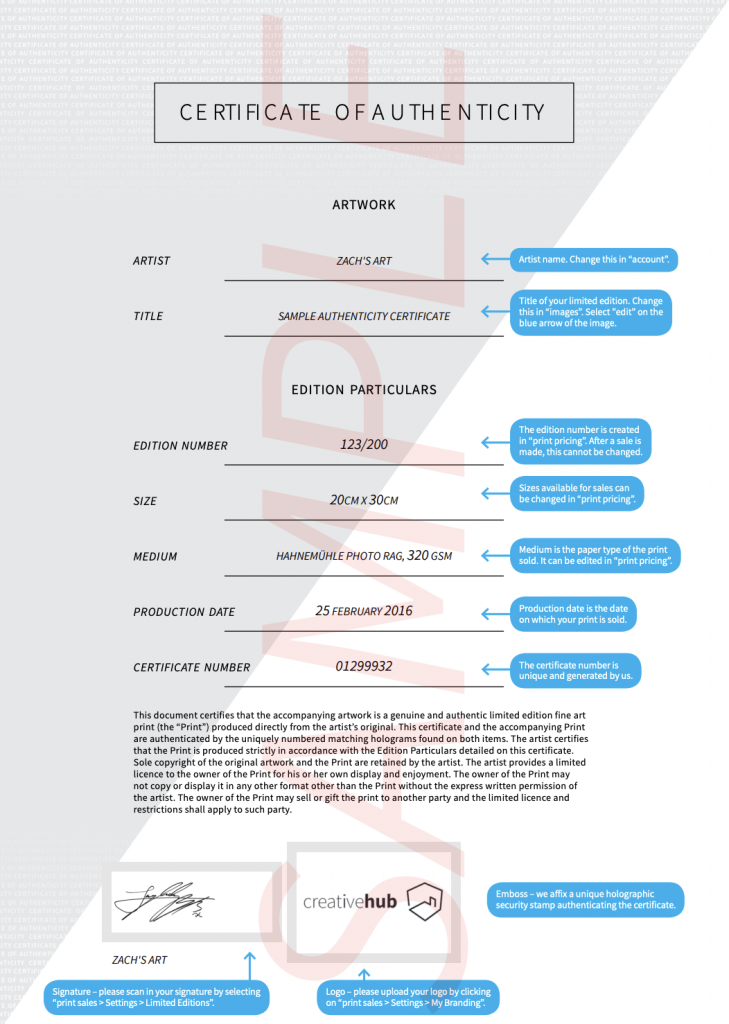 ---