When you import a product from creativehub to your website, it does not go live automatically. You have to manually publish or make the product live on your website. This is a common pre-publish step put in place by all website platforms that allows you to edit your product listing prior to going live.
The process to publish your products is slightly different on each of the e-commerce platforms that we support. We explain each of these below:
Shopify
The imported products are located under the 'Products' section in your Shopify account.
Go to the Products section
Select the imported product
Click on 'More actions' option
Select 'Set as active' from the dropdown menu
Also click on 'Add available channels' to publish your product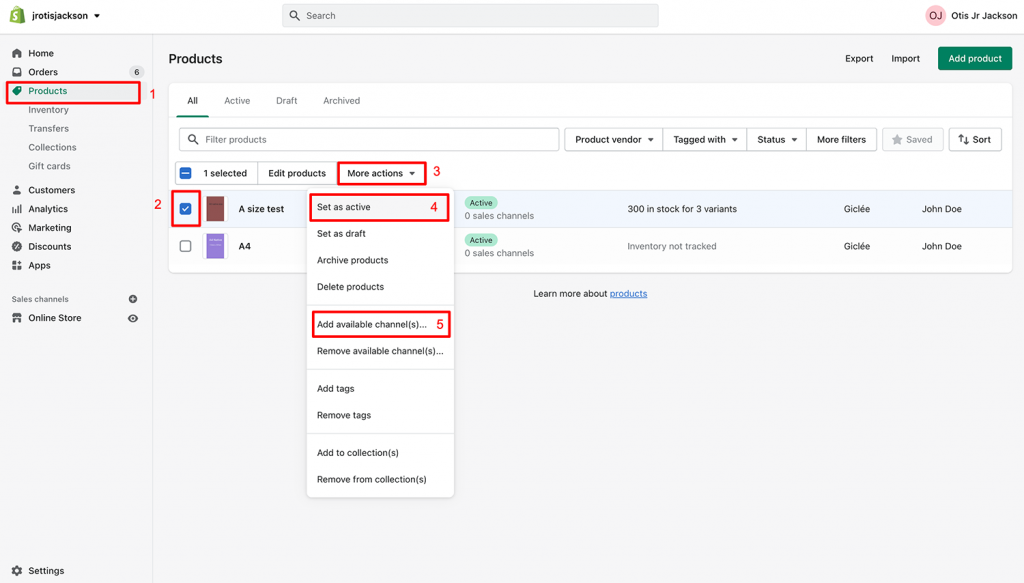 Squarespace
All the imported products are saved under 'Inventory' in the Commerce section of your Squarespace account.
Select 'Commerce' and go to 'Inventory'
The products are saved as Hidden. Click that and choose 'Public' to make them live.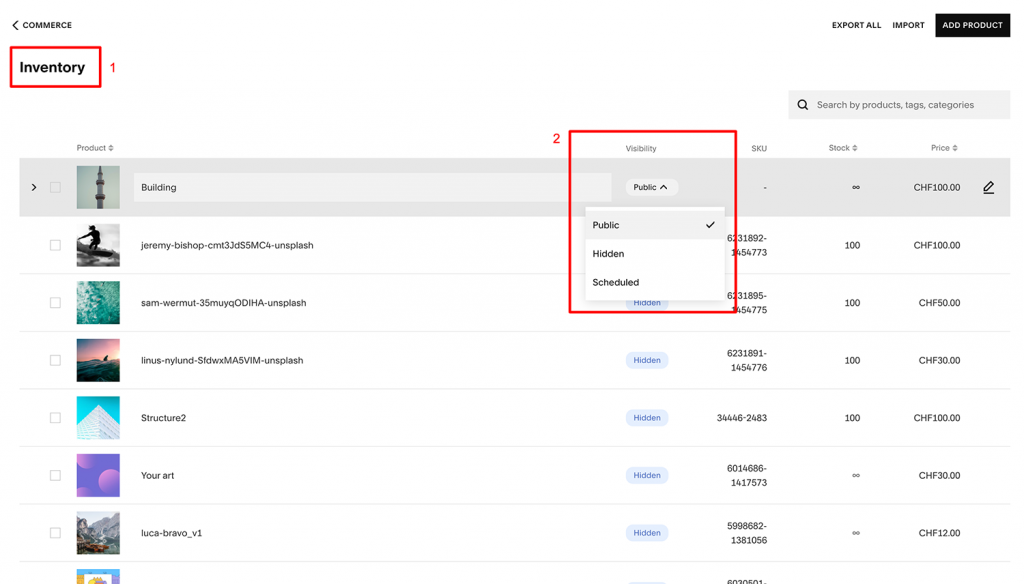 WooCommerce
The imported products are located in your 'Products' section of your WooCommerce plugin. They are marked as 'Pending' when unpublished.
Go to the 'All Products' section and select the product
Click 'Publish' in the product details page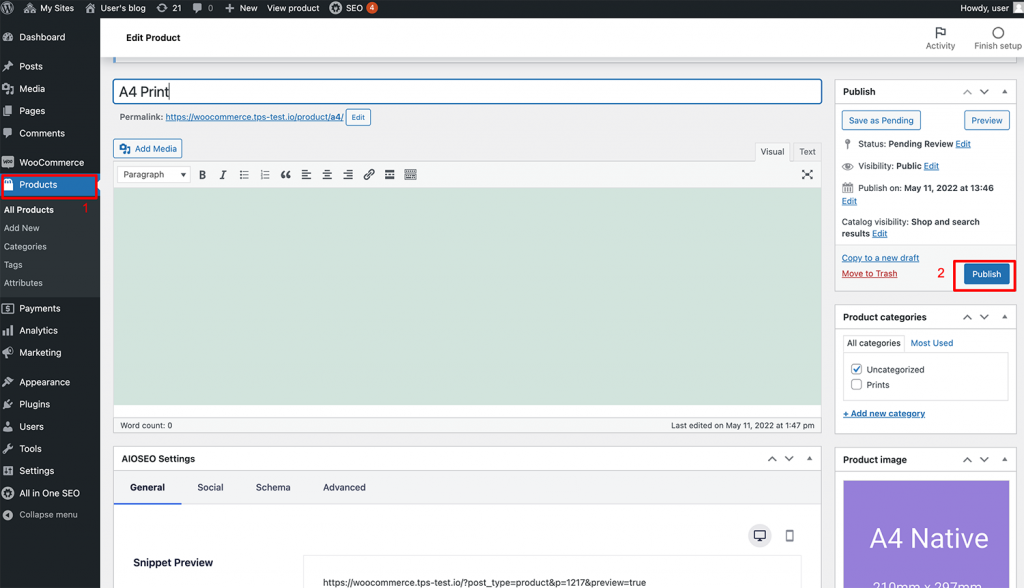 Etsy
Your imported products are saved as 'Drafts' in your Etsy account.
Go to 'Listings'
Choose 'Drafts' from the listing status options
Select the product that you want to publish
Click 'Publish'
WIX
The visibility status of imported products is set as Hidden.
Go to the Products section
Choose the product you want to publish
Click 'Set Visibility' and select them 'Visible'
---