Before you can start importing products to your website, please check if the below mentioned steps have been completed successfully:
Apply sales settings to your products in creativehub. If not, please refer to this guide that will help you set this up.
Integrate creativehub with your website. If not, this guide will guide you through the integration process.
---
Importing products to your website
You can create your website with any of the leading e-commerce platforms – Shopify, Etsy, WooCommerce or Squarespace. Irrespective of which platform you use, the product import process stays the same.
In your creativehub account, click on your profile icon.
Select 'Art store settings' in the dropdown
Select 'Product List' from the menu options on the left
Here you will see all your products listed along with their settings as well as the e-commerce platform integrated with creativehub.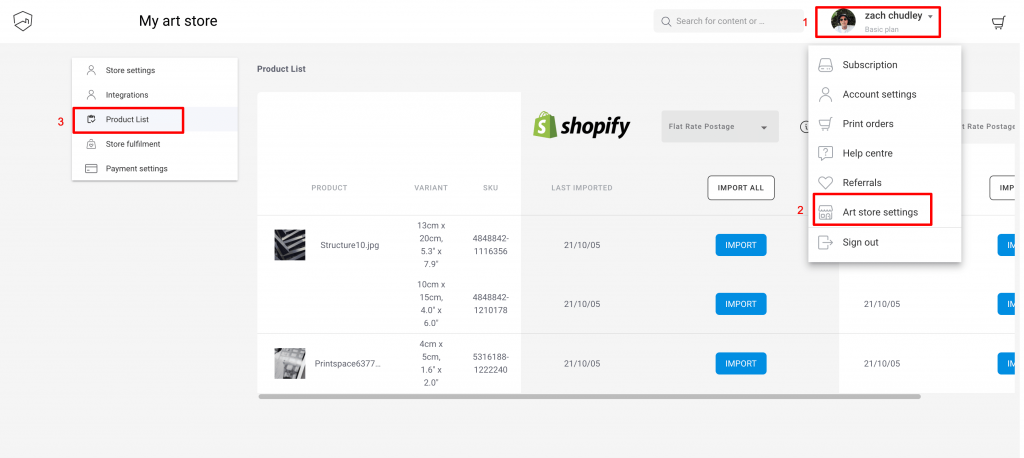 Each 'Product' can have multiple 'Variants'. A Product is the parent setting which is defined by the art or photo paper you have chosen in the product settings. A Variant is the individual settings like size, border, price, limited edition that you apply to your Product.
There are two ways to initiate the import of Products/Variants to your website: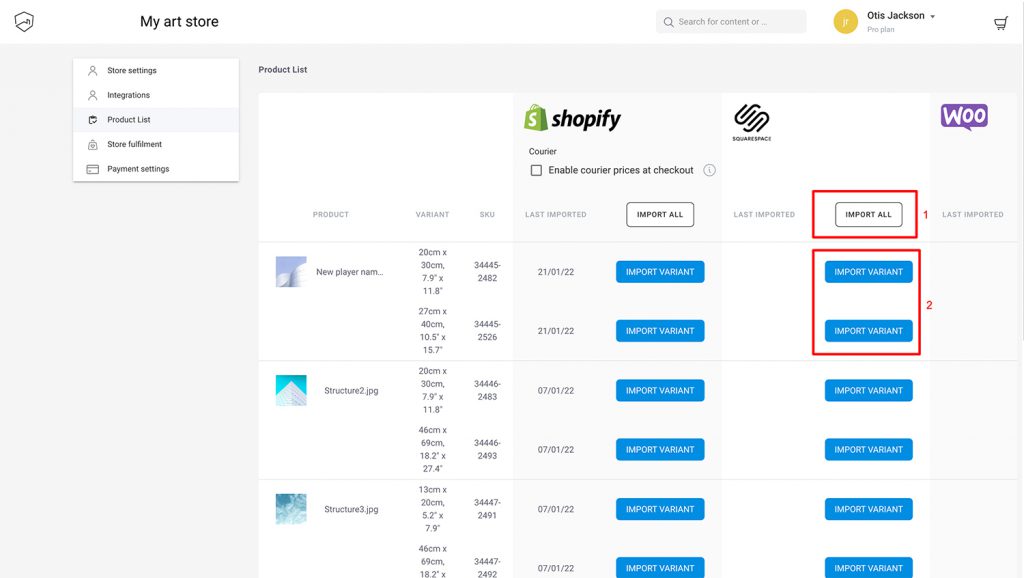 'Import All' is a bulk import option that will import all the products and their variants to your website with a single click. This option is best used when you are initiating the first import of products to your website, or if you want to update all the products on your website.
'Import Variant' will import only a single variant of the selected product. This option is best used when you want to import a newly created variant or update the settings of an existing variant.
When importing, you will be prompted with import options. To learn more about these options click here.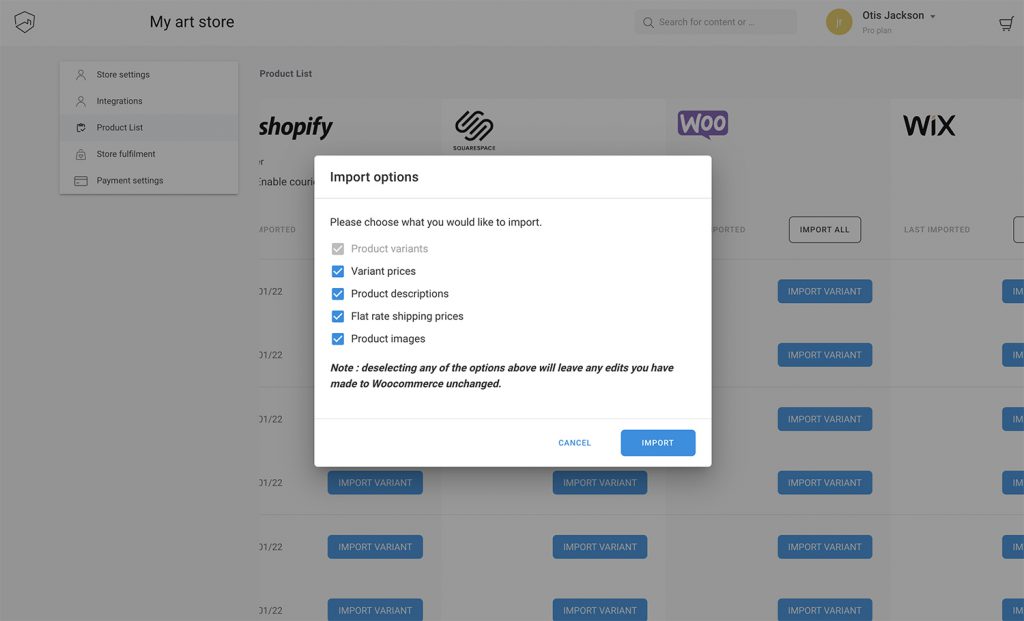 ---
Import differences on Etsy
Etsy products cannot be imported on a variant level. If you have multiple variants of a single product, they will all be imported during the import process.

Etsy also enforces 'stock quantity' on all products due to their pricing structure. Because of this reason, we can import the products that you have set up open editions with a predetermined stock quantity of 999 (maximum quantity allowed by Etsy for a single product). If you have 3 variants of a product, the quantity 999 gets split equally across them. So each variant will have a stock of 333.
Products set up with the limited edition settings will import through with the stock quantity added to them on creativehub. However, please note that Etsy limits the quantity to 999 per product.
The below example shows products in Etsy with a limited edition stock quantity of 100 and an open edition stock quantity of 999. You can learn more about Etsy's fees here.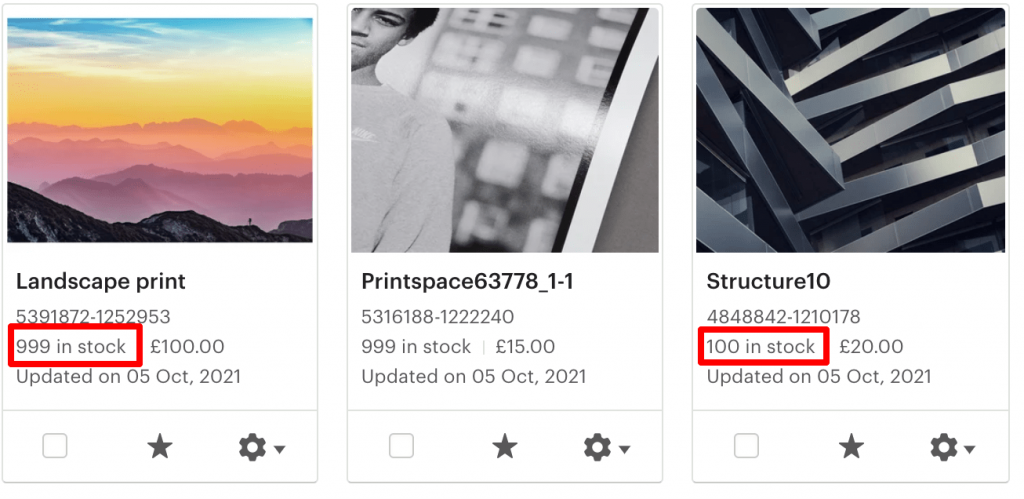 ---