Yes, you can. If you sell artworks by multiple artists you can set up multiple limited edition certificates with the individual artist names and branding. To learn how to add artist names, and branding read this article.
Once you have set up your artist name and branding, assign those details to the files you wish to sell as a limited edition. Here's how to do that:
Go to the images in 'My Files' or in the 'Project' you have them stored in and select one or many images:
Then click 'Edit'
Choose the correct artist name and logo on the modal
Click 'Done' once you have selected the details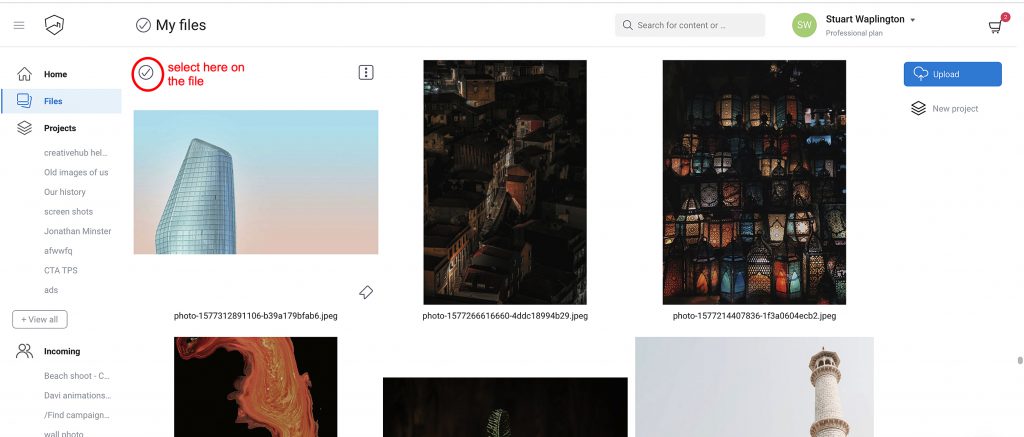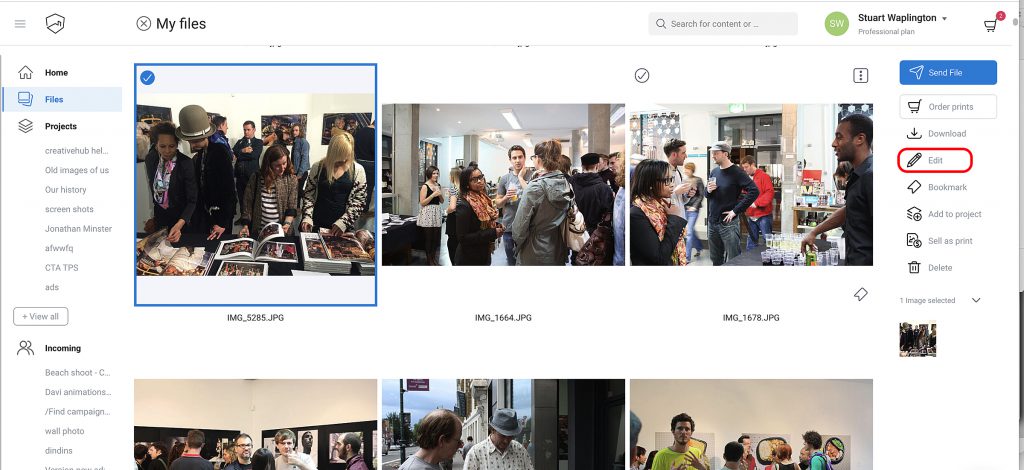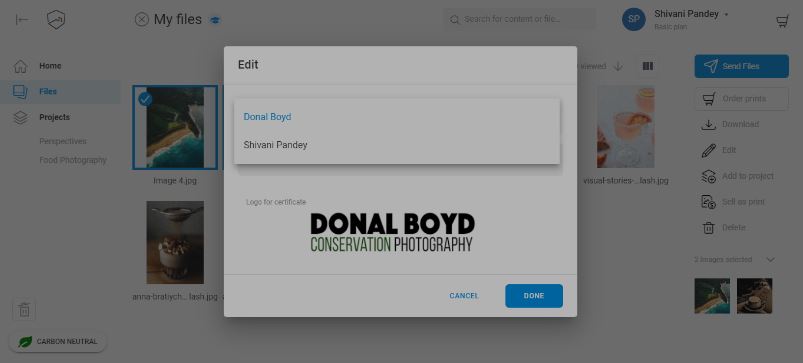 The selected artist's name will be assigned as the creator of the image and the certificate will go out with their name and branding details.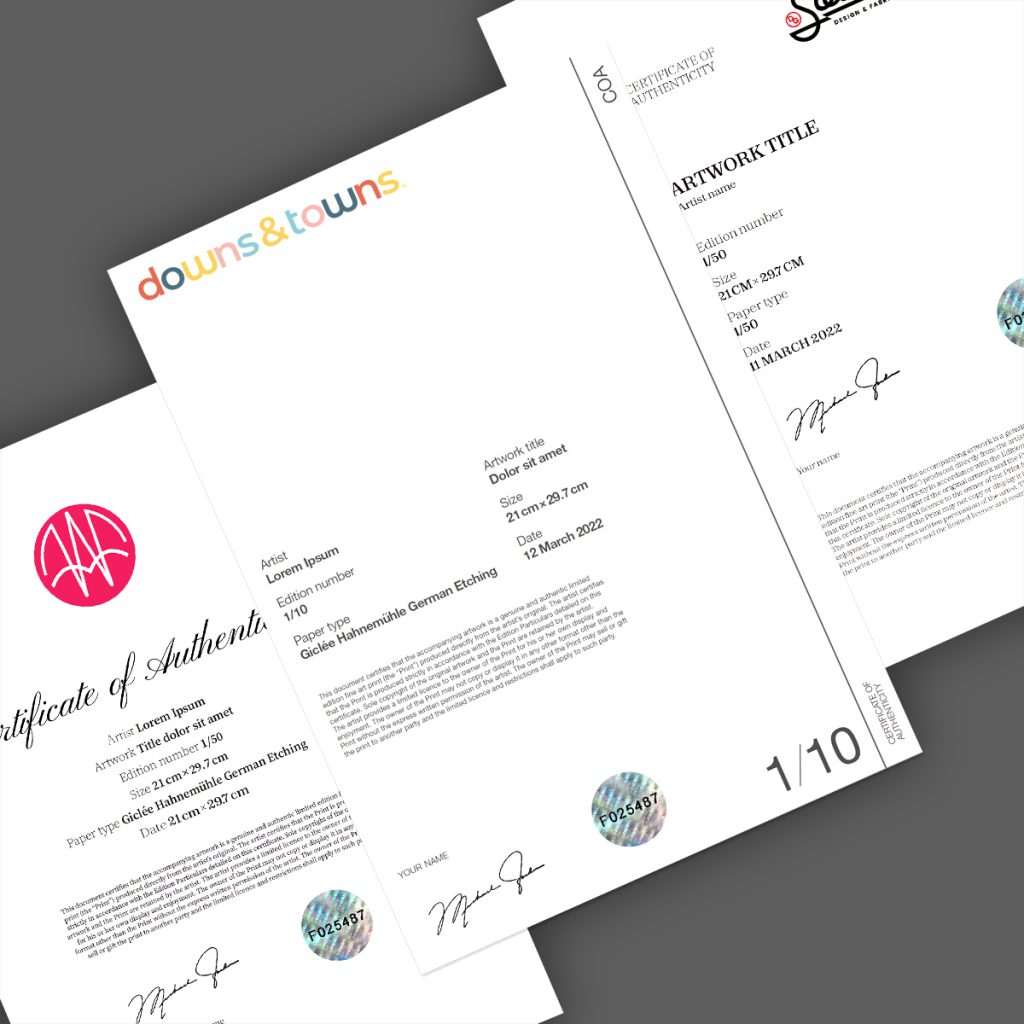 ---