When you apply sales settings to your print file, creativehub generates a unique SKU code for that product or variant. This SKU code, in effect, acts as the link between your website product and the product in your creativehub account.
During the product import process, each product is imported to your website with this SKU code. When a customer places an order on your website, creativehub identifies the ordered product using the unique SKU code and accordingly processes the correct file for printing and shipping.
If you delete or change the SKU code on your website we will not receive your order. Learn more about what to do if this happens here.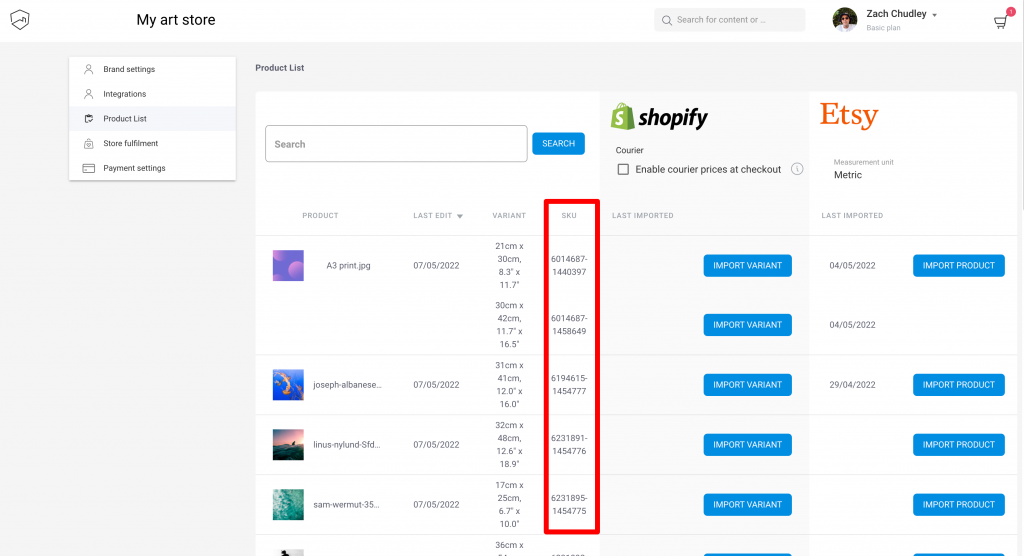 ---