Branding overview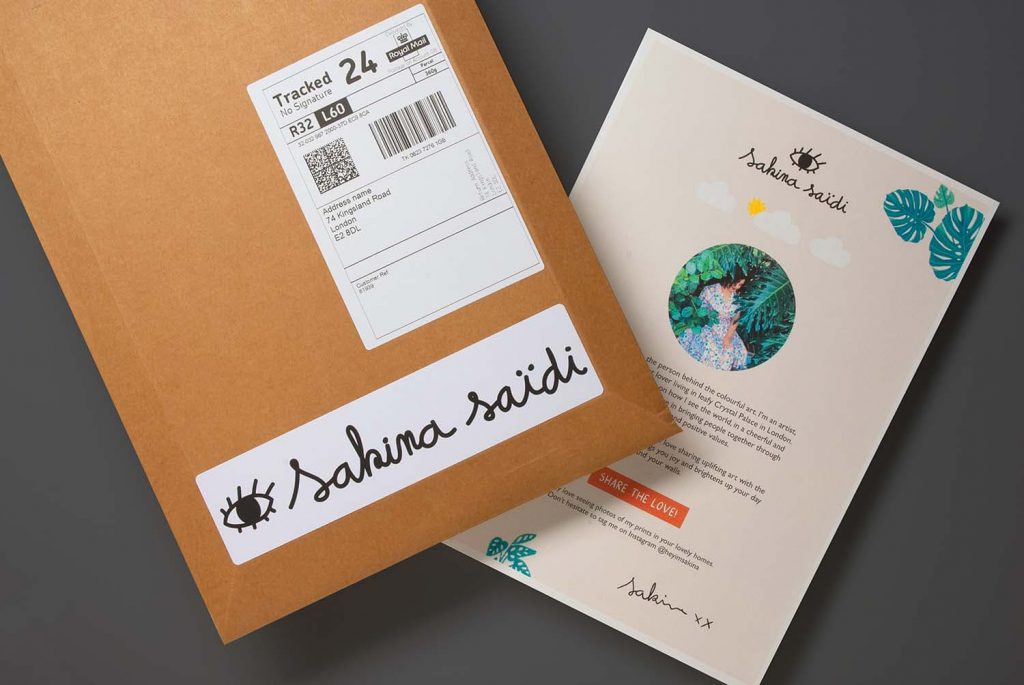 You can include your branding on the packaging of your drop shipping orders. We make this possible by sticking a biodegradable sticker to the front of each of your customer orders.
We charge an additional £3/ €3.30/ $3.90 per order when the branding service is activated. This fee is included in the order fulfilment costs which we automatically debit during the order production process.
---
Sticker types
We offer 2 types of branding sticker sizes to choose from. You can select either the rectangle sticker or the circular sticker.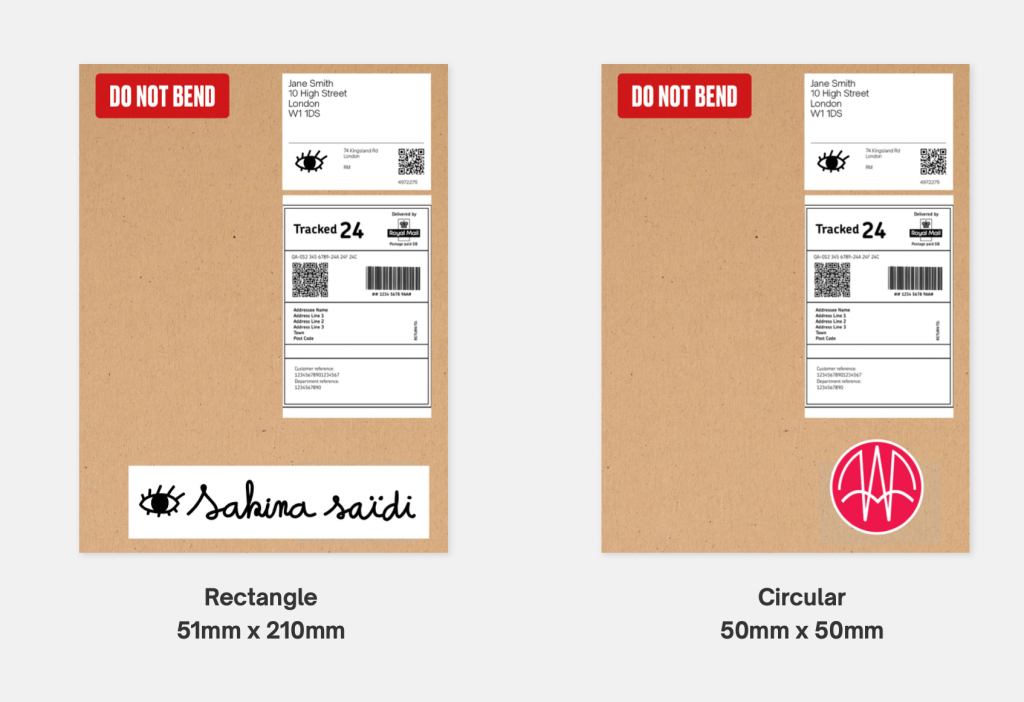 ---
Sticker sizes & templates
First impressions are everything. In order to guarantee that your branding sticker is printed in superior quality, your print file will need to follow certain guidelines. We need to ensure that the file is sized to the dimensions of the sticker.
Files must be in a .pdf document format
Files must be 300ppi
Circle: 50mm x 50mm (590px x 590px @300ppi)
Rectangle: 210 x 51mm (2480px x 602px @300ppi)
Do you need help sizing your logo? Use the template Photoshop files below. Simply add your branding to the grey area, remove the grey area layer and export as .pdf (Photoshop PDF, [High Quality Print])
Download rectangle sticker template
Download circle sticker template
---
Add branding in creativehub
Follow these steps to add your branding in your creativehub account:
Access your main setting menu by clicking your profile icon in the top right
Select 'Art store settings' from the drop down menu
Select 'Brand settings' from the left-hand side menu
Scroll down the page until you reach 'Branded packaging'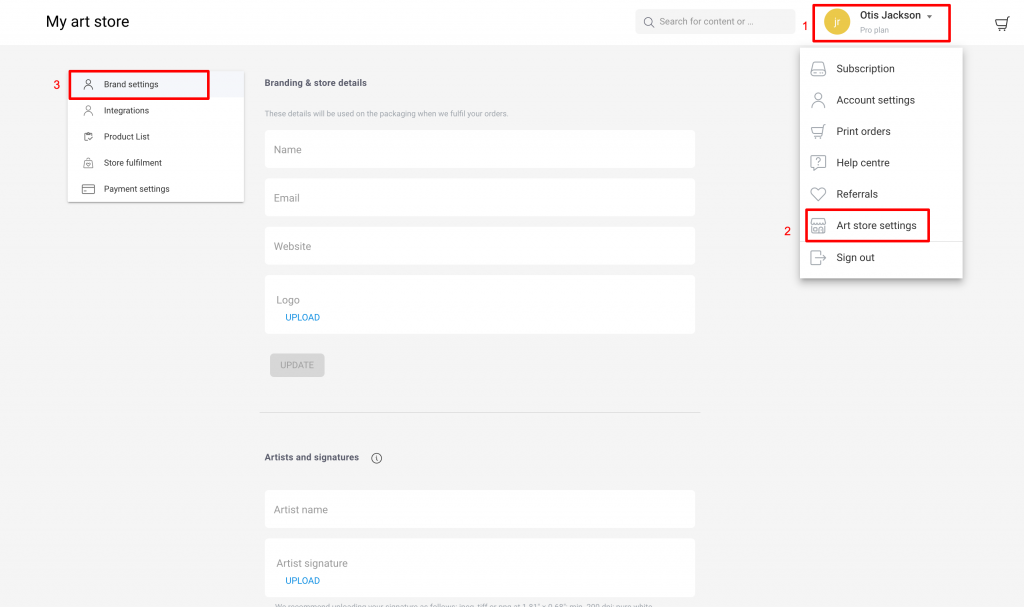 Select the sticker format from the drop down menu
Upload your .pdf file
Finally, use the toggle to activate branded packaging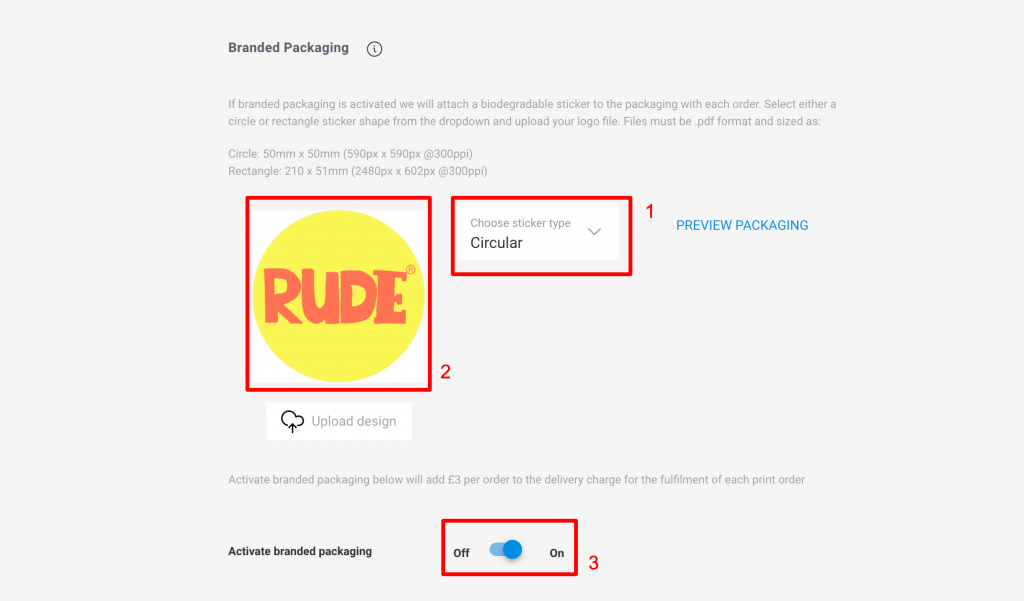 ---
Other branding options
Want to add more personality to your drop shipping orders? Include a custom A4 insert with every order!
Add your insert using this quick guide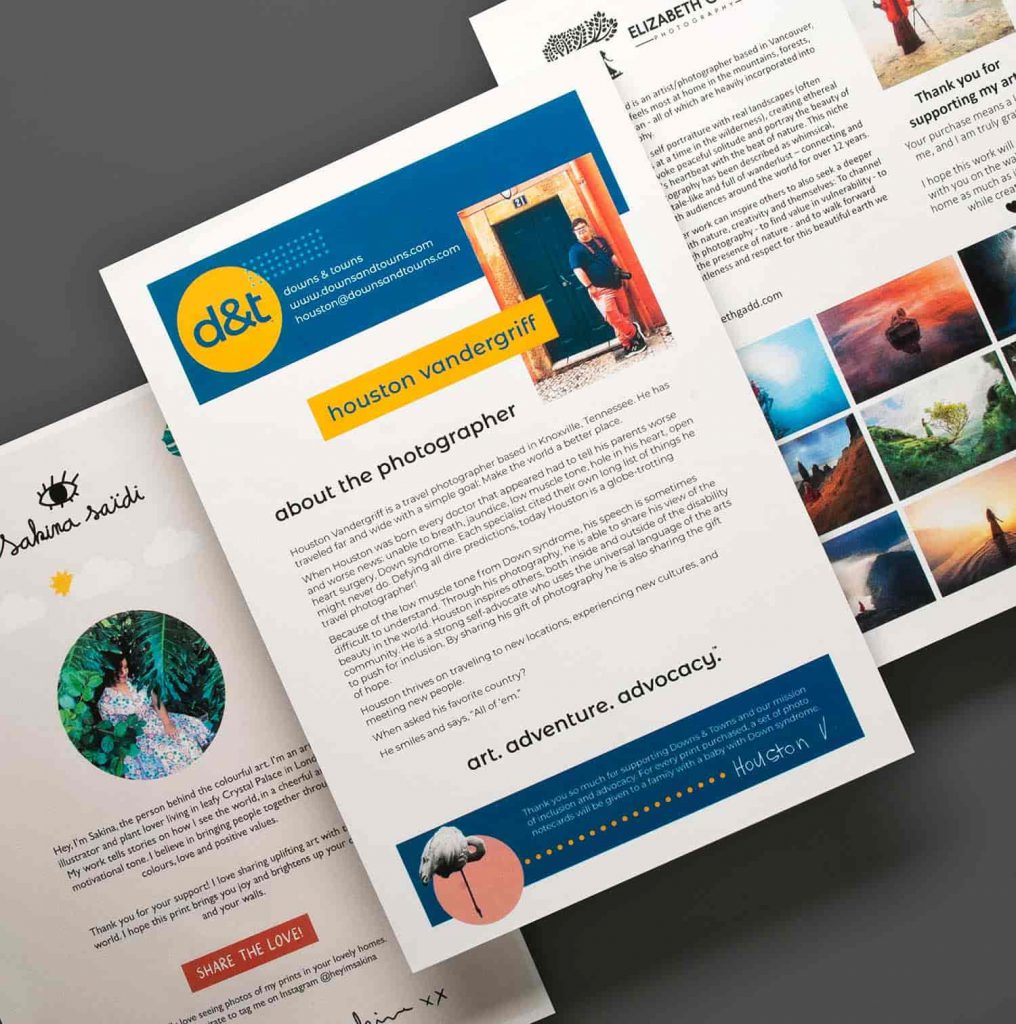 ---