Find out where you can track your online print sales in both creativehub and Shopify.
---
Getting started
When you make an online print sale, you can track the order details in both your Shopify account and your creativehub account.
---
Shopify
Sales can be tracked easily in Shopify.
New orders appear in your 'Orders' inbox as they happen. From here, you can view each order and details including order history, customer details and fraud alerts.
Shopify also has sophisticated analytics and is a major benefit when using our app.
To see these, navigate to the 'Analytics' section in your Shopify homepage and you can then access three sources of sales information: 'Dashboards' 'Reports' and 'Live View'.
---
creativehub
To view your order history in creativehub, login to creativehub then click your name in the top right of the page. Next, select 'Art store settings' from the dropdown menu.
From here, click the option 'Store fulfilment' from the lefthand side menu and search through your orders.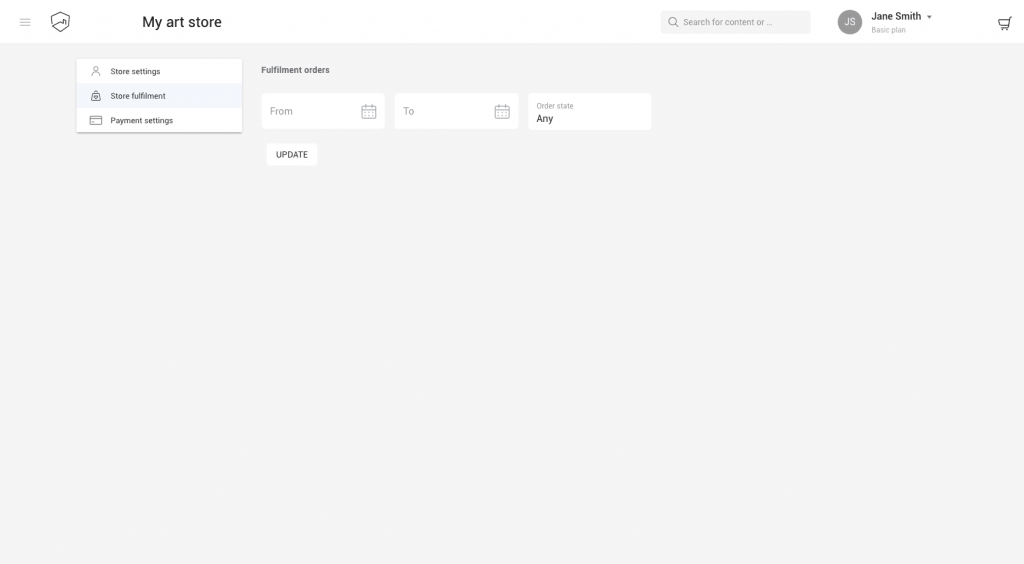 Please note: This order history is for order fulfilment costs via creativehub, and these order details will be different from those in Shopify, which will include full retail costs of your sales.
---