How you can update your product in creativehub and what you'll need to do in your store for those updates to be reflected in the live product.
---
Why update your print product settings?
There are a few reasons why you may want to update the sales settings applied to your files in creativehub once they have been imported to your store:
You want to change the paper stock of your on-sale products.
You want to change the sizes of your on-sale products.
You want to add or remove a variant, for example a sizing option.
You want to apply limited edition settings to an existing product or edit existing limited edition settings.
---
Updating your print product settings
Once logged into your creativehub account and select the files you wish to update in your online store. To do this, select the file(s) using the tick box in the top left of each file preview.
Next click the 'Sell as print' option located on the right hand side menu.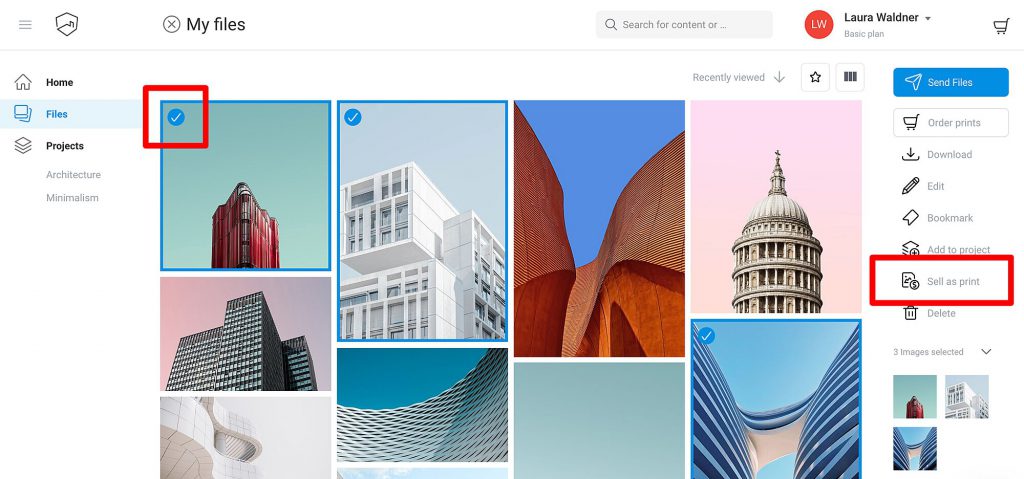 You are now on the 'Sell as print' page. Here you can update your sales settings.
---
Do I need to reimport the product to my online store?
If you make changes to the product variants in creativehub you must re import these updates to your online store. If you do not, the product in your store will not update to reflect these changes and the product will be out of sync. This will result in us not fulfilling your order.
We allow you to import the updates you have made to the product variants without affecting your custom information on your store product page listing.
For example, you may have custom product descriptions, custom prices, additional images or worked on your product page SEO that you do not want to have overwritten when importing these variant updates. To do this, simply uncheck the options you do not want reimporting: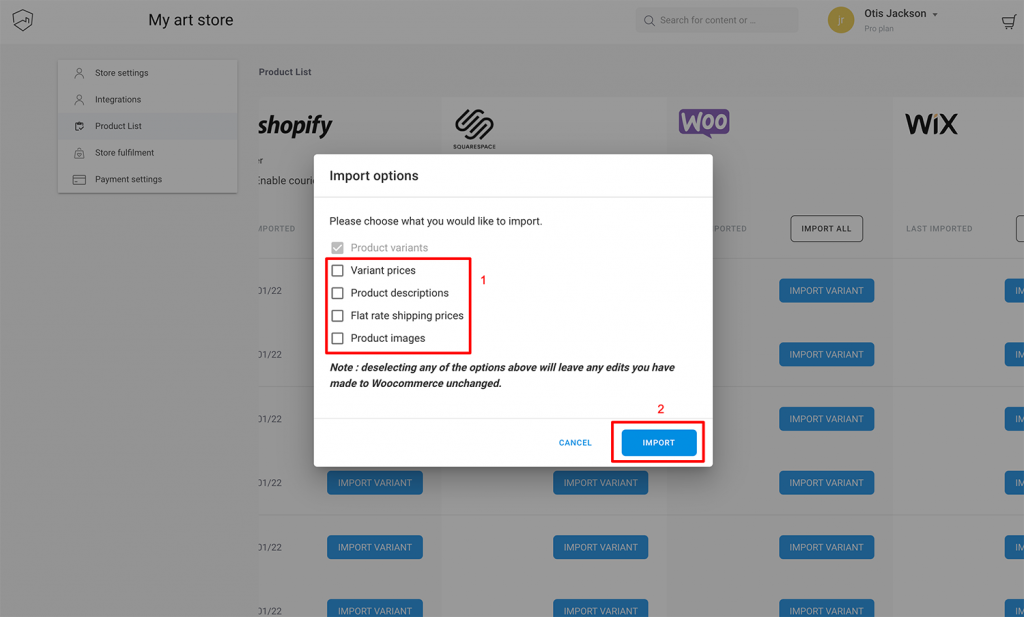 ---
Still need help?
Please get in touch via:
---