Learn how to check your order status and amend delivery address details.
Can I change my delivery address?
Yes, you can change the delivery address after you have placed your order online. However, depending on which stage your order is at in the production process, the way you change your address will change.
Firstly, you'll need to check your orders's production status. To do this, follow these steps:
Login into your creativehub account
Navigate to the top right of the page and click your name. A drop down menu will display
Select the option 'print orders'
This will open a page listing all the print orders you've made from your account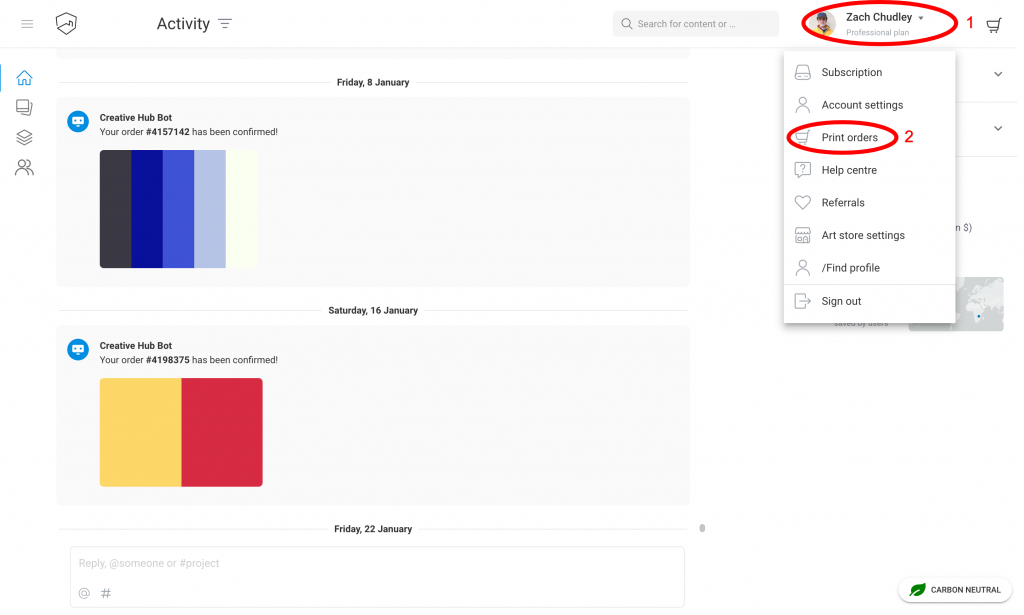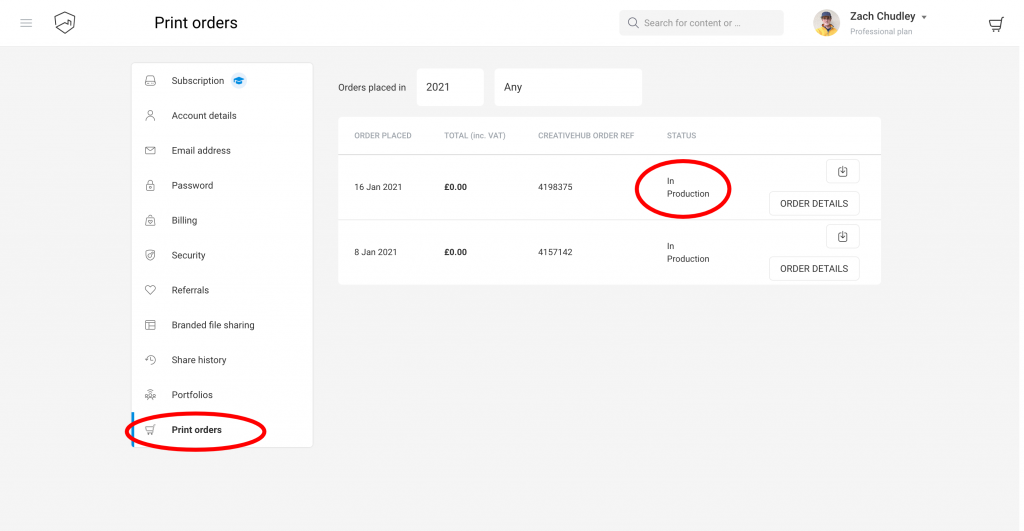 Your order status
If your order's status is 'In production' Please call or email us as soon as possible with your order number and the new address, and we can amend this for you prior to dispatch.
If your order's status is dispatched, you'll need to request a change to your delivery address with the carrier being used. Please follow the below instructions.
Royal Mail Tracked 24®
To access the delivery options on an order already dispatched by us with Royal Mail Tracked 24®, please see the following steps:
You will receive an email from Royal mail on the morning of the delivery, with a delivery time slot. This has a red Button, 'Choose a delivery option', to change your delivery.
On the next screen you will need to enter the postcode that your order is being sent to. Then you will be presented with the options available to you.
You can:
Change the delivery date. There is a drop down to select the new date
Try my Neighbour. Change the delivery to a neighbour, where you will have a drop down menu of the addresses in your street to choose from
Deliver to My address. Continue with delivery to the original address but if nobody is in to receive it, try my neighbour or leave in a safe place, where you can specify the safe place.
Deliver to another address. Enter a new delivery address. Your order will already have been assigned for delivery at this point, however, if Royal Mail are unable to deliver it to the original address, on return to the delivery depot, it will be assigned to the new address and delivered within 2 days from that point.
Collect from Post Office & collect from Delivery Office. With both of these options you will be presented with a map of available collections offices for you to choose to collect from. As picture below
DHL Express Courier
To access the delivery options on an order already dispatched by us with DHL Express Courier, please click here
---