When you set up your print product as a limited edition, you define a sale quantity for that product in creativehub. This quantity is imported to your website along with the other product details, and allows creativehub to track your limited editions when you sell a them on your website. This means that the edition number in creativehub will be marked sold when a limited edition product is sold on the website and a limited edition certificate will be sent with the order.
These two numbers are synced so every time a sale takes place on your website, the creativehub number gets updated automatically.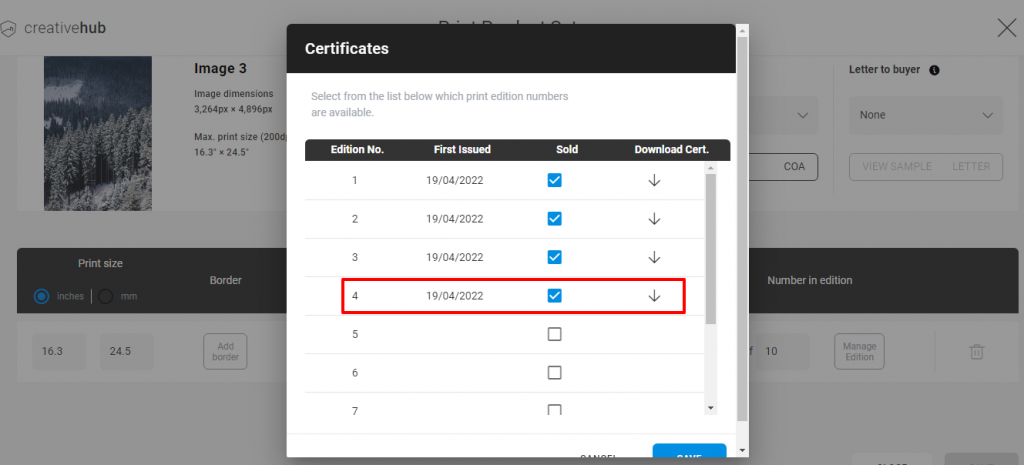 The limited edition product quantity from creativehub will be displayed on your website (after import) as following:
Shopify: Quantity
Etsy: Quantity
Squarespace: Units
WooCommerce: Stock quantity
WIX: Stock
---
Please note: Any manual change done on the website quantity does not update the limited edition quantity in creativehub. You will have to ensure that the stock quantity is in sync with the creativehub quantity, or else we won't receive those orders.
This applies even when you update the limited edition product quantity on creativehub. You will need to re-import the product to your website so that both the quantities are synced. Read this article to understand the need to re-import your products.
---