To sell framed art prints on your website, first you must create a product by selecting an image in your creativehub account, and clicking 'sell as print'.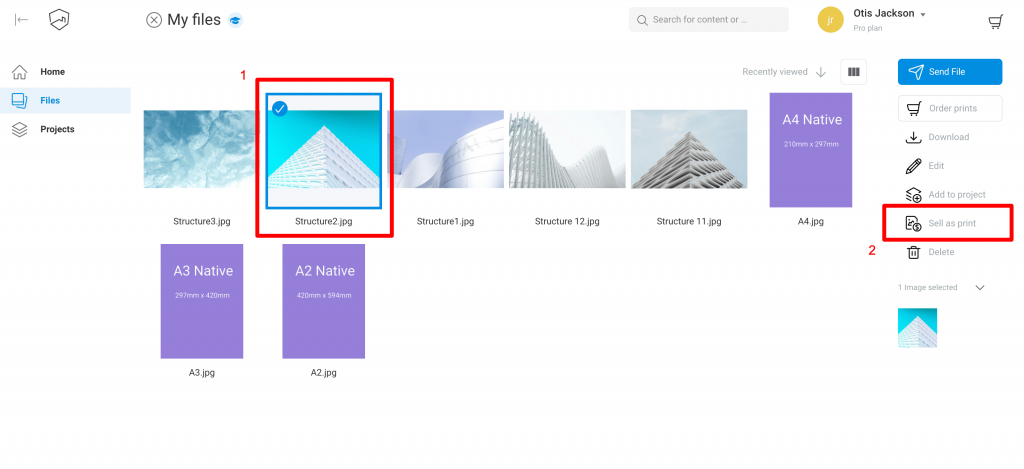 Now you are on the screen where you create print products. We'll come back to the options on this page, but for now click the button 'Add print size' followed by 'set up'.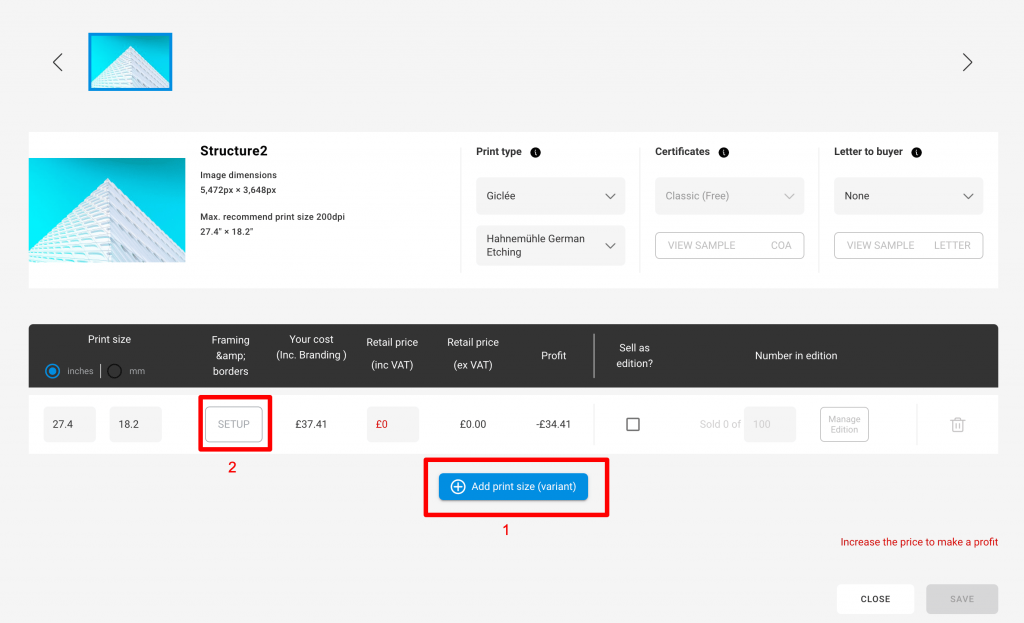 On this next screen you can add your frame settings. This is what you do next:
Choose your frame size (A4, A3, A2, A1)
Choose your moulding (colour/finish)
Click this menu option if you want to add a window mount or white border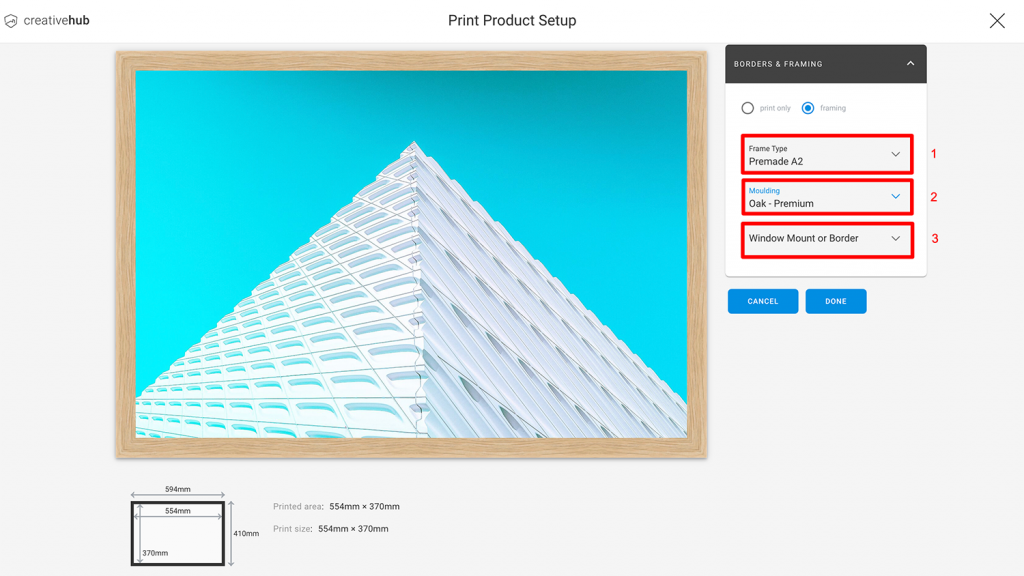 If you select 'Border' or one of the three window mount options 'White', 'Black', 'Cream' you get these options: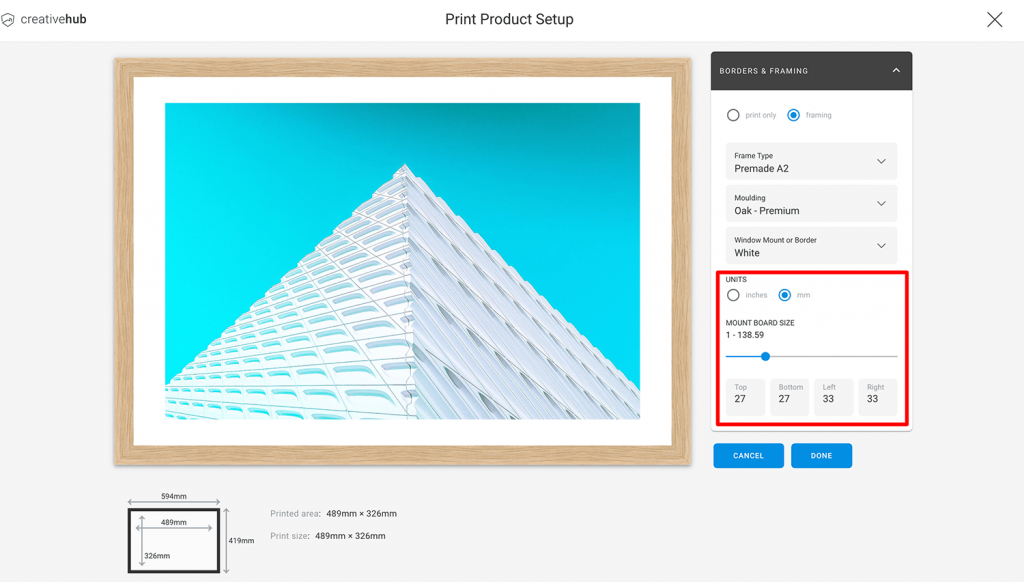 First, select your measurement type, then use the toggle to set your mount/border size. In the bottom left you'll see your dimensions for print size in proportion to the frame size you have selected. Once you are happy, click done.
Now you are back on the product set up page. You will see that your 'print size' and 'costs' have been pre-filled according to your print & frame settings. Next, complete your product details:
Add your price
Choose your paper type
Choose your certificate and custom insert (this is optional)
Click 'save' to complete the process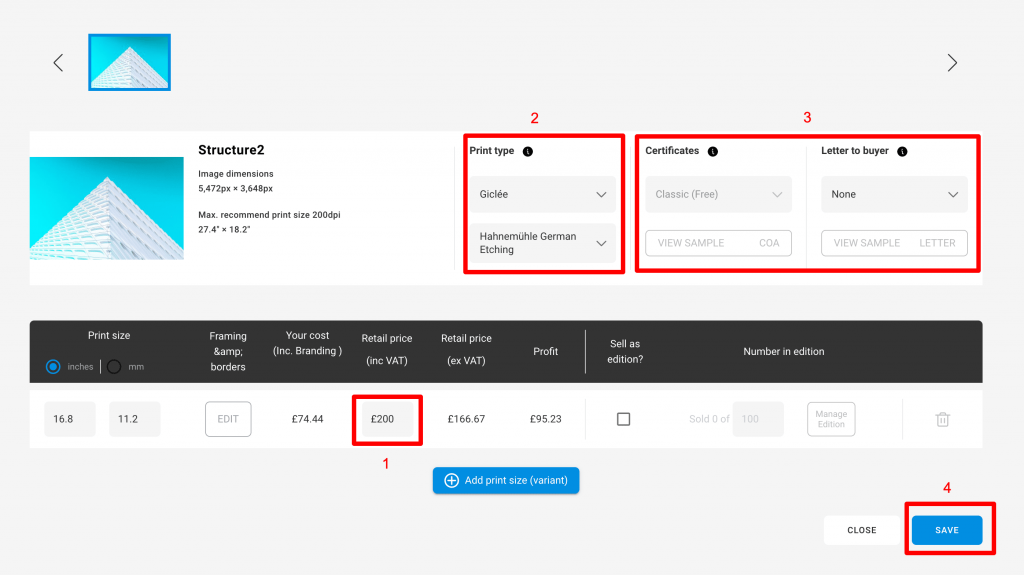 ---