Walking you through the 7 steps to start selling your art online with creativehub and Shopify.
---
Step 1: Sign up for your free creativehub account
Sign up for a free creativehub account here. If you already have an account, login.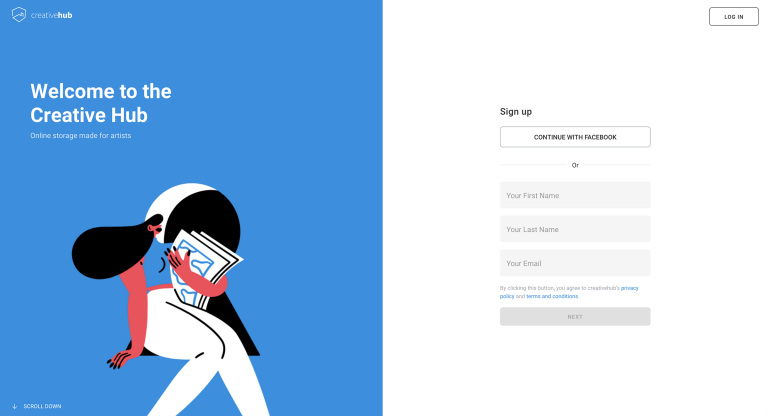 ---
Step 2: Upload files and apply settings in creativehub
Once you're logged in to your creativehub account, go to your 'Home' page. On the righthand side of the screen, you'll see a section named 'Tutorials'. Click here and select the option, 'Sell your art through Shopify.'
In this short tutorial, you'll be walked through the steps for uploading the files you wish to sell as art prints. You'll be shown how to apply the sizes you wish to offer, the paper you wish to print on, pricing, and limited edition settings.
These tutorials will always be available in your creativehub account.
If you need further assistance, get in touch with one of our team.
---
Step 3: Create your store on Shopify
Next, head to Shopify to choose your subscription plan and design your new store, choosing from a wealth of great templates or design your own.
See a live preview of a store here.
---
Step 4: Install the app
In your Shopify account, select the 'Apps' option from the main menu, then select 'Visit Shopify App Store'.
Search for 'creativehub' and follow the installation steps. Once the creativehub Shopify app is installed, both your creativehub and Shopify accounts will be linked.
---
Step 5: Import creativehub products to your Shopify store
Once your products are priced in creativehub, they will automatically be listed in the creativehub Shopify app and ready to be imported to your Shopify products list.
To get to the app, login to your Shopify store, click 'Apps' and select the creativehub app.
You'll then see a list of all priced products from Step 2. There is an 'Import' button next to each product. This will import each product to your Shopify products list. From here, make each product available and you'll be ready to sell.
To find out more about how the creativehub Shopify app works, click here.
---
Step 6: Add a payment card to enable order fulfillment
When you sell a print in your Shopify store, the customer will pay you the full amount via your chosen payment method, which can be configured in the main settings in Shopify.
You'll then be debited separately by us for the production costs and the flat-rate shipping fee of £7.00 + VAT.
There must be a linked bank card in your creativehub account to be able to make this payment.
To do this, in the top right of the page will be your profile icon, click this and then select 'Art store settings' from the dropdown menu. Click 'Payment settings'.
---
Step 7: Drive traffic to your store
Now you're all set up with your new online art store!
When one of your prints sell, we handle fulfilment and ship the print direct to your customer within 48 hours.
Then it's time to think about driving traffic to your online store.
Though there's no quick fix, there are many ways to do this. We have produced a free book that covers these topics and more, get your free copy below: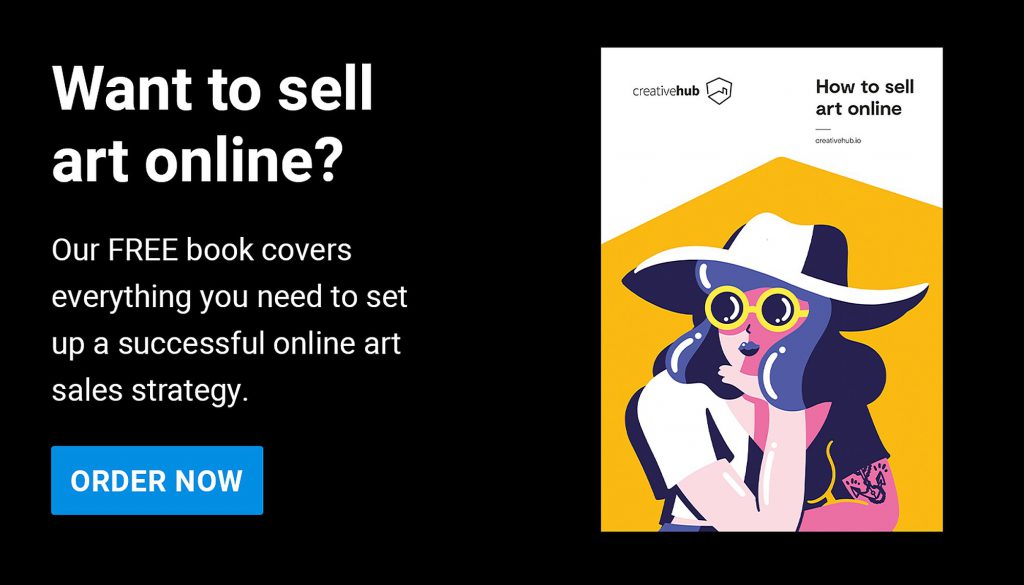 ---