Find out what information you need to add to your account to start selling online, including branding, signature and payment method.
---
Your 'Art Store'
In creativehub, your 'Art store' is where your account settings which specifically focus on online art sales live. Please note: This is not the same as your Shopify store.
To find your art store, first login to creativehub then click the profile icon in the top right corner of the page. From the dropdown menu, select 'Art store settings'.
---
Branding and store details
Our service is white label, meaning we ship your orders to your customers in unbranded packaging.
On the shipping label you can also have your own store details and a logo included. To do this, complete the fields for 'Branding & store details' within your 'Art store'.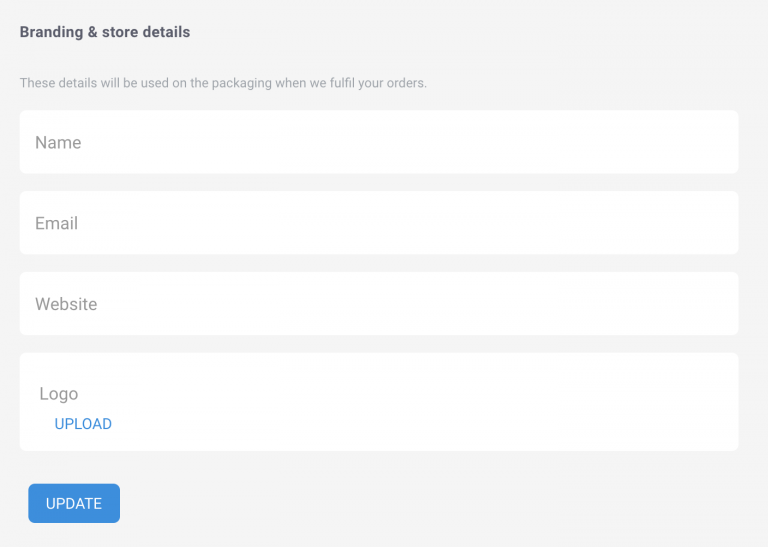 ---
Limited editions and signatures
Through creativehub you can sell your art as limited editions. Limited edition sales will include a certificate of authenticity which is shipped to the buyer along with the order.
You must state who the artwork is authored by for the certificate to be valid. In most cases this will be yourself, but if you are selling on behalf of someone else then you can also enter their details.
The certificate has a field for a digital signature, which should match the name of the artist.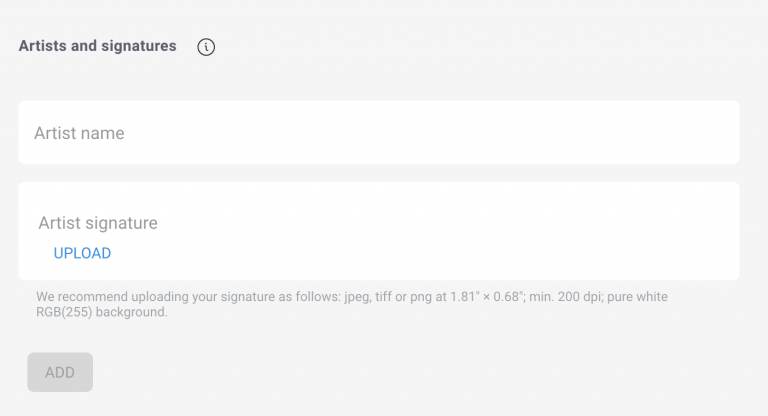 ---
Branding for certificates
In addition to the artist name and signature, the certificate of authenticity can include your branding, your logo for example.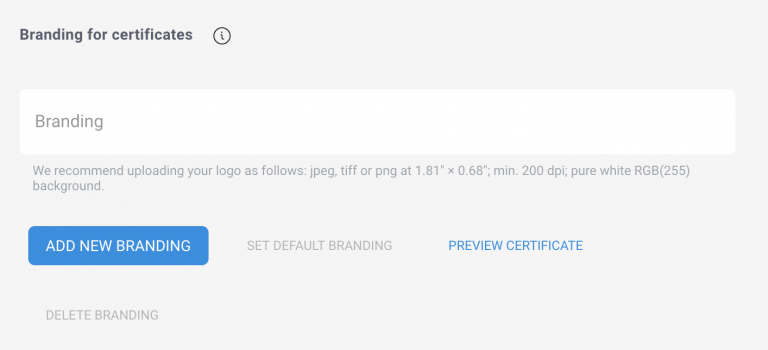 ---
Payment card for order fulfilment
When you make a sale in Shopify, the full payment from the buyer is paid directly into your Shopify account.
We then debit you separately for the production costs through your creativehub account. In order to take this payment, a payment card must be present, which you can add via the 'Payment settings' page within 'Art store settings'.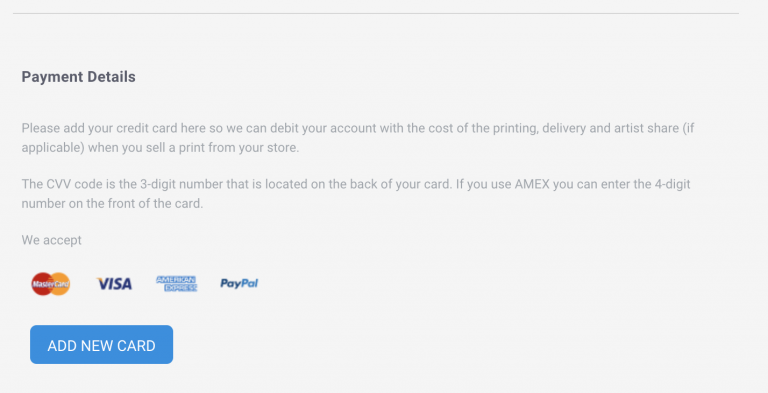 ---