We make selling your art prints online easy with our drop shipping service. Our solutions to automate your art print sales are simple to set up and commission free. We fulfil everything, we print and package your orders which are shipped in 24h with a £7 flat rate global shipping fee.
In a recent survey we asked you, our wonderful creative community, how we could give you more options to keep your art sales on brand. We have listened to your great feedback, and in 2022 we aim to make our drop shipping service as if you were sending the orders yourself! Here's what we have coming up: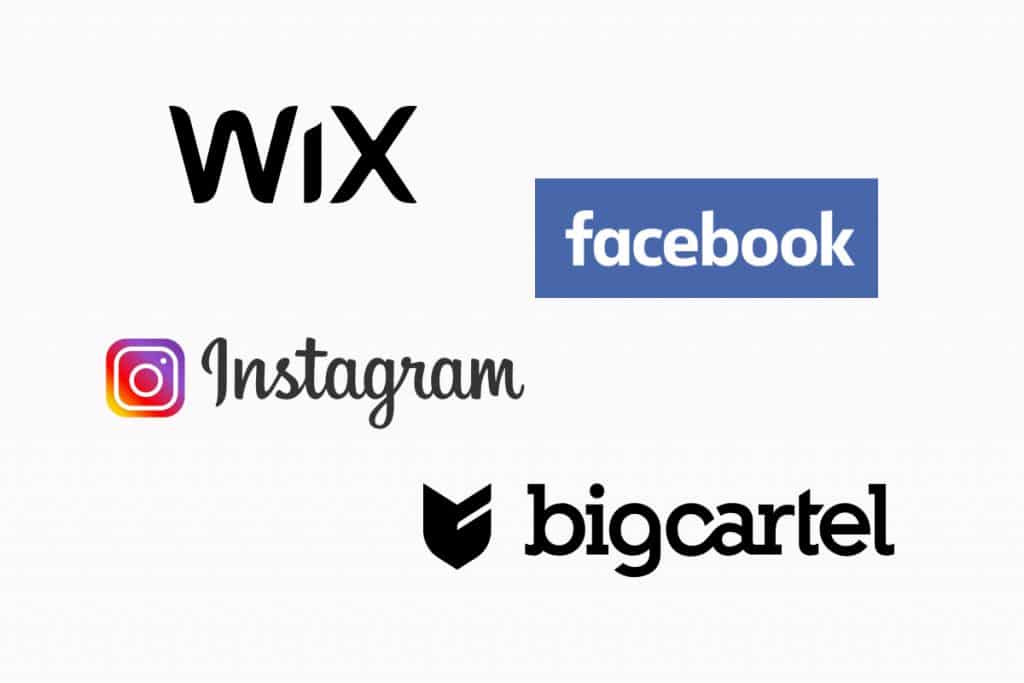 Start selling online with 4 more platform integrations
We make selling art prints online incredibly easy with our plug-and-play Shopify, Squarespace, Etsy, WordPress/WooCommerce integrations. We want to make selling art prints online easy for everyone, so in February 2022 we're adding WiX & Big Cartel to our integration options.
Having a presence on social media has never been so important, most creatives generate the majority of their traffic and sales through their social platforms, and as shopping on social media platforms are expected to reach $1.2 trillion globally by 2025, now is the time to get set up selling. Later this year, Facebook is rolling out Facebook/Instagram shops to the wider market, this allows you to sell products directly from your social accounts with no need for a third party store, this is a game changing feature that is going to help creatives improve their conversion funnel. Facebook is on track to release the feature this year, and as soon as they do we will release an integration for your use.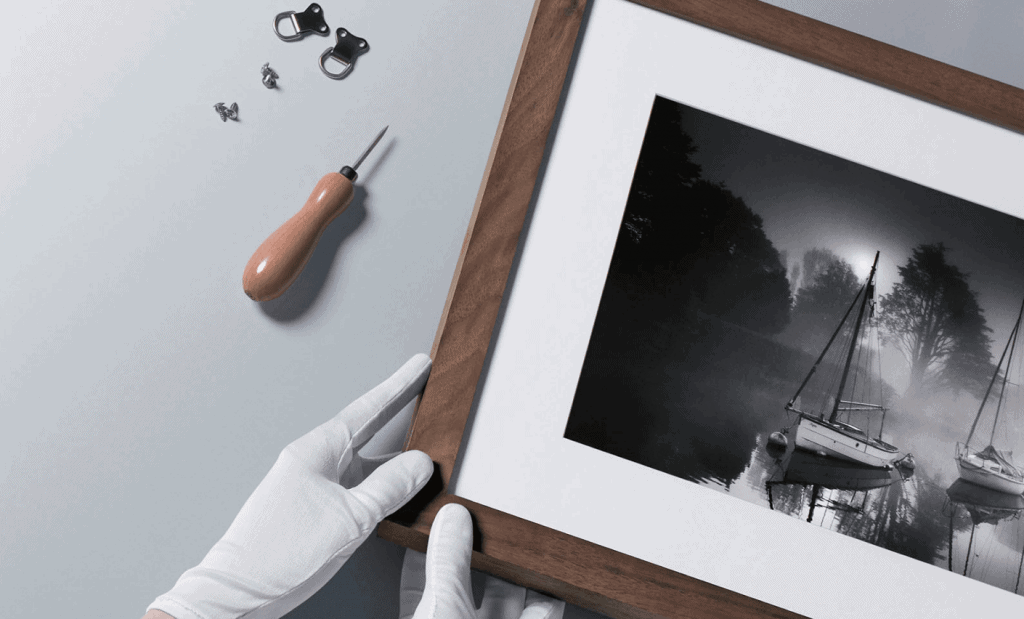 Increase conversion rates by offering prints framed
As a creative, to make the best impression you want to be able to provide a full art sales experience on your online store. The majority of customers buy art online with the intention of hanging it in their home, this means offering your prints pre framed is highly likely to improve your conversion rates.
In April 2022 we're introducing the option to include pre-made frames with your art print sales orders, making it easy and affordable for you to provide the full online art experience to your customers!
These pre-made wooden frames will be initially available in black and white, and in a wide variety of standard sizes. You will have the option to include a window mount which we will custom cut for your artwork. We will also be fitting the frames so your customer orders arrive safely, and ready to hang. Better still, framed orders will continue to be fulfilled within our 24hour promise.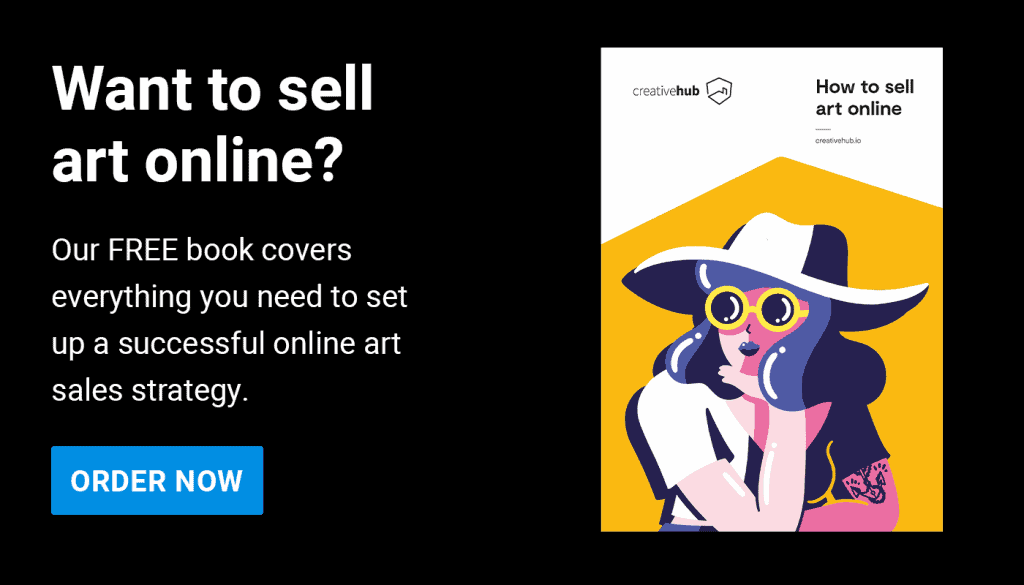 Make your brand stand out with 4 new personalisation options
Brand recognition and personality is essential to be able to grow a brand following over time, which of course leads to better net promoter scores and more repeat business. The brand is also the edge that you have, and with art being a visual medium and a luxury item it is essential for you to be able to preserve the brand experience for your buyers.
As your drop ship provider, we need to give you the branding options to do this. That's why we're introducing 4 new personalisation options in the first half of 2022:
(1) Add your branding to the packaging
A key part of your brand is your logo, it is often the first thing customers see on your website and across your marketing. When a customer receives their order, first impressions are everything. It is what builds customer trust, loyalty and repeat business.
This is why we are giving you the ability to have your logo printed on the packaging the customer receives. This, combined with the fact our packaging is uncoated, brown paper and is 100% recyclable and sustainably sourced allows for a great brand experience.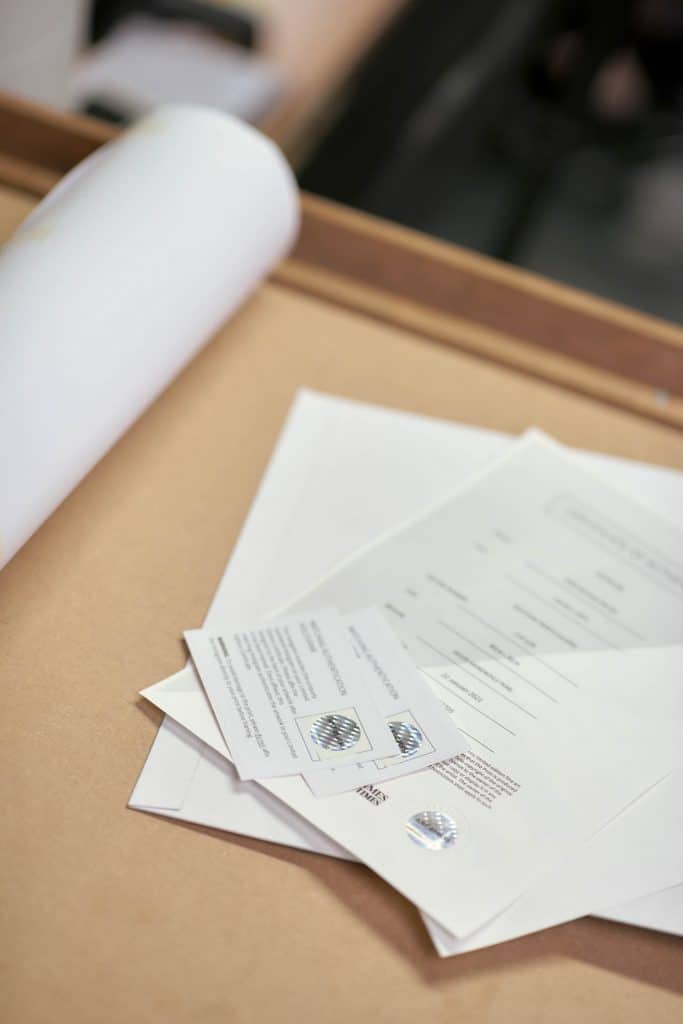 (2) More designs to choose for your limited edition certificate
Selling a limited edition print run can help your sales, it creates scarcity and value for the buyers, who know they are getting something unique if the edition of the print is limited. You can set limited edition numbers using our drop shipping service. When you set this up, we send out a certificate of authenticity with every limited edition print. You can personalise your limited edition certificate with your branding, name and signature.
In addition to our existing limited edition certificate template, in Spring 2022 we will be adding 5 new certificate designs for you to choose from to give you more flexibility over branding style. Each certificate will have the artist's details, edition numbers, production date and certificate number, all digitally signed by you!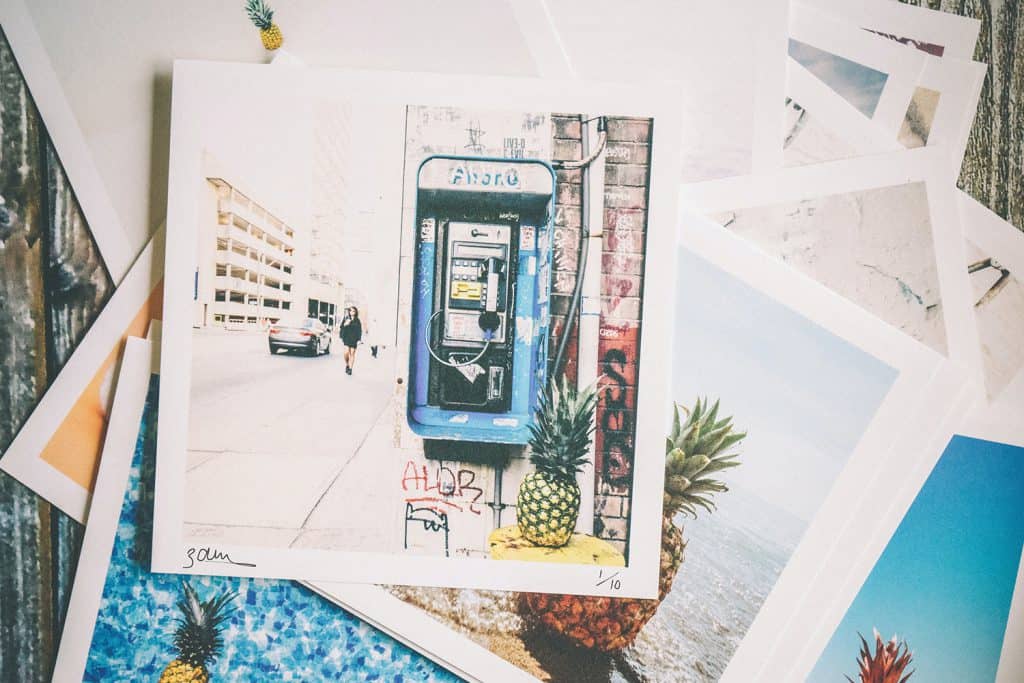 (3) Add your signature to your art prints
If you have held off selling your art prints as limited editions as you want the option to have your edition prints signed on the print itself, we are introducing the ability to do this.

From Spring 2022, you'll be able to include a digital signature, and edition number, printed directly on your print. These will look indistinguishable from one that's handwritten giving you that authentic-feel whilst benefiting from the ease of our automated drop shipping solution.
(4) Add your personal touch with a custom insert
A brand that sticks in the customers mind is often one that goes the extra mile with their order experience. This could be anything from brilliant customer service, free next day delivery or a promotional offer as a thank you. Whatever it is, it comes down to how that brand communicates with you.
It was clear through our survey that many of you would like the option to include a thank you note with your orders, which you could personalise with your own design and message. We think this is a fantastic idea, and are introducing exactly that in February this year!