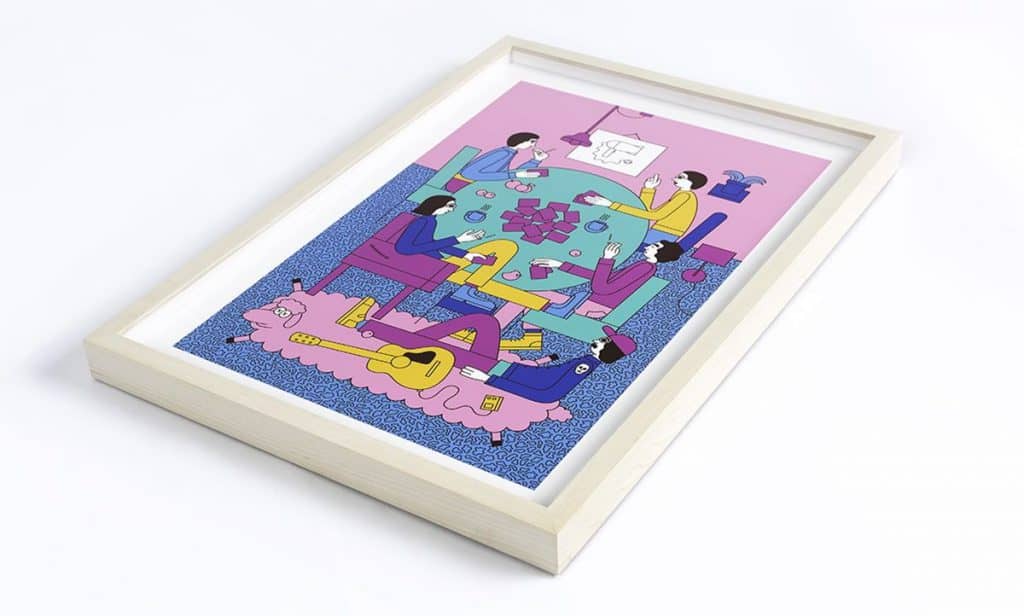 It is often said that the artistic process is not truly complete until the work is presented for others to appreciate. For most, this means framing your work for either personal, commercial or public view. Once an artwork is framed, that frame becomes part of the art, and together they are appreciated as one, making that decision on 'what frame to choose' all important!
Here at theprintspace, our approach to bespoke framing is the same as our approach to printing, we look to create high-quality desirable objects out of your creative artworks. When it comes to conservation framing, we offer numerous combinations to allow for a true bespoke finish. However, there are a few key options to consider which will allow you to easily navigate which frame may suit your artwork.
Frame Style
When choosing a frame, the first consideration is the style of frame. We offer four options; Standard, Box, Tray, and Floating frames.
The most contemporary framing styles are floating and tray frames. Tray frames do not have glass and the artwork sits flush with the front of the frame which gives impact to the artwork and the gap between the print and the moulding produces a slender line around the artwork edge resulting in a very slick stylish look. The edge that the gap produces means you do not need to use borders on your print. Certain paper types are not advised for tray frames; they suit coated papers as the artwork is not protected by glass.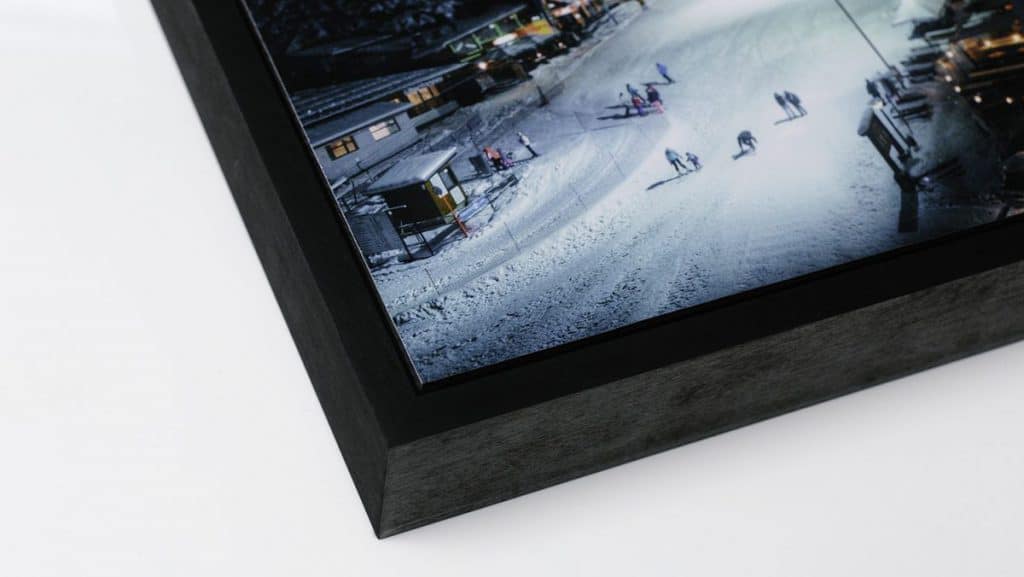 In a floating frame the art is encased under glass, and in terms of depth is positioned part way between the glass and the backboard, therefore the artwork appears to be floating. As the artwork is protected by glass you can select this frame for any of our paper options. With a floating frame we do not advise using a border on your image as there is a border anyway as a result of the white backing that can be seen behind the floating artwork.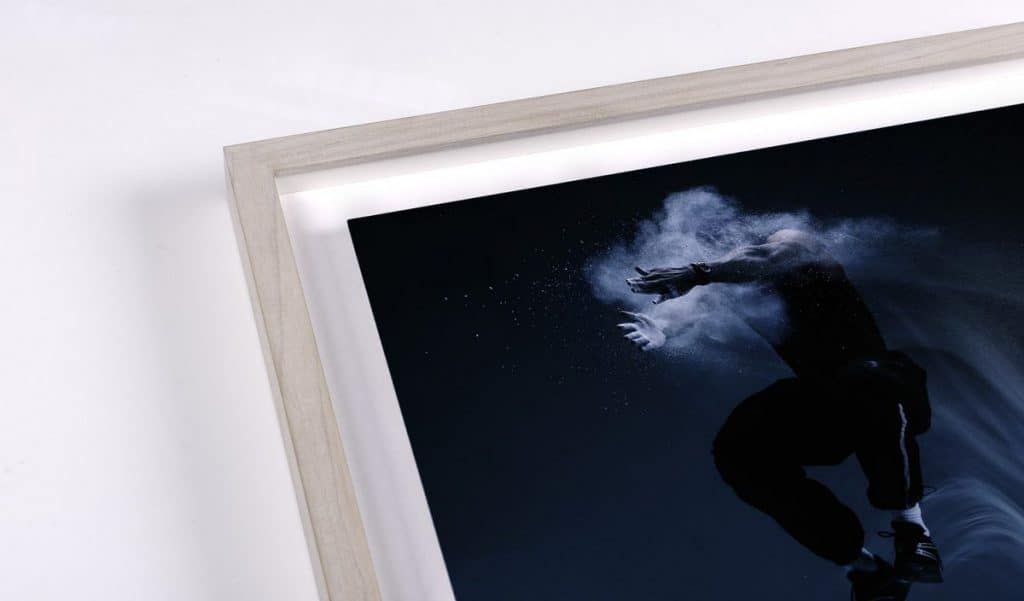 Standard and box styles are more traditional looking frames. With a box frame the artwork is set right back towards the backboard, creating a case effect. This compares to a standard frame which largely uses the same depth mouldings as a box frame but where the artwork is closer to the front and the glass.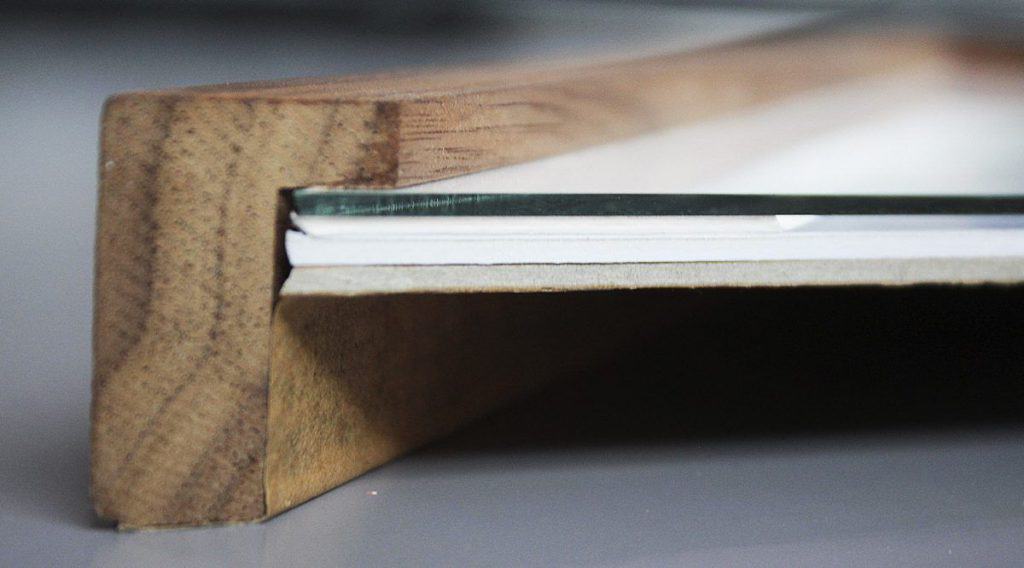 In terms of aesthetics, box frames create the appearance of a case for the artwork, making it more of an object in itself, whereas standard frames are classic, and more traditional looking. Whilst standard frames are the classic safe option and are considered more traditional in aesthetics, the choice of material, for example a deep rich Walnut, can make a standard frame look more contemporary, as can adding a window mount.  For both standard and box frames, all papers options are possible.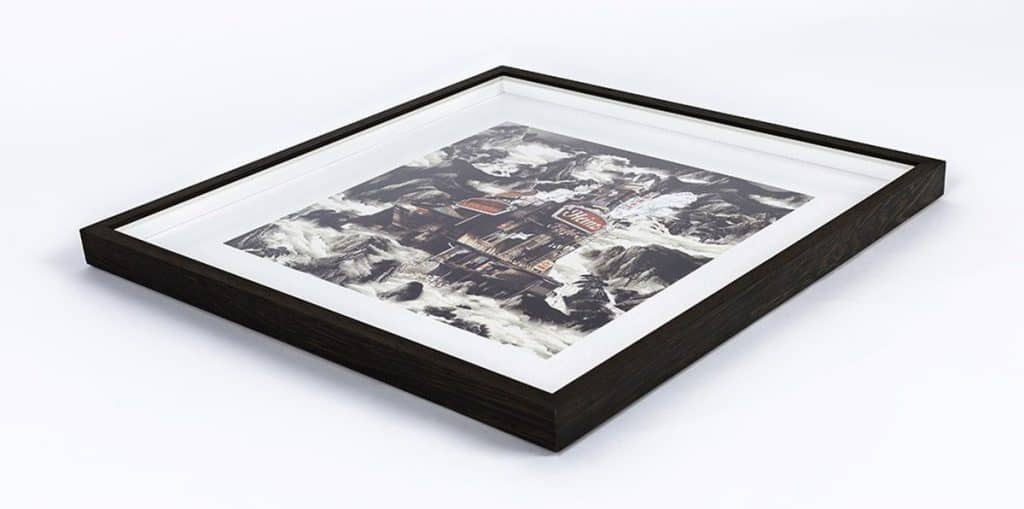 Window Mounts, Glass and Fixings:
After choosing your frame style, the remaining key options to consider are the glass, mount board and fixings.
Window mounts are an option for standard frames. They were invented to hold the print away from the glass, but from an aesthetic point of view they give the image space and focus, particularly if the image is dark and the mount board selected is white. We offer a range of mount board colours to complement or contrast your image.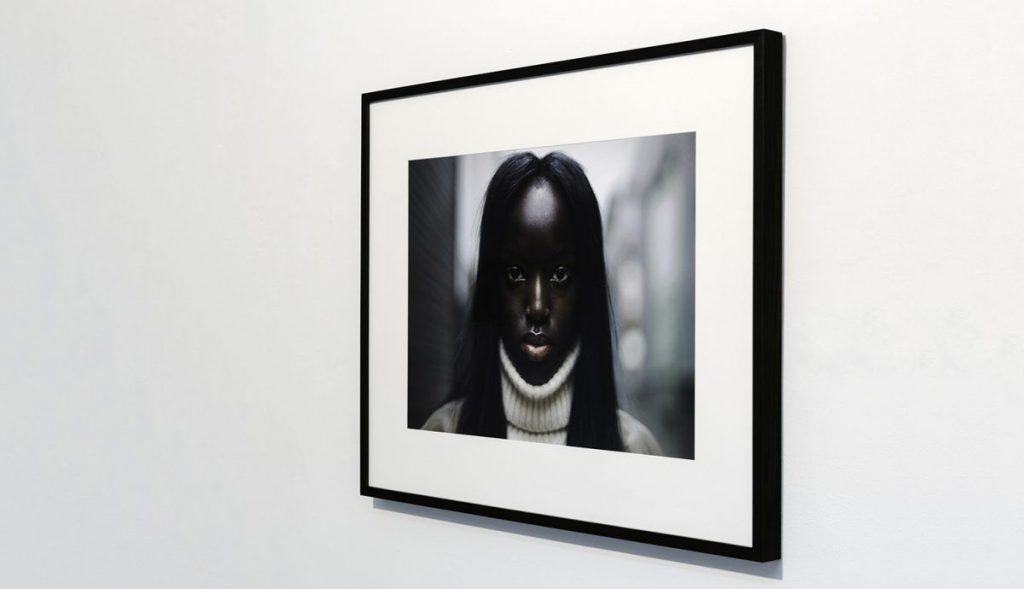 In terms of glass we offer a standard option, or, for a premium we offer anti-reflective art glass, which we would recommend if you are displaying in a space with strong neon strip lighting or strong directional light onto the artwork that could cause glare and reflections in the glass, making the artwork harder to see.  Anti-reflective glass is the industry standard for galleries, collectors and professional artists alike.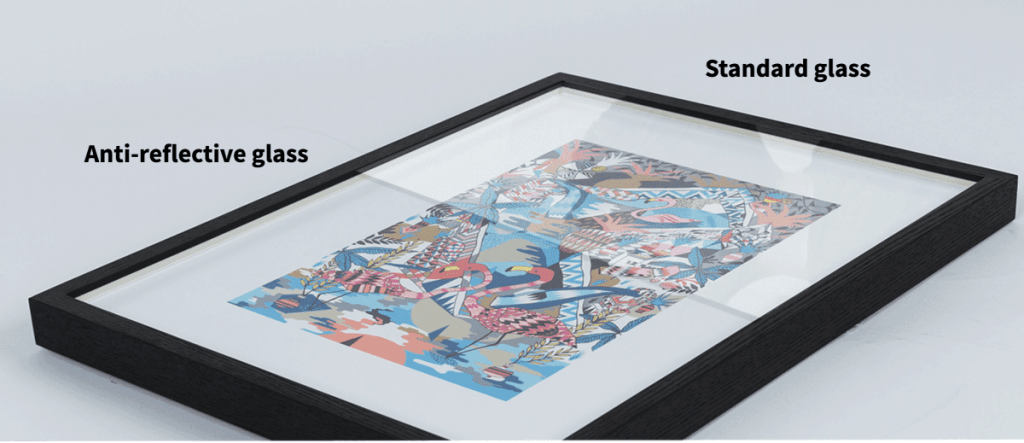 In terms of fixings, we offer D-rings and cord as the most popular option, and for heavier frames we offer strap hangers. Mirror plates are an option for permanent or public space display as allow you to screw the artwork to the wall meaning it cannot be removed easily. We also offer hanging battens for all of the above which have the benefit of holding the artwork very flat against the wall.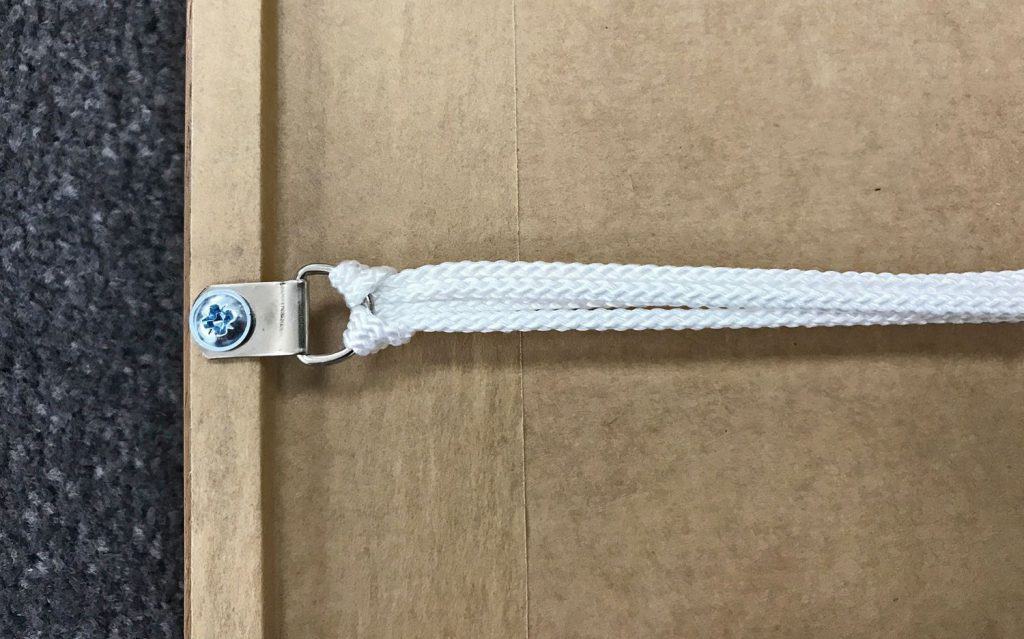 Have something truly custom in mind?
For each frame type we offer you several moulding options. Mouldings are the colour, material, finish and style of the selected frame. We offer a wide range of mouldings from traditional wood like oak, beech, and walnut, to classic black or white and ornate decorative options. All of these mouldings are available in various depths and sizes. Our frames are traditionally joined using the Mitre joint which creates a classic finish to your frame. However, we have recently introduced two new joint options to allow even further aesthetic choice!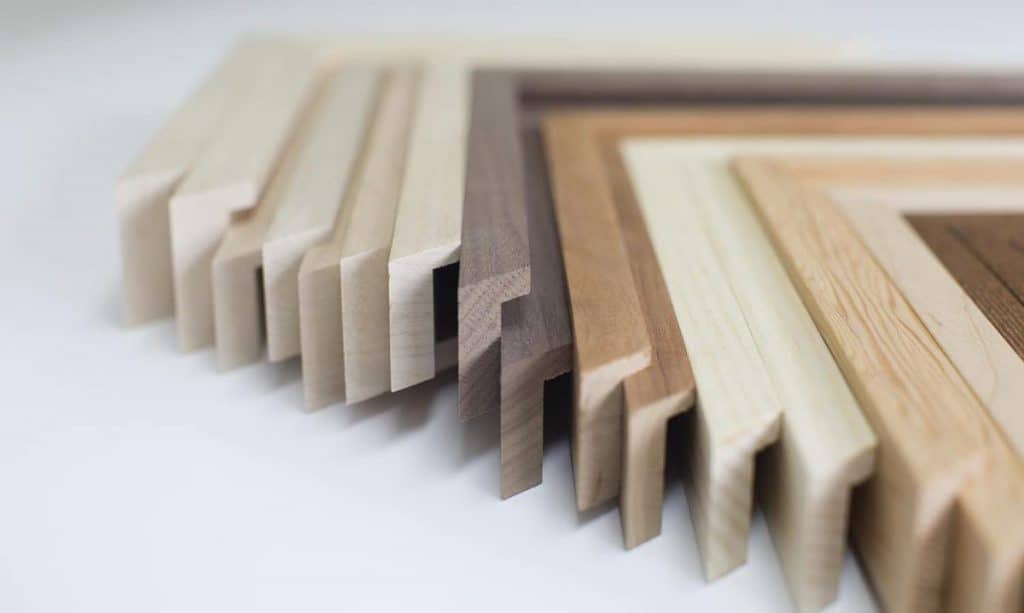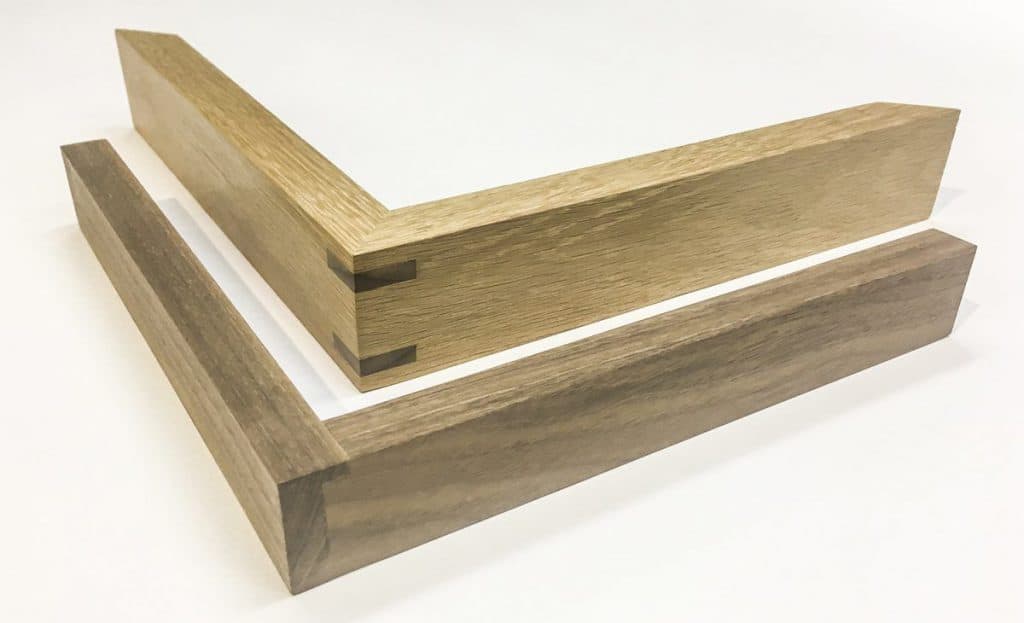 These extensive, high quality options are all available online with a handy visualisation tool which previews your final frame choice for you. If you are looking for more esoteric frame options, or would simply like advice on what frame is right for you, then please pop into theprintspace or contact us by telephone and ask one of our senior framers for advice. We will be happy to help.