The way we work is changing; creative's want to work remotely, and companies want to work remotely with creative talent. Both need a tool that connects them and allows them to communicate effectively on projects. The solution? Creativehub, a first of its kind cloud-based system specifically designed for remote image workflow between creative and client.

Creativehub offers free unlimited storage and supports all file types, plus allows users to share projects, chat and markup images and video. Better yet, anyone can use it and they don't need to have an account. This makes it the first friction-free creative collaboration software on the market.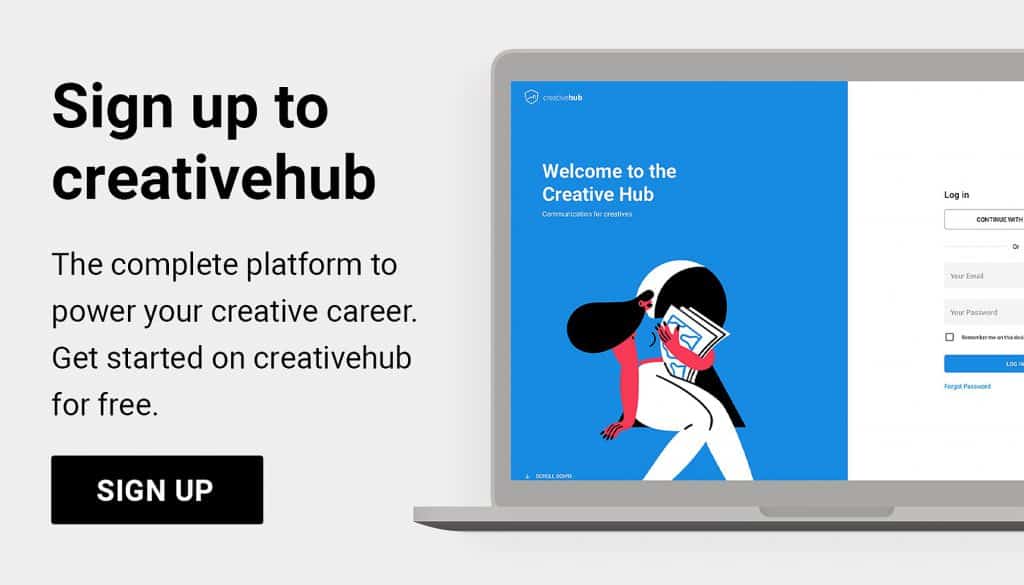 Take a freelance photographer, picture editor and retoucher working remotely on a joint project. Post shoot, the photographer uploads the high res files to creativehub, then shares the project with the group via email or IM using the project link. No accounts are required, which means in just two clicks both the retoucher and editor have full access to the project. For added security, there is an option to password protect the project or even auto watermark the images.
Now the group can discuss the image set using the commenting thread, review edits, create and resolve tasks, plus use the mark-up tool to give feedback on specific areas of focus. This markup tool is ideal for highlighting granular tasks which could be open to miscommunication using just words. The editor simply selects the tool, marks the area in question, then adds an action point for the retoucher to complete – easy!

Even without an account, the retoucher can download the high res files from the project, action the editors tasks, then upload a new version for review. On upload, creativehub automatically recognises new versions of the same image and prompts whether to update the project. This means the group can easily switch between image versions and compare the changes, keeping the project tidy whilst maintaining access to the full high res image history.
creativehub is also mobile responsive and can be used on the go with no restriction on the desktop collaboration features. This also means if you create a personal account, you have access to your full image archive from your pocket!

With a host of other useful features, from an AI search function to browse your archive or the ability to see where your images are published online, creativehub is leading a new way of working in the cloud. It's also the only carbon neutral file sharing platform, as we offset all our CO2 emissions in every aspect of our business, this includes the carbon cost of sending and receiving files to and from our servers. It's a win-win!

Why not try us today, it's free!