Carson Lancaster is a photographer and gallerist from San Francisco. This new year, he is debuting his first solo show in the UK documenting the life-affirming experience of turning 30 and running away to the wilderness.
The Delphian Gallery exhibition opens at theprintspace on Thursday 11th January. 
Happy New Year! What are you leaving behind in 2017?
I'm leaving behind a unsung rule of mine to never have a solo show at my gallery in San Francisco. Also, I suppose I'm leaving behind a mainly carnivorous diet in 2017 and going for a plant based one in 2018.
A solo show in London is a great start! Speaking of milestones, you turned 30 last year which provides the backdrop for your upcoming show LOST COAST. Can you tell us more about the story behind the photographs?
After a bit of planning I managed to wrangle my older siblings into a backpacking trip to celebrate my 30th birthday. We each lead very different lives separated by geography and general interest. My oldest brother is a spiritual/sober advocate who lives in his bicycle traveling across the United States. He once walked from California to New York. My middle brother is a permaculture master who maintains gardens for celebrities in Malibu as well as his own project in the hills surrounded by zebras and giraffes. And me – the photographer and gallery owner in San Francisco. After a bit of travel and coordination, we made it to the trailhead to learn that the permit structure for our planned route had changed dramatically. What used to be a "go for it" attitude had become an online reservation system needing weeks of advanced notice. Unfortunately we had to say "fuck it" and continue or journey without the necessary permits.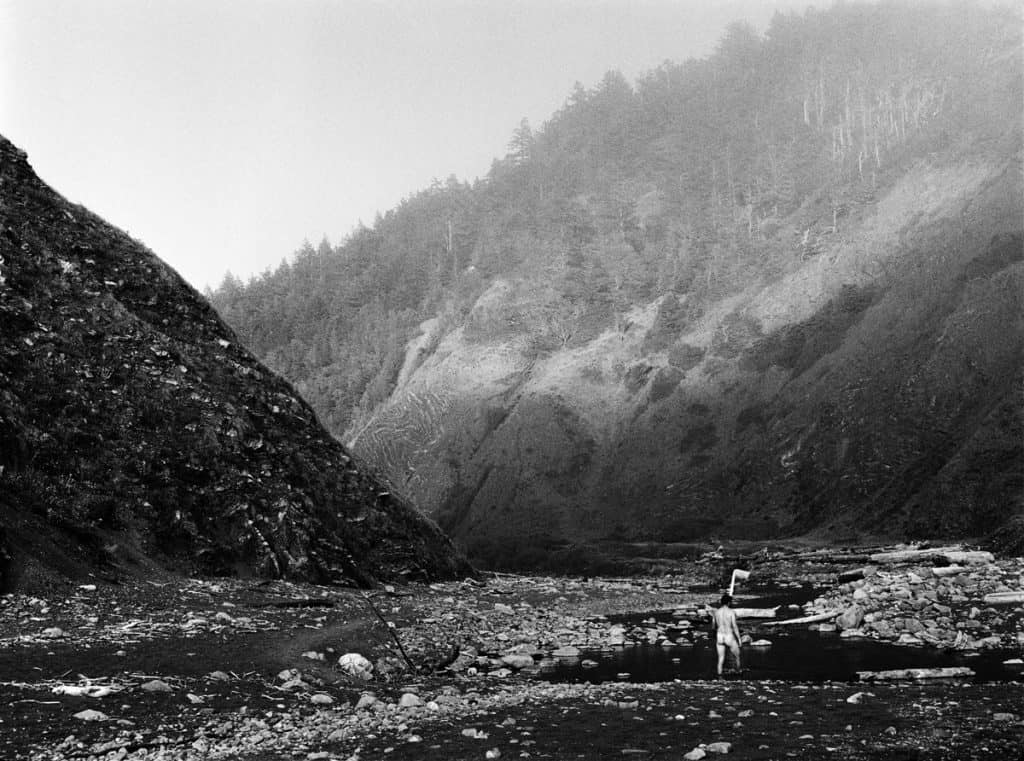 Have your brothers seen the resulting photographs? If so, what did they think of them?
Both of my brothers wished for compensation considering I'm hanging their bare asses on international walls. Truthfully I'd say they're quite proud. This trip was something special for us, the memories will live a lifetime through our stories and shared experiences. To have the photos become objects of appreciation for people other than us is something truly special.
It's definitely intimate. There's an element of the breaking down of masculine defence. Almost a fraternal 'return' to vulnerability.
I fully agree.
Would you consider yourself a purist when it comes to how you shoot?
A purist in the sense that I only shoot black and white film. Typically shooting once stock of film. Shot using the same method, in the same chemicals, printed on the same paper. After so many years of doing this you learn what works and doesn't work for you. I don't modify my scenes. I only use available light. I never place subjects.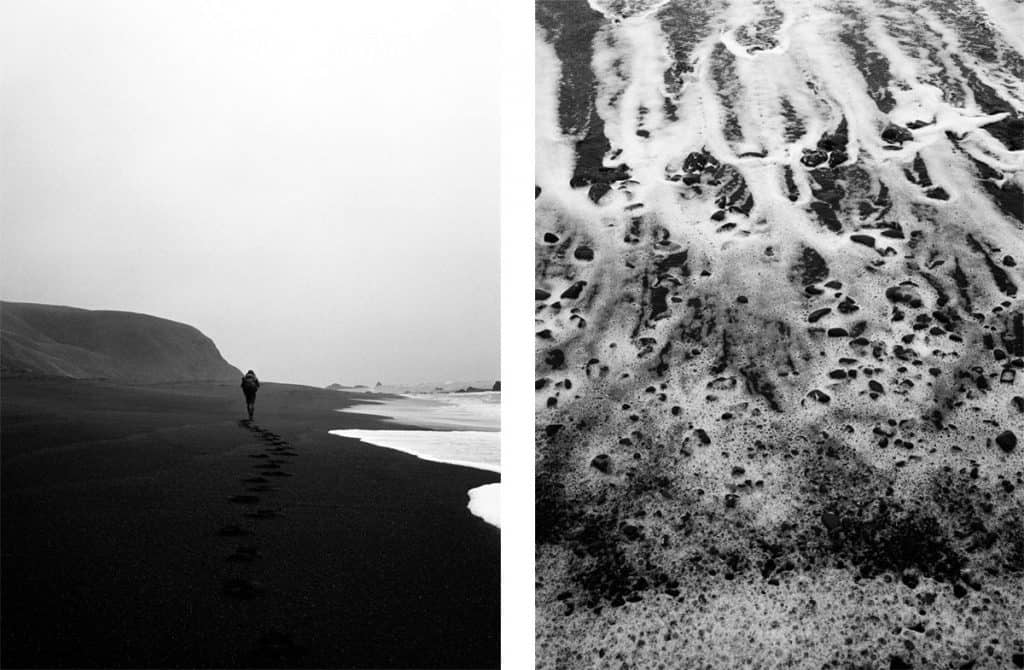 Whose work inspires you?
Its funny that my photography idols made photographs that have nothing to do with what I produce personally: WeeGee, Edward Weston, and Minor White. My contemporaries are the ones who inspire me on a daily basis: Paccarik Orue, Jack Bool, Daniel Valencia, and Molly Steele.
You must also come across a lot of inspiration through your gallery too. Describe Book & Job in one sentence.
A work in progress. The problem with consistent galleries is they are boring as all hell. The same artists having a yearly show selling to the same people. Boring.
Change and diversity is definitely important particularly in this economic and political climate.
I wholeheartedly agree.
Finally, any new projects on the horizon? What are you working on next?
I've been shooting non-stop the last few weeks building on a few different projects. Continuing on a series of double exposed nudes. After London I'll be back in San Francisco for a few weeks before heading to Japan for February. I have a few curatorial efforts and a solo show, taking place in Tokyo.
Interview by Wingshan Smith
Listen to Carson talking some more about the project in the video below