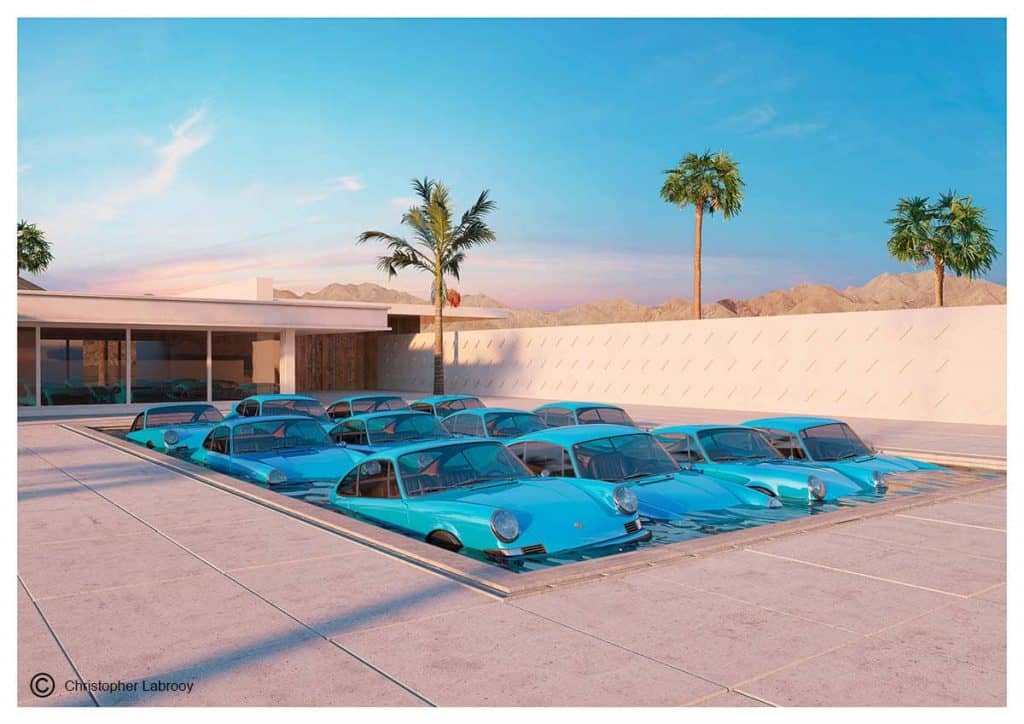 The currency of the internet is attention, and the basic 101 measures of this are site traffic and the average time users spend on your site. Any site analytics package will enable you to measure this by page or on a site-wide basis. Here are some ways to generate traffic to your site:
Social media
We know quite a few up and coming artists who have built large followings on social media, particularly Instagram (more on this later). Some of these artists have made significant print sales revenue by posting new print releases, although it is not always the case that likes turn into sales and this depends very much on the type of work and your followings engagement levels with your content.
There are lots of tips out there about the type of content that builds engagement on social media. We have seen humour work well, as well as topical subjects. Video works well, and live video gives an interactive element to the content with followers able to ask questions. As another example of interactivity, we have seen illustrators build good followings by crowdsourcing topics to draw. Showing part of your process is also a great way to engage, and don't be afraid to show your personality, and perhaps some backstory as to why you make the art you do.

Search engines
To get traffic from search engines your site needs good SEO,
which stands for Search Engine Optimisation. This is where you ensure the content and marketing of your store focuses around certain search terms. The more generic and therefore competitive the search term, the harder it is to rank highly on search results for that term on search engines. For example, It would be very difficult to rank on the first page for 'landscape photography', whereas ranking for 'landscape photography Devon' is more realistic a target for someone with a relatively new site. We would advise you to certainly try to ensure that you rank highly for your own artist(s) name(s) as the most search traffic for a new site will be people that have seen your work elsewhere.
Getting frustrated early on is common, with many having unrealistic expectations that simply building a website is enough to generate art sales, whereas that's just the start of the journey! As with most things in life, persistent and steady work towards your goal will deliver rewards over time and every small victory and sale along the way will feel great!
Online Advertising
With online advertising, the key thing is how much it costs you in advertising spend per sale and what you make from that sale in profit. The advertising cost per sale is known as the cost per conversion (a conversion is where you convert a site visitor to a buyer). It also matters whether buyers come back and buy more after they have made their first purchase. These are all the things that will determine if advertising works for you.
This is a big topic. As an individual artist, we feel that social media advertising is the most effective way to advertise as your adverts are visual and can be shown to people who have liked subjects related to your work, or who have previously liked your social media profile. Social media advertising can also deliver richer content such as a video interview with you or a slideshow of a project. Contrast this to Google, where the ad is mostly text based and short in length, so the potential customer has very little information before they click as to what your work will look like. This can lead to a lot of wasted clicks that you have to pay for. Google AdWords can work if you have a large range of styles or you can be highly specific on the search terms, e.g. 'Buy David Bowie print'.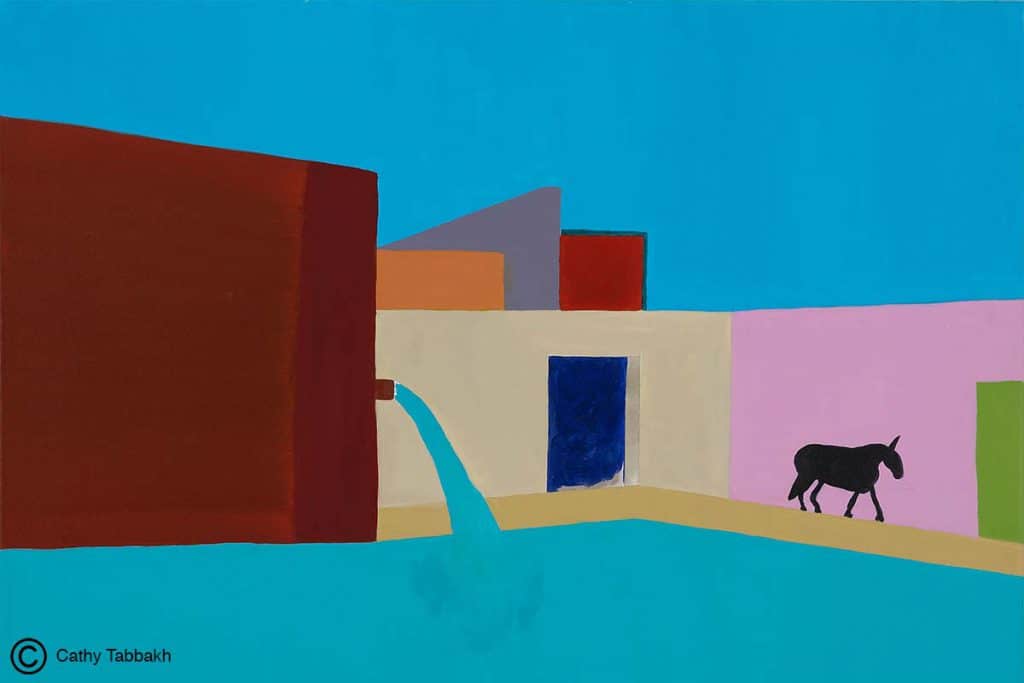 Influencer marketing and Online PR
PR is where a media site or publication features you and your work. Influencer marketing is exactly the same deal but refers to publicity gained from individuals that have built up their own followings on social media, blogs or vlogging on YouTube, rather than organisations. PR and influencer marketing introduces you
to a new audience with a seal of approval, assuming they are writing good things about you! If they are a trusted brand or person with high engagement themselves, and their audience is the right type of audience for your work then this can be really beneficial.
All types of PR can be paid for and in most cases gained for free if you have something original or unique about your work. An example being an artist who prints through us. His work was recently featured in The Independent and on the back of that feature sold a year's worth of prints in one week. We advise you to cultivate genuine relationships with journalists and influencers through networking. Communicate with them via email and social media. Attend portfolio reviews, talks and exhibition openings. Create an opportunity where they can get to know you as well as to view your work. Building a roster of 10-20 contacts who believe in and have passion for you and your work can prove to be far more beneficial than blanket emailing a press release to 100 people you have never met.
Email marketing
As you build up your reputation and brand, email marketing is a good, cost-effective way to drive traffic and repeat sales from your most engaged audience, i.e. people who have purchased from you before or who have opted into your marketing. Email content should be regular but always informative and interesting. For example, you could give your subscribers early access to a new print release, a special discount or some exclusive behind the scenes content.
It is worth noting that new EU data protection rules came into force in May 2018, called GDPR. Please ensure you use a professional email marketing tool and ecommerce store builder to stay GDPR compliant. They will guide you through the new rules and what they mean.
Blogging
Regular blogging can be useful to boost search engine ranking and drive traffic in its own right. To engage visitors, content should be informative and topical and we would advise to avoid blogging just for search engine ranking. At the end of a post ensure to add a call to action, for example, to sign up to your mailing list, and always post your new blogs on social media to drive traffic to them.
Web Forums
If you create work that has a certain niche or its theme appeals to a specific subculture, such as cult films or sports, then web forums or 'chat room' based websites are an excellent way to generate traffic as you can speak directly with a pre-existing audience that is specifically interested in your subject. One artist we know (who features elsewhere in this book as a case study) uses Reddit as his main platform to generate print sales, and over the years has seen outstanding results! Keep in mind that being genuine and 'active' in these communities is key, so take part in discussion and engage the audience with your passion before introducing your work in a sales context.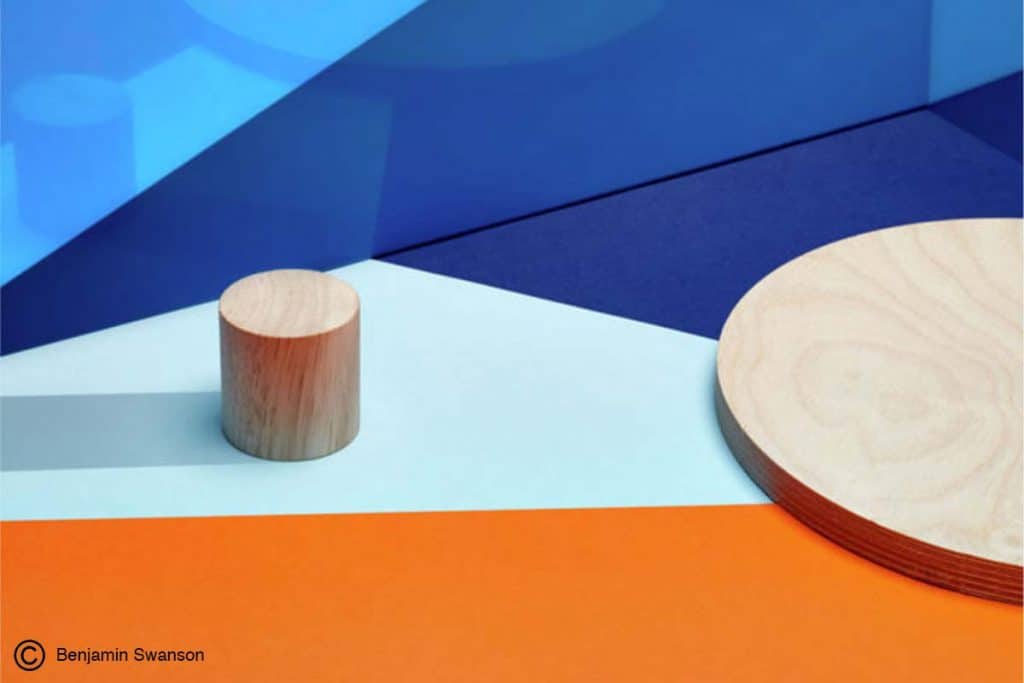 Offline to online
Getting your work seen at art fairs, pop up exhibitions right through to local market stalls or open houses are great ways to get your artwork in the hands of potential buyers. The genuine in-person interactions you'll share with people will create trust for those who visit you online afterwards, and
for the visitor, you'll create a sense of discovery which is key to driving art sales. A good example of this came from an interview we did with artist,
Tom Lewis. Tom started out selling his work at Spitalfields market in London before gaining gallery representation, but over the years he still had customers coming to him and saying "I saw your stuff at Spitalfields 10 years ago and I've just bought a house and I'm ready to buy something".
The lesson here is that these return online customers came from personal experiences with the artist himself. Research the local market scene near you and consider hiring a lot for a weekend or two, or, if you are looking to take the step to a more established art fair, The Other Art Fair is a good place to start. Remember, taking part in these events will incur some costs such as the space hire, potential commission on sales you make, plus set up fees for business cards, stock and travel, so be sure to factor this into your plans before committing.
We can help you get set up and start selling art online. You can easily integrate your store immediately with our easy integrations to e-com platforms.
Theprintspace also has numerous great help articles and blog articles to help you get started.