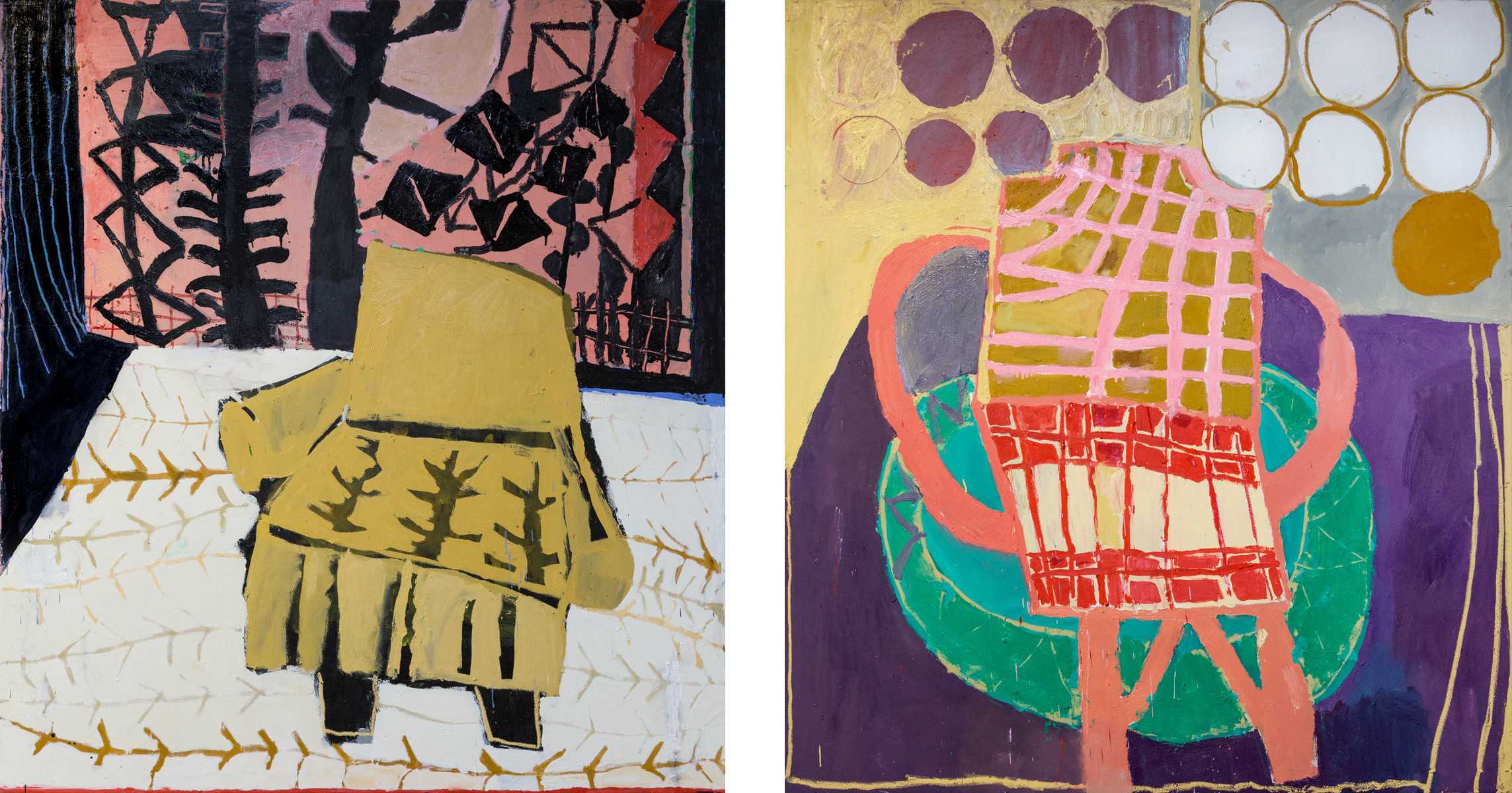 We're very exited to be welcoming Delphian Gallery back to theprintspace with their new exhibition 'Seating Arrangement', by Florence Hutchings, the winner of their Open Call competition earlier this year. The exhibition opens on the 6th September at theprintspace showing a mix of large scale paintings, works on paper and limited edition prints.

Florence Hutchings is an exciting emerging artist currently undertaking a Painting degree at Slade School of Fine Art. Recently awarded the Lynn Painters Stainers Prize (2016-2019), and included in the upcoming 'Kaleidoscope: A Decade of New Art' at The Saatchi Gallery next year, she is known for creating colourfully bold and playful works depicting, tables, chairs, and other interior configurations.

Born in Kent she is the daughter of painter, Mick Hutchings. Opening her first art Instagram account aged 15, her artistic upbringing has always driven her to explore and experiment with the everyday.  

This particular series of work started with a body of A6 chair drawings. Working from life, Hutchings produced them in her London flat emphasising the space around the subject matter. Details such as carpet or a window takes the viewer's focus over the object itself. Her current work moves out of an abstract style founded at the beginning of her degree, moving into an interest in more recognisable imagery. However, when translating her original studies of chairs into large-scale paintings, she utilises colour, texture, and form to retain a level of ambiguity. This allows the viewer a unique opportunity for their own personal projections of experience and personality to shade their readings of the image.

Citing Matisse, the Cobra Group, and Pierre Bonnard as inspirations; Florence Hutchings' pieces create an environment of loud nostalgia from the everyday. 'Seating Arrangement' presents a documentation of the artist's continual re-examination of the domestic object and the negative space between. Through repetitive subject matter, the abstracted forms bleed into one another, allowing the viewer to traverse their own interpretations of domesticity.

Drinks on the night are sponsored by Old Blue Last Beer!