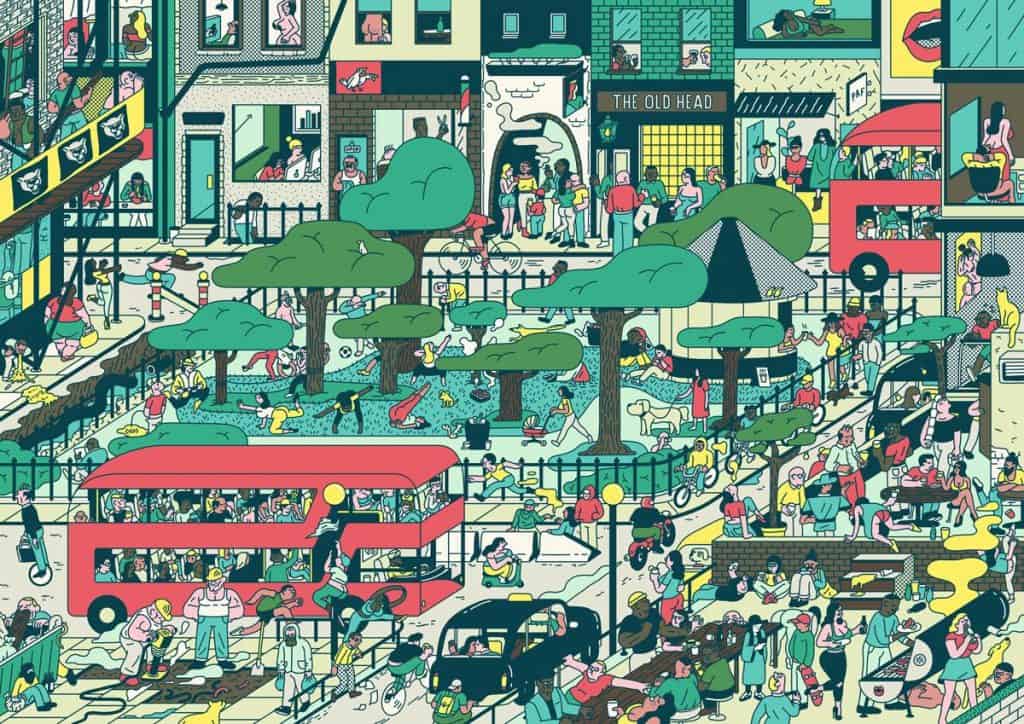 We're extremely excited to be welcoming French illustrator and animator Simon Landrein to theprintspace Gallery! His new solo exhibition Joy Street is a mix of his renowned editorial and personal work and animations. His highly sought after minimalist and irreverent style has appeared in the New Yorker, GQ and The NY Times among countless others.
He started to work as a 3D artist for studios such as Nexus and the Mill, he's now represented as animation director for Passion pictures. Since then he's been working for many editorial clients and translate his illustration into hot and absurd animations.
Join us at 19.30 on Thursday 9th August at theprintspace Gallery in London, for what promises to be a fantastic night where there will also be beautiful limited edition prints for sale!