"It was like nothing I had witnessed before" – Max Miechowski Interview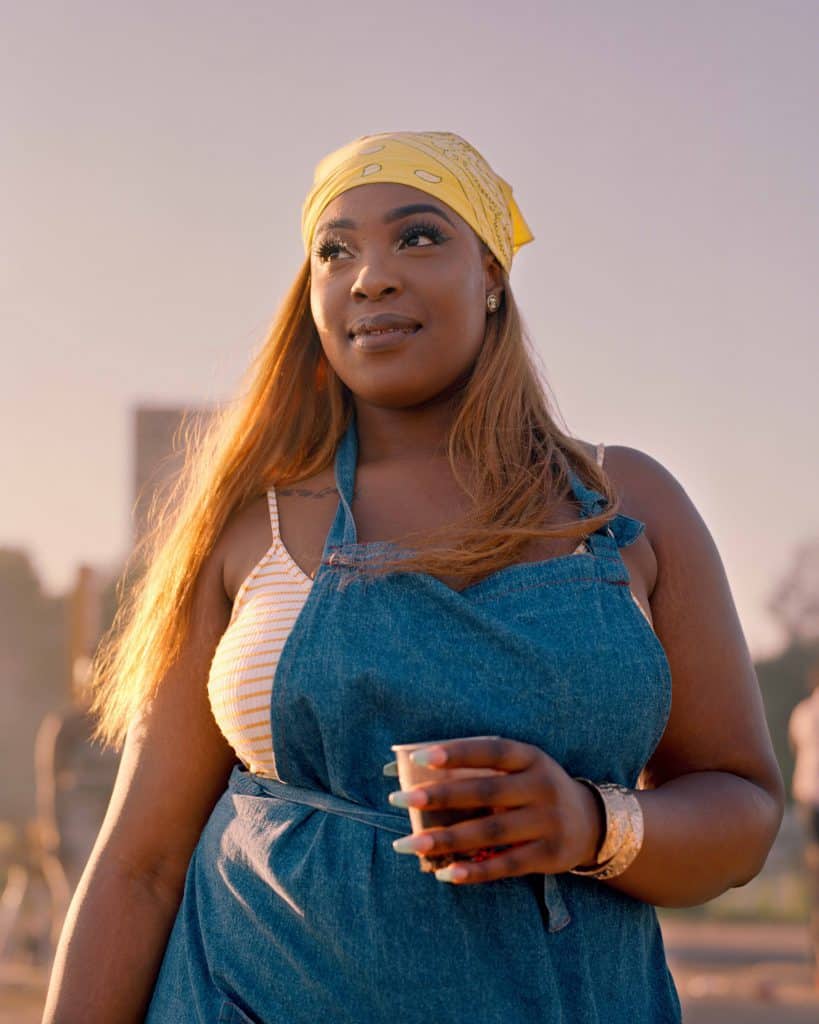 It would be hard to say that 2018 has been anything but an amazing year for photographer Max Miechowski. Over the last year, Max has been published by a variety of both online and print publications and has been exhibited in the Palm Photo Prize, Portrait of Britain and the Taylor Wessing Portrait Prize at the National Portrait Gallery. However, for those who haven't yet got the full scoop, we had a little Q&A with Max as we lead up to his first solo exhibition, which will be on at theprintspace Gallery as part of his prize for winning creativehub's Ultimate Solo Show.
Tell us about yourself, your practice and career to date
I'm originally from Lincoln, and have been living and working in London for the past two years as a photographer. I first discovered photography around 5 years ago, and after taking my camera on a trip around Southeast Asia, I completely fell in love with it and knew it was something that I wanted to pursue as a career. When I came back from that trip I did the first year of a BA Photography course at Leeds College Of Art, then moved to London as I was getting more work opportunities here. Since then I have been doing a lot of street photography, mainly around Southeast London, and working on documentary projects that focus on themes of community and urban culture.
This year I was lucky enough to have one of my portraits exhibited in the National Portrait Gallery as part of The Taylor Wessing Photo Prize, as well as being one of the winning photographers of British Journal Of Photography's Portrait Of Britain.
How did your interest in photography come about?
Growing up as a teenager and into my early 20's, my main focus was on making music. I was obsessed with playing the guitar and playing in bands, and that was definitely where I was putting all of my creative energy. It wasn't until a little later, around the age of 24, that I got my first camera and started playing around with photography. I did a little urban exploration stuff, shot some bands and live music, and started taking photos of my friends. I didn't really take it very seriously to begin with. When I was 25 I decided to quit my job, leave the bands I was playing in at the time, and go travelling around Southeast Asia with some friends. This was when I really started taking a lot of photos – being in new and beautiful places and experiencing different cultures, It felt really natural for me to photograph everything around me. It didn't take long before the whole trip became all about making images – I was making specific journeys to photograph places, getting up early to try and catch the best light, and was taking lots of portraits. I actually ended up cutting the trip short as I wanted to return to England and use the money I had left over for a better camera, as I knew I wanted to pursue it more seriously.
What got me really excited about photography, and still does, is how it changes the way in which you interact with the world around you – it forces me to look a little harder and to explore and nurture my curiosity. There are so many amazing people and places in the world, and photography gives me a reason to seek them out.

What shaped you to become a documentary photographer?
I have always been drawn to documentary work, and it's still where I find most of my inspiration comes from. Something about it just resonates with me and gets me excited about exploring the world and taking pictures. It's a great way to learn new things and, project by project, develop a better understanding of the world around you.
One of my early projects, where I began to find my feet a little as a documentary photographer, was shot entirely on my old street in Leeds – 'Cemetery Road'. The idea was simply to get to know as many of my neighbours as possible and to do a portrait of them inside their home. It was such an interesting and eye-opening experience for me, and it allowed me to engage with my local community in a way that I didn't previously know was possible. This helped me to understand what kind of documentary work I wanted to make, and has had a big impact on my practice ever since.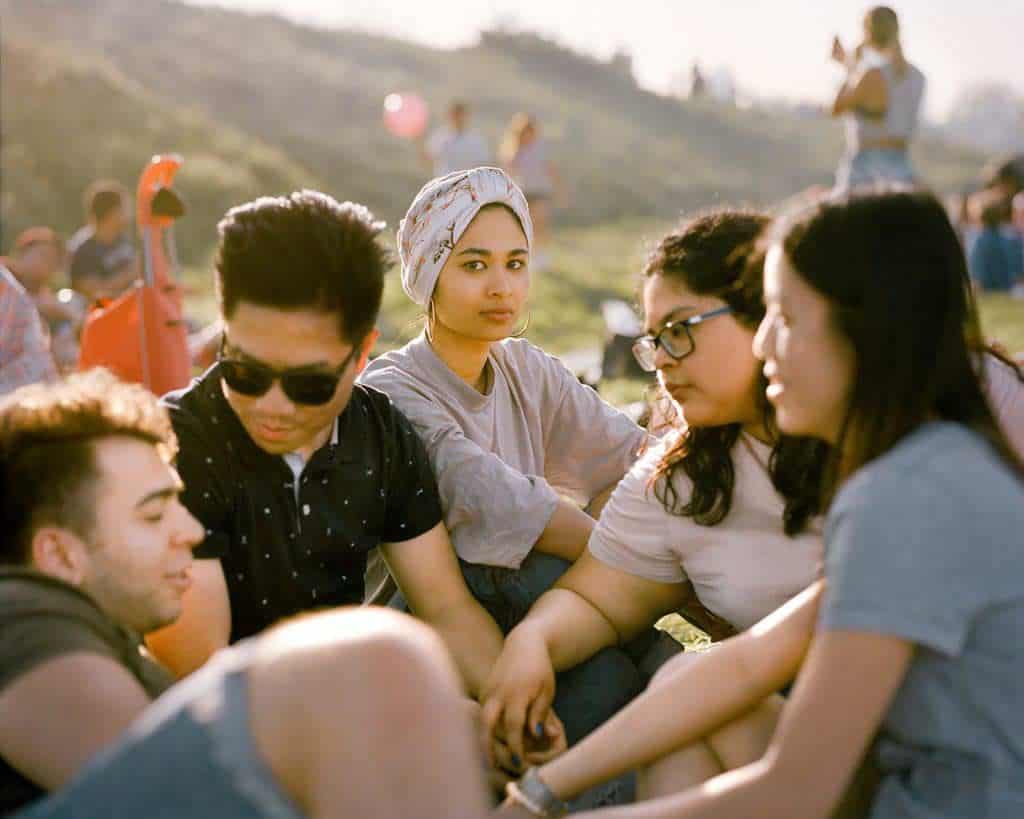 What made you decide to do a project at Burgess Park / what is your connection to the area?
I moved to Southeast London in 2017, but it wasn't until June of this year that I first started photographing the park. I discovered it whilst working on another project, and immediately knew it was something I wanted to delve into a little deeper. This summer was one of the hottest on record so there were a lot of opportunities to spend time there, hanging out in the sun, getting to know people and slowly building up an image of the space and the community that use it.
The atmosphere in the park on a sunny weekend is unbelievable, and like nothing I had witnessed before. People come together for dancing, barbecues, sports and parties, and seeing the strong sense of community that exists there, I felt drawn to document it. The idea behind the work is simple; it is a celebration of Burgess Park and a portrait of the diverse and multicultural community that help to make it so special. It hopes to communicate the strength and importance of community, wherever you are, and advocates for diversity and multiculturalism to be something that is celebrated and encouraged in such communities.
Did you have a particular idea in mind of how you wanted to shoot the project?
I didn't go into the project with any strict idea on how I wanted it to look, other than for it to be heavily centred around portraiture. Over the past couple of years, I have worked to refine my approach to portraiture, both in terms of the equipment I use and creating a certain mood or atmosphere within the frame. So I felt confident in the style and feel that the project would end up taking on, but in regards to how I wanted to represent the park I wanted to let it come naturally over many visits and for it to grow organically.

How did you approach the subjects in your portraits?
I've spent the past few years doing a mixture of street portraiture and projects that focus on photographing strangers, so I felt comfortable speaking with people and explaining that I'd like to photograph them. I simply explained that I'm a photographer who lives in the local area and am working on a body of work about Burgess Park. After that, I would spend some time with them and talk for quite a while, before taking out my camera and making a portrait.

How do you look at the light when you are taking people's portraits?
I think that this is just something that comes intuitively after taking a lot of portraits and looking at a lot of good work. Your eye starts to automatically recognise when the light is going to work well, or what kind of mood it's going to give you.
What's next for the project?
I'm obviously wanting to revisit the park next year, and see what happens. There are different aspects that I'd like to cover but haven't had a chance to delve into yet. The work so far has been received really well, so now it's just about understanding how it can help to have a positive impact on the park and the community as well as helping to inspire people to explore similar themes in their own work.

What made you enter the Ultimate Solo Show Competition?
I've never had a solo exhibition before, and after working hard on this project over the summer, now seemed like a great time to do it. Unfortunately, it can be difficult in London to find a suitable space to exhibit your work as well as covering the costs to produce a show that would do the work justice. Also, I knew that putting a show together like this would be a big learning curve for me, in terms of production and design, and feel at the right point to go through that experience now.

Before the Ultimate Solo Show, have you ever considered selling your images? How has creativehub made the process of starting to sell your prints made easier?
It's something I have briefly considered, but have never really had the confidence to pursue it. It's been a great experience though and has been really easy and straightforward – the work was well received so it's definitely something I'm going to keep doing in the future.
What can we expect from the exhibition at theprintspace?
The exhibition will include a selection of portraits from the project, and hopefully an opportunity to meet some of the people I photographed. It will be a great opportunity to engage with the work in a way that I feel really does it justice.
This only feels like the tip of the iceberg, what are your plans for the future?
The last few years have really helped me to solidify what my focus is a photographer, and that has helped me to come up with some exciting and adventurous ideas for next year. I'm really looking forward to getting stuck and seeing where it takes me and my practice!
Join us at theprintspace Gallery on Thursday the 13th of December from 7:30 pm for Max Miechowski's solo show over some chilled beers!
GET YOUR FREE TICKET BELOW