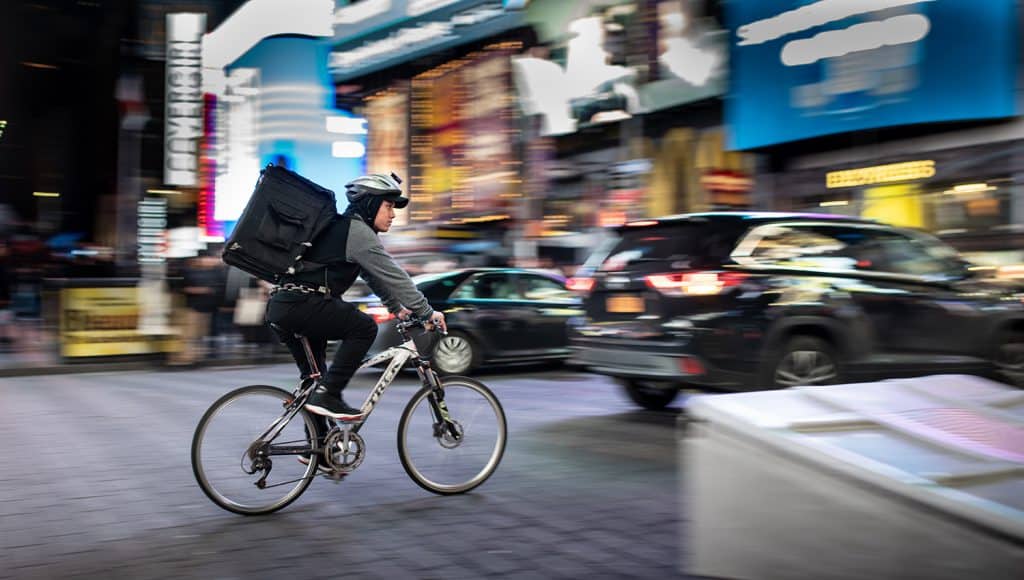 Amazon knows it. They have always known that their competition was not other e-commerce retailers but rather bricks and mortar, and in particular click and collect. We live in a world that demands immediacy, and with the internet there is nowhere to hide, if your logistics are substandard it will affect your sales. For the purposes of this article we are going to include the purchase journey in the definition of logistics.
Here's a list of the 7 critical points to good customer experience:
(1) I want it now
It doesn't matter what the product is. We want it now. This is not about us being spoilt as consumers, it's just how our emotions are wired. Consumers are excited when they buy something and if someone else offers the same or similar thing but faster, that's where they'll go to get it. Products that you wouldn't necessarily think need to be delivered immediately sell more when they are, including art.
Click and collect was a big potential threat to Amazon. It combines the choice and convenience of product discovery, comparison and purchase with the 'I want it today' immediacy. So, you don't have to trudge around 10 stores only to be told we don't have that model or colour anymore or to, say, compare prices.
Amazon's response was to make delivery fast, same day if they could. To do this they built out their own logistics company. Forget FEDEX or UPS, Amazon is the world's biggest logistics company by far. This allows them to also be the fastest at getting products to their customers. 
Takeaway: faster delivery will equate to more sales and more repeat clients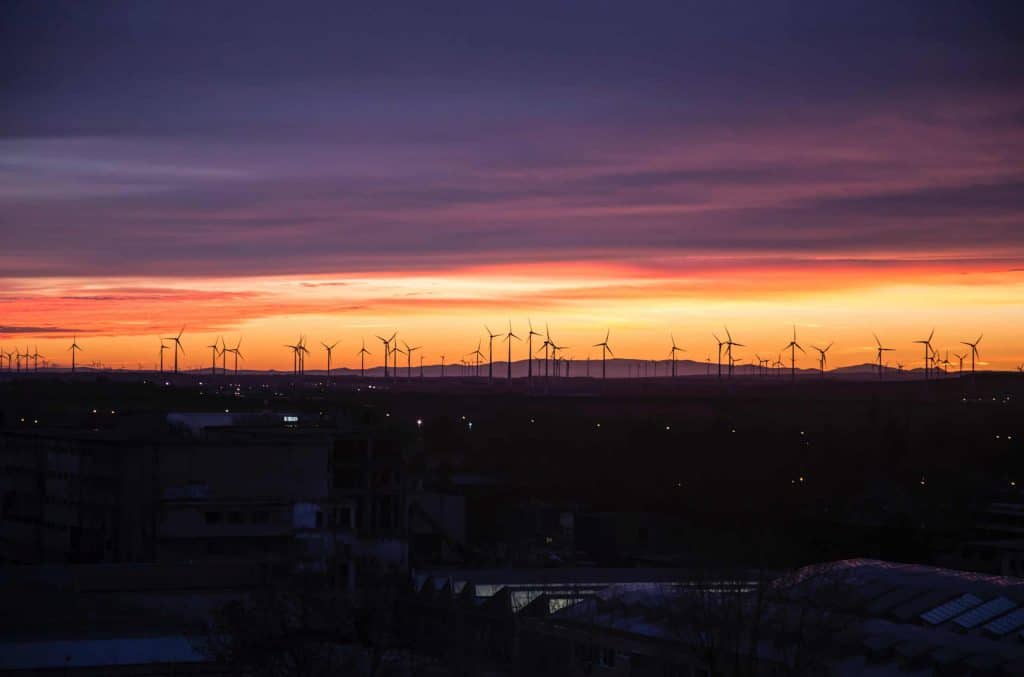 (2) I need it guilt free
Carbon Neutrality will become more of a non-negotiable in the future. The global pandemic has taken trends and accelerated them. In terms of the trend towards e-commerce, this was already happening and yet we had 10 years of that trend in 3 months last year. The pandemic is also likely to cause a sea change in consumers attitudes to carbon neutrality. The penny has dropped and we now realise that our way of life is not a given, and that there are consequences to ignoring science. 
Takeaway: expect carbon neutral delivery to boost conversion rates from 2021 onwards.
(3) Don't make me work to collect it
Timed deliveries, selecting the delivery date at the point of purchase, deliveries to collection points etc. are vital. When we return at the very least to partially working outside the home, we won't be in one place to receive our packages. This is a threat to the continuation of e-commerce growth. If we are working sometimes from home and sometimes from our workplace, we need to be able to know when our product will be delivered to know we will be there to receive it.   
Takeaway: getting the product into the hands of the customer at their convenience matters.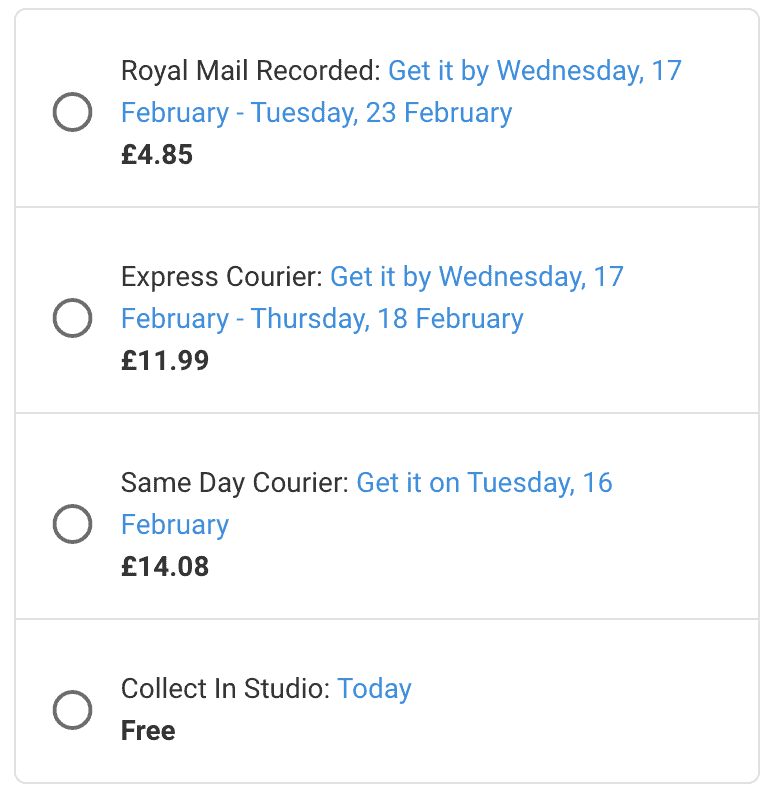 (4) Checkout should not just be easy, it should be delightful
Again, Amazon knew this from the outset. A 100ms latency in their website has been reported to lead a 1% reduction in turnover. This often quoted statistic feels a bit like an urban myth but it has been backed up in further studies. 
One thing is for sure, if the buying journey is slow and frustrating with unnecessary steps, consumers will only come back if they really really have to. And whilst we would like to think buying a product is a considered logical decision, the work of Nobel Psychologist Daniel Kahneman should alert you to the possibility that many purchasing decisions are neither rational or considered. That means if you make it hard to buy, for many potential customers you will lose the opportunity to make the sale forever. 
Average cart abandonment rates across all product types average a whopping 70%. We could write a lot about optimising the buying journey but briefly, here are the other things that have big impacts on conversion rates:
Paypal, Google Pay, Apple Pay options
Guest checkouts, with the option to create an account after the purchase
Ensuring the fields in the checkout journey autofill properly
Low shipping costs
Delivery day estimates
Ability to select timed deliveries/ express deliveries at the checkout
Link to independent customer reviews
Reassure potential buyers on quality throughout the buying journey using imagery and video. Create visuals that show the quality of the product or service. Try to avoid using stock images for the main visuals, as this could have the opposite effect.
In a similar point to above, use images and video to humanise your company and production, show pictures of your actual team fulfilling orders, producing goods or undertaking work. Humanisation is absolutely critical to building trust, which can have dramatic effects on conversion rates.
Clear simple returns policy assurance on checkout journey. Something like: Return within 28 days for any reason for an instant refund
Reduce journey steps and having a "no type" journey….where everything is a tap or a click or an autofill
At theprintspace we chose to integrate our art dropshipping service with Shopify first because they have, in our opinion, one of the simplest and easiest checkout journeys.
Takeaway: making your buying experience easier increases the value of your traffic. This means you can afford to spend more to acquire it.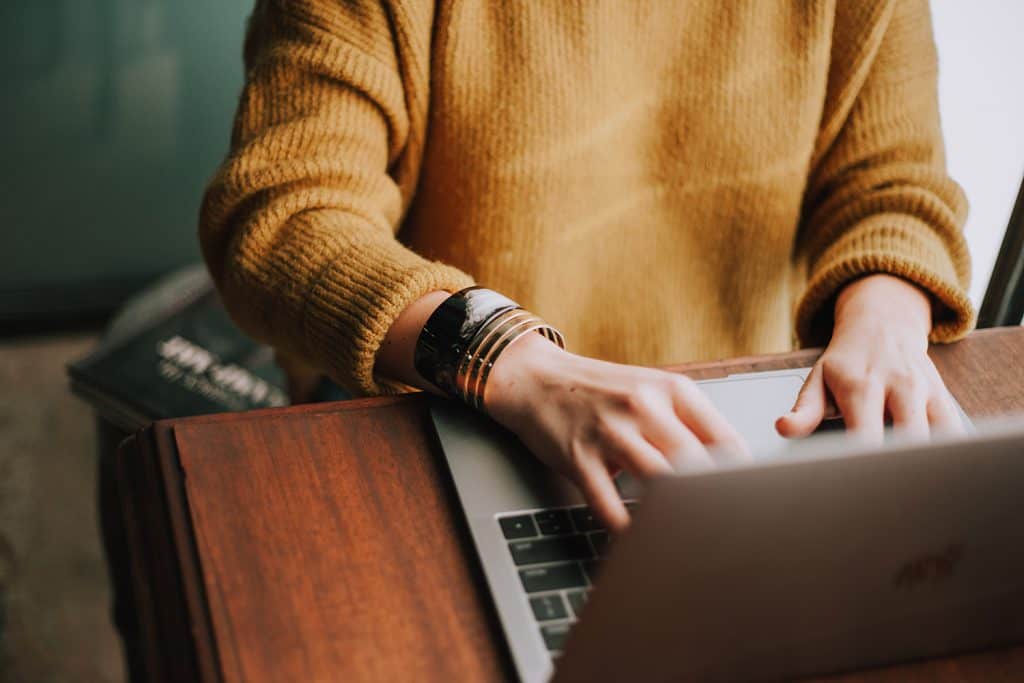 (5) Don't make returns an issue, make them easy
If the customer thinks the returns process will be difficult or that refunds will be slow, it will sway them to alternative options, or click-and-collect. Again, Amazon knows this. They make the returns process automated and they credit you back the minute you drop off your return package.
Takeaway: Don't just accept returns, make your customer feel good about them. This is a long term approach to sales growth, by creating deeper, lasting customer relationships.
(6) Charge the right amount of tax
Seems obvious right? Yet it is surprising how many stores still charge sales tax on exports.
We advise you to check the tax law in the jurisdiction in which you operate. However the rule usually is that if a product gets exported outside the country you are in then it will be exempt from sales tax. If a customer has to pay double sales tax, i.e. you charge them unnecessarily and they also pay it in the country they are in (i.e. as an import duty), they will be unlikely to come back.
With theprintspace, this is not an issue because we don't charge you tax on your prints where the product should be zero rated. This took a bit of research and setup, but it makes a big difference to customer satisfaction.
At theprintspace we also can fulfil your order in the EU or the UK to avoid the issue of import duties being leveraged on your clients. Nobody appreciates unexpected charges on purchases. This makes repeat sales very unlikely. Don't believe us? Try comparing the repeat purchase rates from customers that live in countries where an import duty is often levied, to the rates for customers within your country of operation.
Takeaway: research the tax laws in your country, and implement the correct setup
(7) Fix problems fast, go above and beyond expectations
We always cared about fixing errors properly at theprintspace. Acknowledging your mistakes is vital to long term customer relationships.
At theprintspace we sat and discussed times when we had been customers and this had not happened to us, and how it made us feel. Like the time I went out with a friend for a meal, and our main courses came 20 minutes apart. When we complained, we were offered 20% off our bill and a free shot (my friend doesn't even drink!). This is not good enough, the meal should have been free. 
If you make a mistake, fix it beyond expectations. It's not just the right thing to do, it's good business. Research shows fixing an error above is more likely to make a customer come back to you than doing it perfectly the first time around!  
Takeaway: Mistakes are inevitable. Look at them as an opportunity to make lifelong customer relationships and improve your process.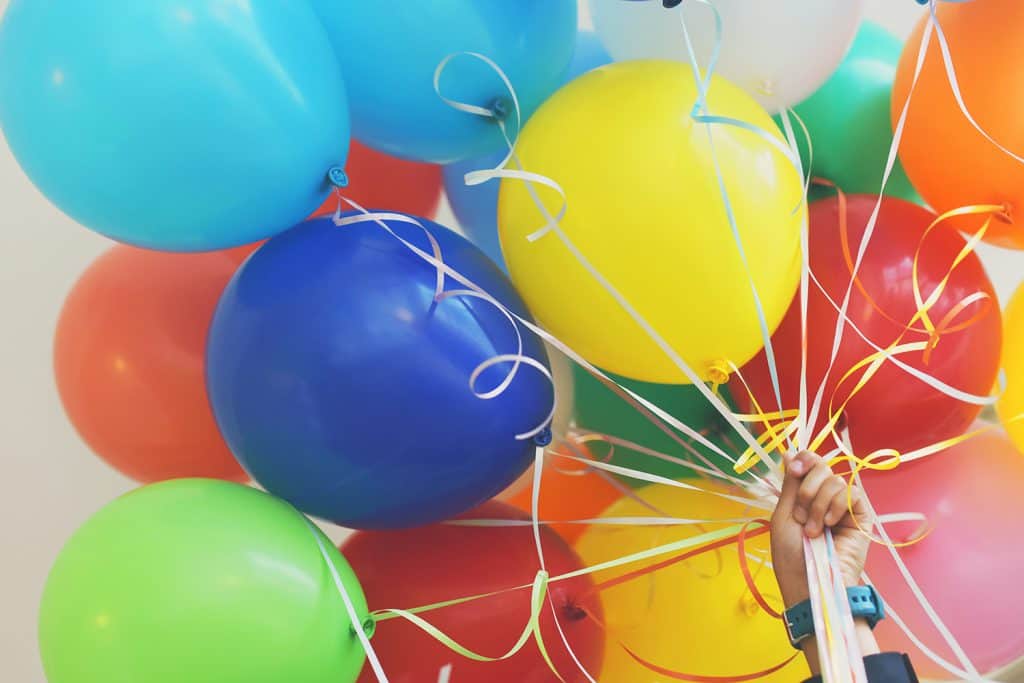 Why is customer experience so important, more than ever?
Most people think that e-commerce sales growth is driven by more traffic and more awareness of your product. However that just simply isn't even half the picture. Generating traffic costs money, or a lot of time.
What also matters is that you turn that traffic into sales (think reducing cart abandonment rates, point 4 above). And, just as important, make the experience memorable so that:
(1) First time clients become regular clients
(2) The clients start multiplying by themselves.
Think net promoter score. Do you know what your NPS is? If it is below the industry average, do you know why? It is simple to find out, just survey your customers. People appreciate being asked what they thought was good and what could be improved. Just asking this is a form of marketing exercise in itself.
As we all know, getting attention for your products these days is hard, and it is not going to get any easier as more and more ways emerge for people to spend their time online. Most people now realise that online is the way to sell, and yet there is only a finite amount of attention available per potential customer.
If you imagine your traffic to be a bucket of water, paying attention to the leaks in the bucket is now becoming more important than filling it, as filling it becomes more expensive. This means maximising conversion rates and focussing on developing customer relationships and loyalty.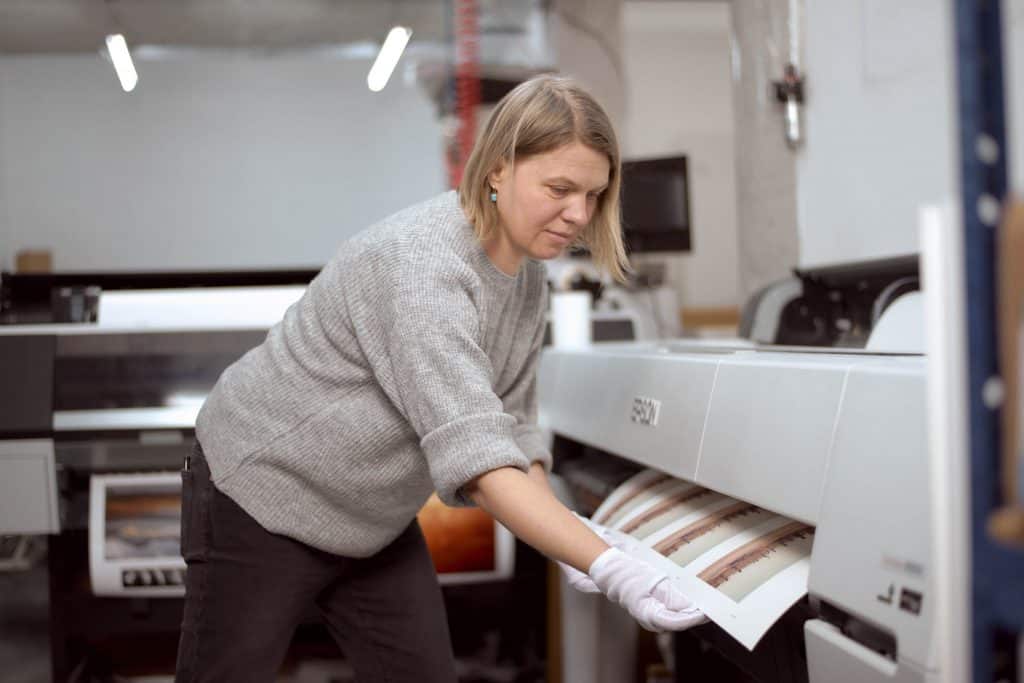 Who we are and why we wrote this article
At theprintspace, we dropship art for hundreds of individual artists and art stores worldwide. We are focussed on their growth, because if they grow, we grow. Writing this article was a great exercise for us too, as it allowed us to review what points from the above we do well, but also identify where there are opportunities for us to improve our service. Here are our findings:
I want it now. Your customer's prints are dispatched the same day 97% of the time.
I want it guilt free. We are 100% carbon neutral, everywhere. Delivery, printing, plus all our server energy. This means you can brand your print sales as carbon neutral. This is critical, not just for all our collective futures, but for your conversion rates which means your ability to increase your online art sales.
Don't make me work to collect it. We ship your customer orders globally for a flat fee of £7 using Royal Mail & Deutsche Post tracked services. In 2021, we're going to extend the delivery options to timed deliveries and express couriers.
Checkout should not just be easy, it should be delightful. We chose to integrate with Shopify because it is the market leader for e-commerce websites with a checkout process optimised for the points we mention above. In 2021, we plan to develop our drop shipping service to integrate with other e-commerce providers such as Etsy, Woocommerce, Squarespace and Big Cartel.
Don't make returns an issue, make them easy. We can't dictate your returns policy, but we can help you ensure orders are cancelled with us on time or that your stock is correctly updated when you have a return. In 2021, we're going to enable sellers to immediately cancel orders through the software.
Charge the right amount of tax. Another reason we chose to integrate with Shopify was that Shopify has all the tools you need to collect the correct amount of tax around the globe. With the click of a button, you can set up regions you'd like to sell in and Shopify does the calculations for you.
Fix problems fast, go above and beyond expectations. We pride ourselves on offering our customers 100% guaranteed satisfaction, so if your customer is not happy with their order we will work with you to offer them a resolution, and fast.
Writing this article has focussed us on what we do well, as well as what we need to add to our service to help art sellers like you to prosper. What is most important is that you choose an art sales dropshipper that cares about e-commerce conversion rates and customer retention rates, and will do their part to help you increase both, thereby making your online art sales business viable.
We are experts in helping you grow your e-commerce art sales revenue. If you are interested in dropshipping art through us, please get in touch.