The Offspring Photo Meet: Best Portfolio Awards are returning to theprintspace Gallery!
Offspring Photo Meet is a two-day event where photo-experts review the work of many talented photographers to choose their favourite portfolios. Every year Photo Meet and its partners award three photographers for the best portfolio. Once again, theprintspace is a partner of this key event in the British photographic calendar.
This year, strong portfolio series from photographers Max Miechowski, Thomas Duffield and Erik Norrud drew the most attention and were awarded with having their work printed and framed by theprintspace and exhibited at theprintspace Gallery in November for the annual Portfolio Awards exhibition.
Max Miechowski is a photographer based in London, whose work largely documents the inhabitants of the capital's diverse communities. However, in his new series, an ongoing work titled 'A Big Fat Sky', he explores the British east coast, visiting the communities which overlook the North Sea.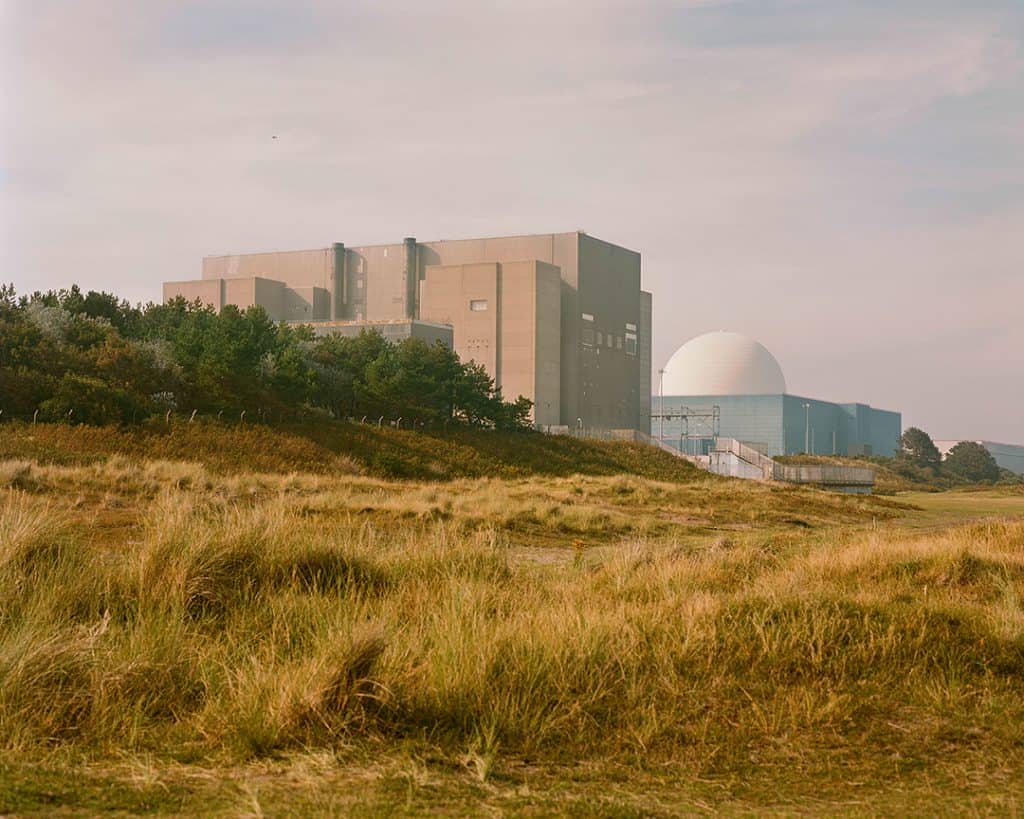 On a murky day, the sky and this vast expanse of water seem to become one along this eastern shoreline, only punctured by nuclear power plants or industrial silhouettes. It's here that Max creates an ode to the British coast in a reflection on memory and the transience of both childhood and the landscape. Through a combination of portraiture and landscape photography, Max's ongoing work seeks to form pertinent documentation of the towns and communities which inhabit this coastline.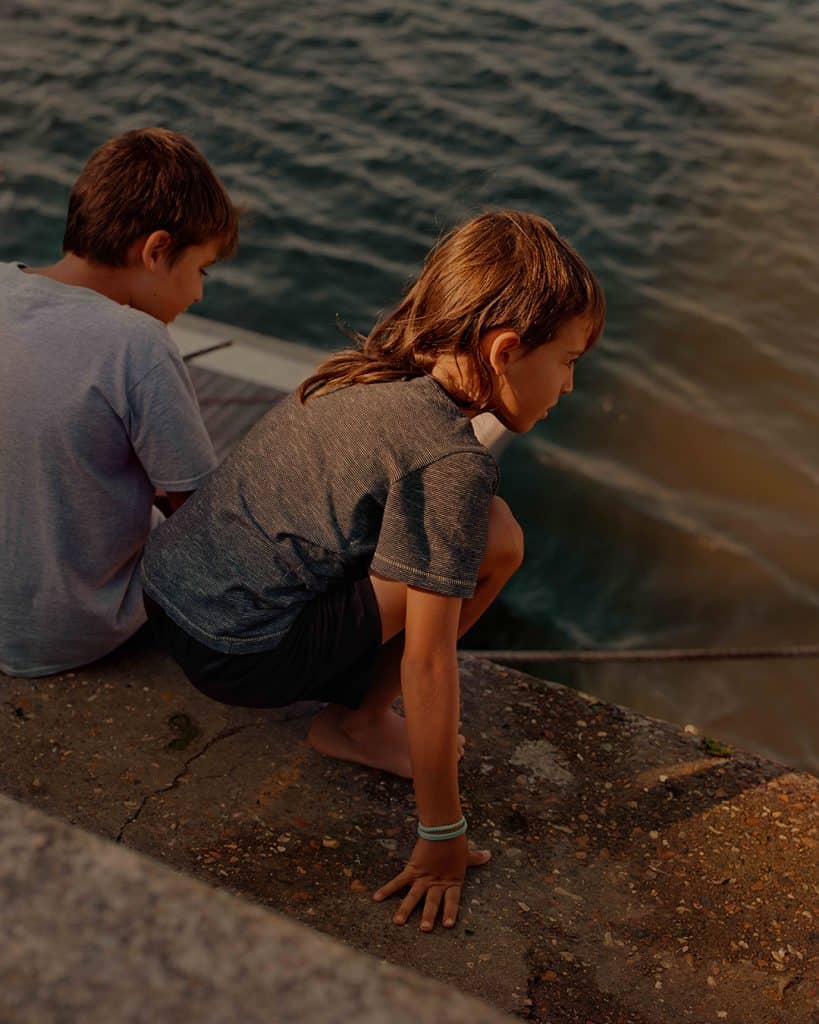 Thomas Duffield explores the evolving roles within family connections by presenting a series of intimate self-portraits shot with his grandfather in his ongoing project 'Just Couldn't Get The Shoes to Fit'.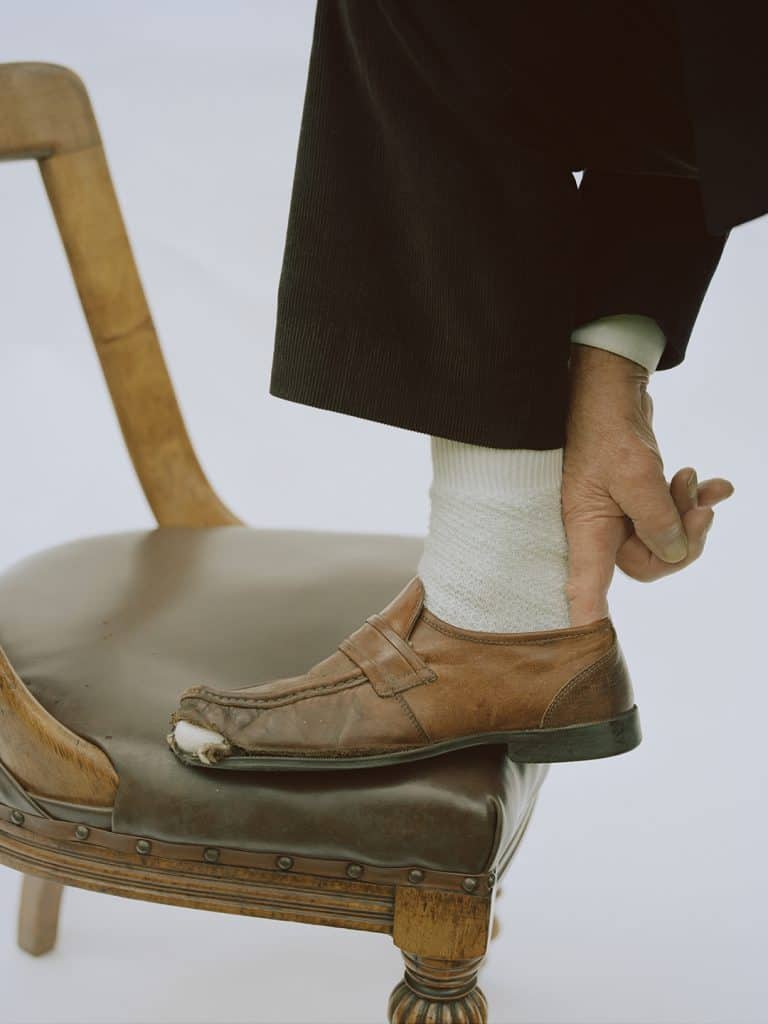 "Early this year, my grandad came down the stairs with a lively step. Looped around his finger a heavy wooden coat hanger swings, hanging from it, one of his old coats. We both try it on, testing the fit. I button his jacket up as he lifts his chin and shuffles his neck into the collar. In a playful process, we begin to dress up in his old clothes. Switching jackets and hats, we record this performative exchange through self-portraiture.
As he has grown older, so have I, And now our responsibility of care towards each other continues to shift and evolve. My grandad was a prominent father figure in the early life of my sister and I. We still look up to him as a strong guardian, however, for the first time he has shown us a vulnerable side. Now, he asks me to button up his shirt for him & open jars of pickled beetroot. It is through these changes I begin to recognise my own insecurities as I grow into adult life, take on new responsibility, and question my place as a young man in this world. Positioning ourselves in front of the camera, situates us as subjects in a position of a certain vulnerability. Subject to an unreturnable gaze, my grandfather and I become the observed. Although interestingly, the process of making the photographs ourselves incites a paradox where we have taken co-ownership of our representation, reconciled with our vulnerability, and presented it to an audience of viewers on our own terms."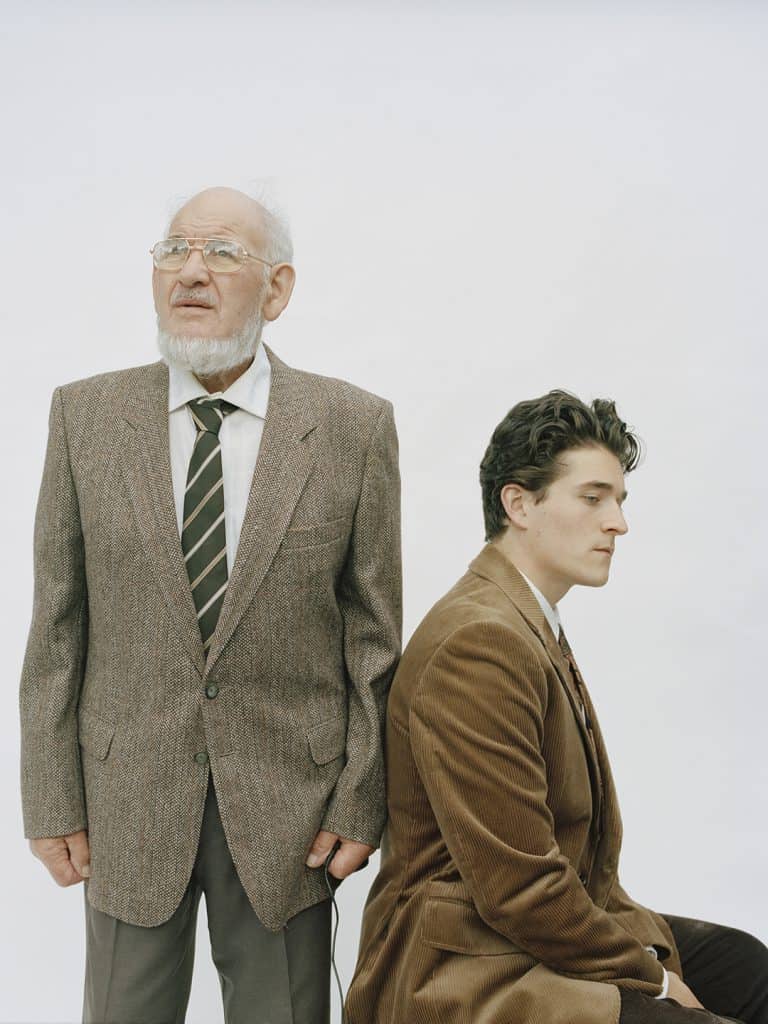 Erik Norrud has chosen to display his moving diptychs on the challenges of psychiatric institutions and mental health patients spread around Norway.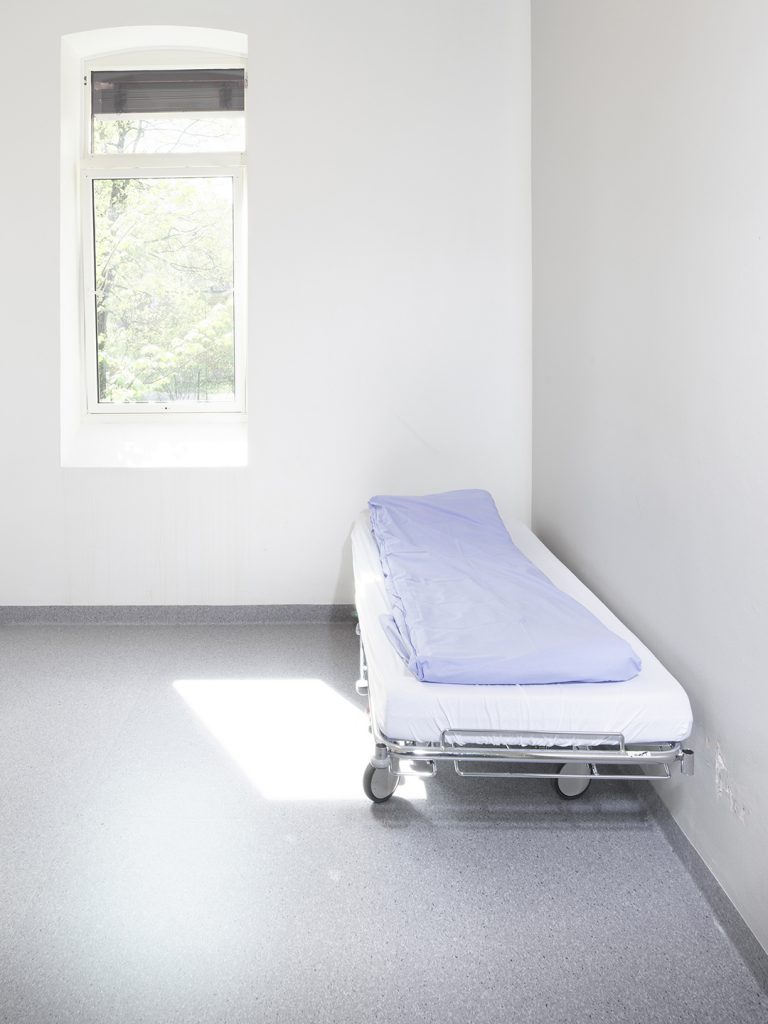 'The Confined' challenges the idea of the people you don't ever think you meet. They sit beside you on the tube, go to the same parties and could be your coworker. These people have all been part of the mental healthcare system and have all been sectioned, put in belts. This is their story, their experience, in their words. The rooms, beds and places pictured are the actual locations of where the sectioning took place.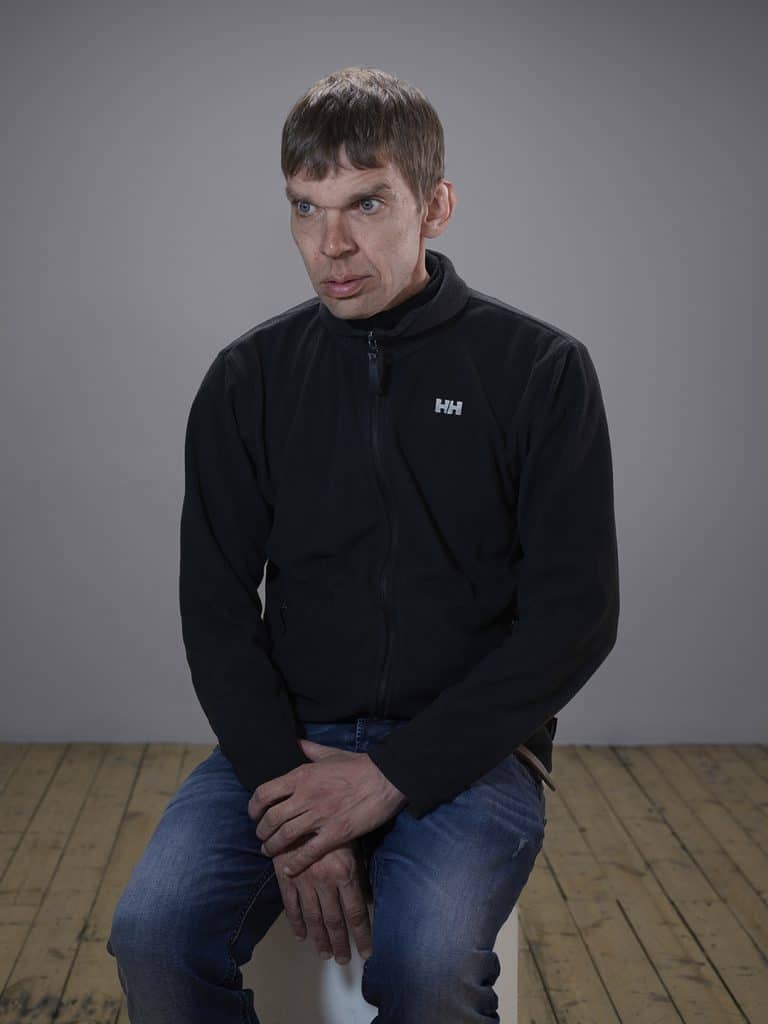 The exhibition runs from November 7th – 27th with the opening night on Thursday 14th. Join us at theprintspace Gallery from 7:30 pm for a cold beer, meet the artists and celebrate these incredible series with us.
Click the button below to RSVP for free! We'll see you then!