"Collecting is a wonderful illness. It is the most beautiful illness. It is completely incurable, you can never stop collecting." I like the idea of being able to build a personal art collection from contemporary image makers to make sense of the world through someone else's work.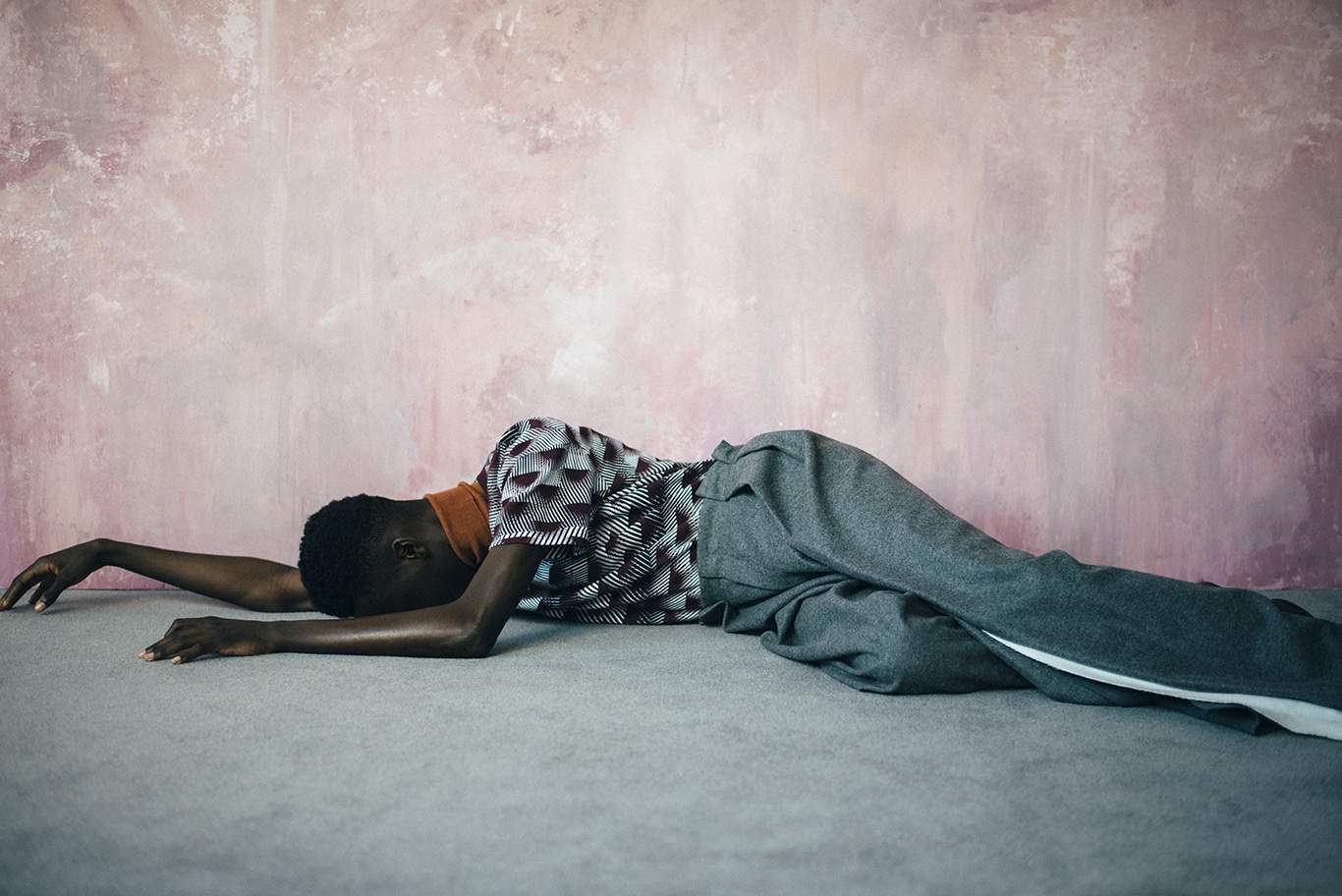 To follow what was an incredible open call and exhibition, we'll be featuring some of the Decade artists to discuss their work, approach, and all things print-swap! Next up is photographic artist, Michelle Marshall. 5 of Michelle's beautiful prints are available to swap on print-swap now!
I was born and bred in Lyon, and came to the UK to study photography under the creative lead of influential practitioners such as John X Berger, John Blakemore and Richard Sadler at the University of Derby. I now live and work in London as a freelance photographer.
My work revolves around portraiture with assignments ranging from commercial, fashion editorials to backstage photography and private commissions. My work has been personally selected and critiqued by Nick Knight as part of the Photography Mastered with Nick Knight mentoring programme in 2015, which he has described as "modern and courageous with a beautiful sensitivity to light".  My photo credits include i-D, Vice, Boys by Girls, Volt, Vogue Italia, Nataal, Red Milk, U-MAG and King Kong magazines amongst others.  I favour the candid over the contrived, and mostly work with natural light.  Taking pictures affords me the opportunity to satisfy an urge to reveal, remember, relate, exchange, project onto and inherently exercise a degree of continued introspection.
My work in print-swap is taken from a few projects. Quiet Ostentation is fashion series reminiscing on the great masters such as Johann Vermeer. The Silent Genius series set out to 'capture' the quintessence of a young man, an 'artist', 'recluse', 'dreamer', 'genius', 'bum'….  An awkward character, shy with innate brilliance at his craft. Body Politics Body Politics is a commission for Vogue Italia, a take on classical body proportions.  The series is an almost carnal depiction of female attributes that are so naturally flawless and which were once perceived in Greek/Roman Antiquity as part of the ideal/perfect body shape.
Want one of Michelle's prints in your collection?  They are all available on print-swap along with hundreds more!