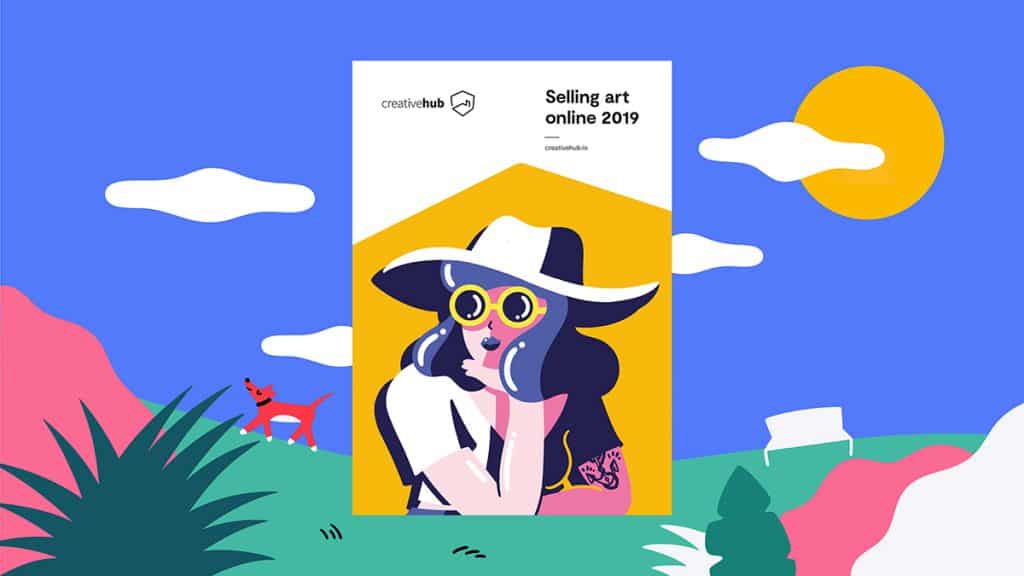 Back with our second edition, creativehub is excited to announce the release of Selling Art Online 2019! With new chapters and fresh case studies, this free book can get you set up to successfully sell your art online in just one day!
Fresh out of Uni, illustrator George Townley announced his first print sale which went on to gain around 300K views with his second print release going on to get 20 sales a day. How? Reddit! In his case study, George tells us the secrets for using Reddit to promote print sales as a relatively unknown artist.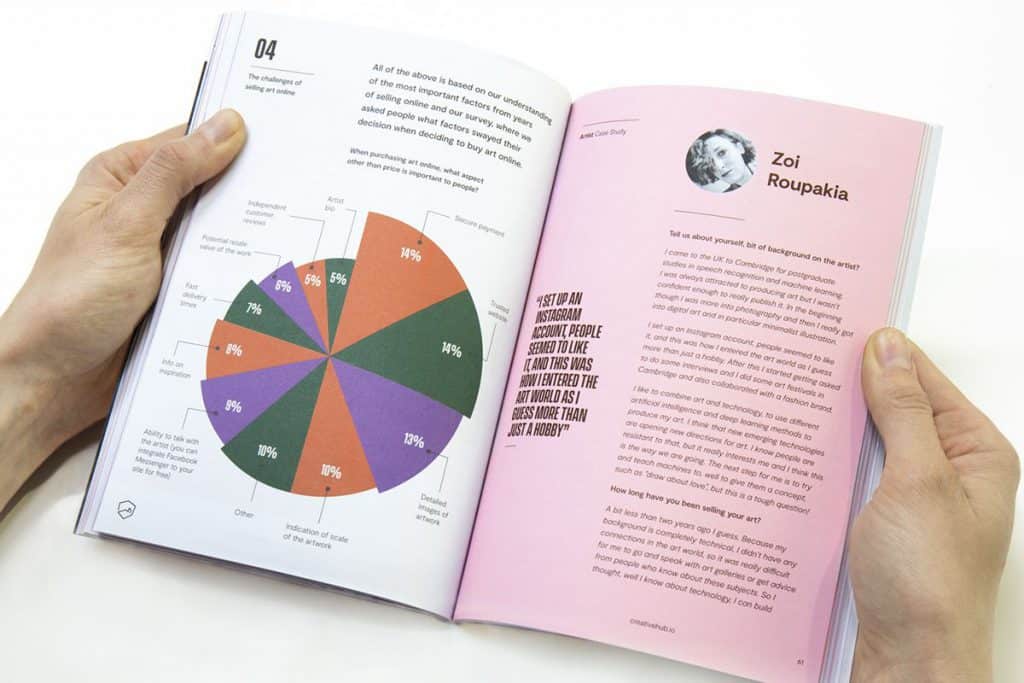 Zoi Roupakia, a PhD graduate in Machine Learning tells the story of how she went from having no connections in the art world (coming from a completely technical background), to selling prints to an art consultant company who provide art for big hotels internationally in just two years! Expect tips on Facebook advertising and how to use social media to build customer loyalty.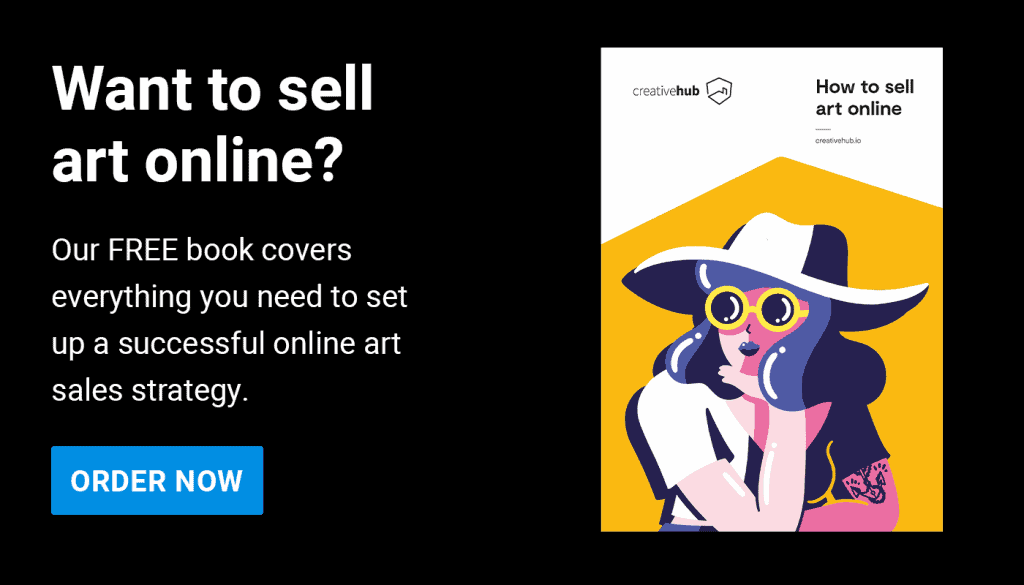 Kate Mothes, founder of Young Space shares her wisdom on all things Instagram, and how artists can use this as a marketing tool to create traffic online. The trick? Nope, not necessarily a large following, but genuine engagement with other users. We follow this up with an entire chapter on the subject which includes advice on effective content and successful post suggestions.
With another 3 case studies and 8 chapters, Selling Art Online 2019 gives you everything you need to get set up in just one day. OK yep, it's a slightly long one, but hey, it will be 100% worth it when you are making sales.
Here's how:

– Read book: 4 hours
– Select the images you want to sell: 2 hours
– Create and set up Hub and Shopify accounts: 2 hours
– Modify Shopify store template: 4  hours
Once this is done, the real fun of getting your brand and work out there can begin! The trick to it all is not to overthink things and instead learn as you go, and the best place to start is with our book.
Collect your FREE copy at our London print studio or get it online today for just the shipping cost.