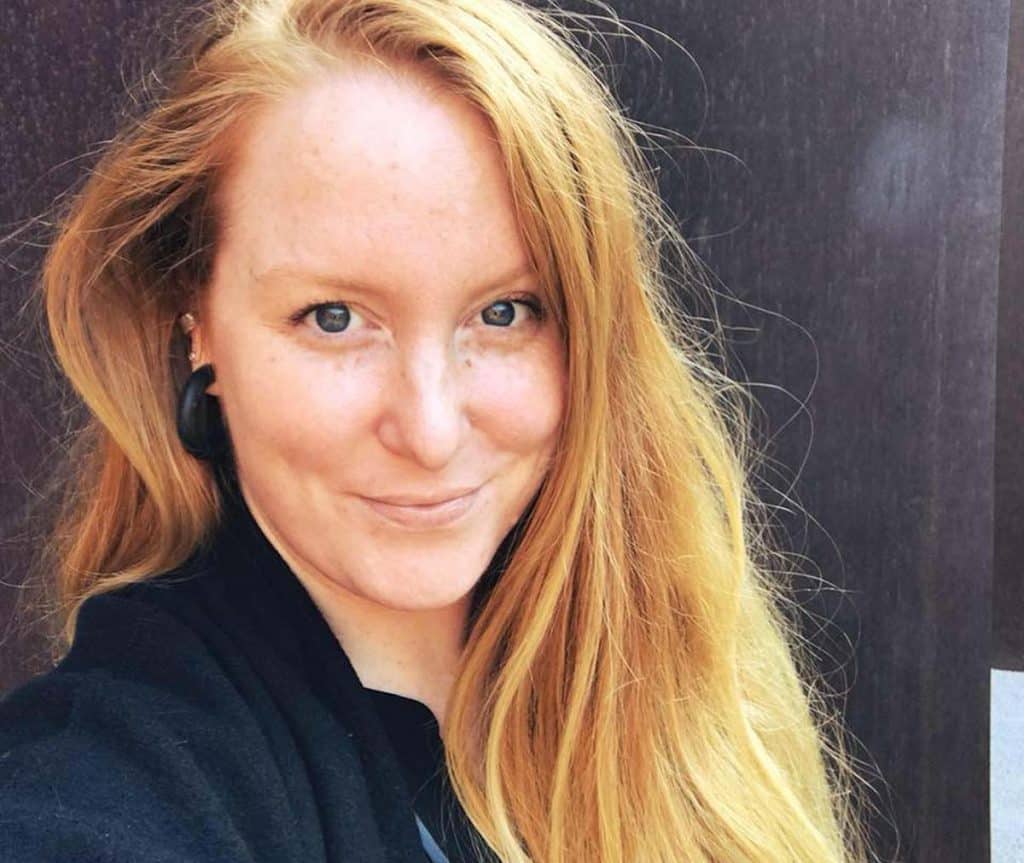 Tell us about Young Space, how did this come about?
Young Space started out as a blog and was initially a way for me to write and process my responses to artwork I was seeing, whilst I was doing my Masters. A common thread of uncertainty ran through everything, in particular the pressure to "find success" and find it early, and I was interested about where these pressures were coming from.
A pivotal point was where I went to Chicago to check the major modern and contemporary art fair. I shared some work on Instagram that I really liked, and almost immediately the posts started to get traction, and the account grew. I was hooked on Instagram instantly as a tool to find art and it's still fundamentally central to how I do what I do.
The blog turned into a submission-based interview platform, still emphasising early-career and emerging artists. And as time goes on, I've just been playing with the idea of what it means to be a curator.
Why should artists be using Instagram?
For artists, Instagram is a level playing field because the platform is the same format for everyone, so theoretically it has the same potential for views and engagement for individuals as for institutions or public figures. Sometimes it leads to direct sales when someone sees something and messages you to say, "I want that!" Other times it leads to opportunities for exhibitions, finding out about other artist's shows, or a place to get some good old fashioned visual stimuli.
For artists who are serious about getting their work seen, Instagram is an important medium. But just because you make an account, it doesn't mean people will find you. It's something that you have to really dedicate some time to developing, and really making the most of the "social" aspect of it.
Is Instagram really a 'tool' and how should artists be using it?
Instagram is a marketing tool that happens to be a social media platform. They're not mutually exclusive, but while "social media platform" describes what it is, "marketing tool" is one way to use it. The key for artists is balance: too much marketing or "branding" and it feels like an advertisement, void of personality—void of the artist. Not enough "branding" and someone who visits your account looking for your work and can't find it will just look elsewhere.
The speed at which we view and move on social media means first impressions are everything. The way I see it, artists are not businesses. Or, at least they aren't unless they say they are, and usually you can pick out the artists who approach their practice this way. This works well for some, but that's obviously one niche, and it doesn't make sense for everyone.
"You need to think about who you want to reach? By extension, what are you trying to accomplish?"
As an artist, you need to think about who you want to reach? By extension, what are you trying to accomplish? This will determine how you present your work on social media. But also it's important to remember that being social is what actually connects the dots.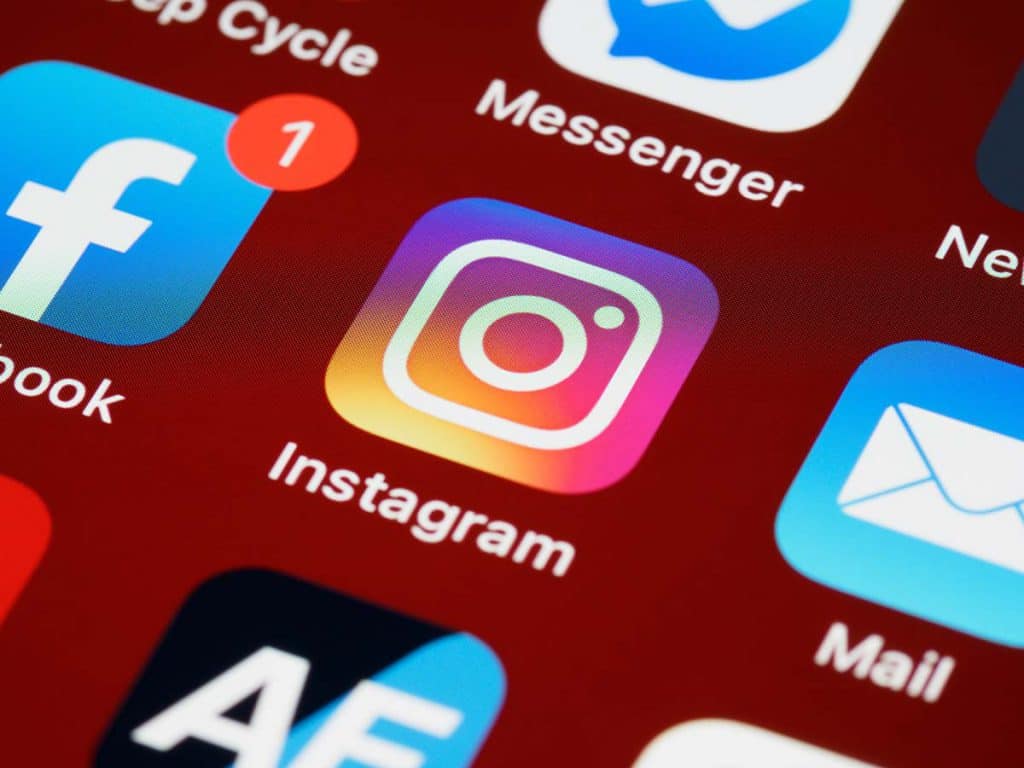 What 5 tips can you give for creating engagement?
Engagement is more than just the number of likes. Likes are a big marker with social media but when it comes to community, it has to be more than that. It's that interaction and participation part that leads to real opportunity— if not right away, then potentially down the line. Just like networking in real life, interacting on social media is a way of being in touch and letting others know what you're about, learning about what they're doing, and from this good and unexpected things can happen.
(1) Comment on posts you genuinely like, don't just leave a heart-eyes emoji on everything. Comment with actual words, using emojis for emphasis. The more thoughtful the comment, the more likely it is that that person will notice or respond. This goes the same for when anyone comments on your posts: comment back!
(2) Send the occasional Direct Message but don't spam. But if you have something really nice to say, think of it like sending an email with a really nice compliment. It can get conversations started.
(3) Share posts with others, especially if it's just for the heck of it and you're in a position to do someone a favour by showing their work or an idea to someone else. Everyone will appreciate the gesture, and it shows you are not just there to put up a bunch of images and never participate.
(4) Be real—be a person. In your own posts, express challenges you had while making a work, or acknowledge how messy your studio is, or show a picture of your 3yo's marker drawing on your painting, or your dog… this encourages others to engage with your posts on a more personal level, and in turn, encourages the same back.
(5) Stories! Posting Stories (the ones that last 24 hours and then disappear) are a way to share funny or in-the-moment experiences without posting them "permanently" to your account gallery/feed. Reply to others' stories and encourage them to do the same with yours. It's a way to "get to know" the person behind the Instagram account if you choose to use it this way.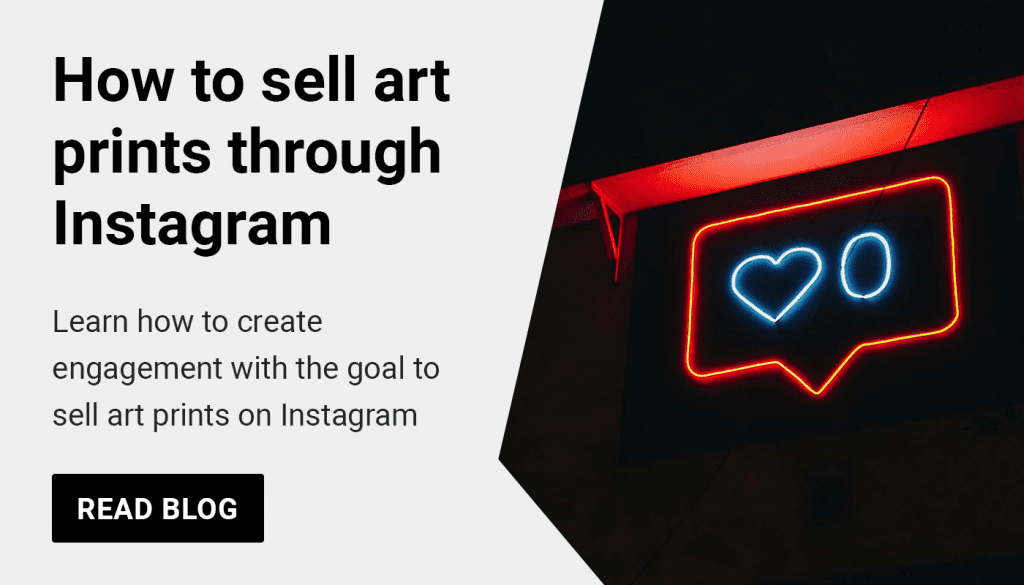 What key tips can you give for organically building a following?
An organically cultivated following is essential for engagement and generating real opportunities. Try not to get too hung up on what the numbers say, it's more about the quality of the interaction you can achieve.
Firstly, be social. If you don't interact with others, they won't interact with you. Leaving meaningful comments, sharing other artists' work or images from exhibitions you visit (and tagging those people in the post for credit!) are all ways to attract people who may also be interested in those things too.
"Follower numbers don't matter – the engagement and the meaning behind the work you're sharing is what matters"
Secondly, images you share don't have to look like they're out of an Architectural Digest magazine spread, they just need to clearly express what you're doing and give a good impression of your practice or of you as an artist and your ideas. By focusing on sharing what you think best expresses what you do, an organic following is more likely because this comes across to them.
Lastly, be consistent. Post a couple times a week or every day if you want, but the more consistent you are about it, the more likely it will be that people will land on your account and will continue to engage with you once they have followed you.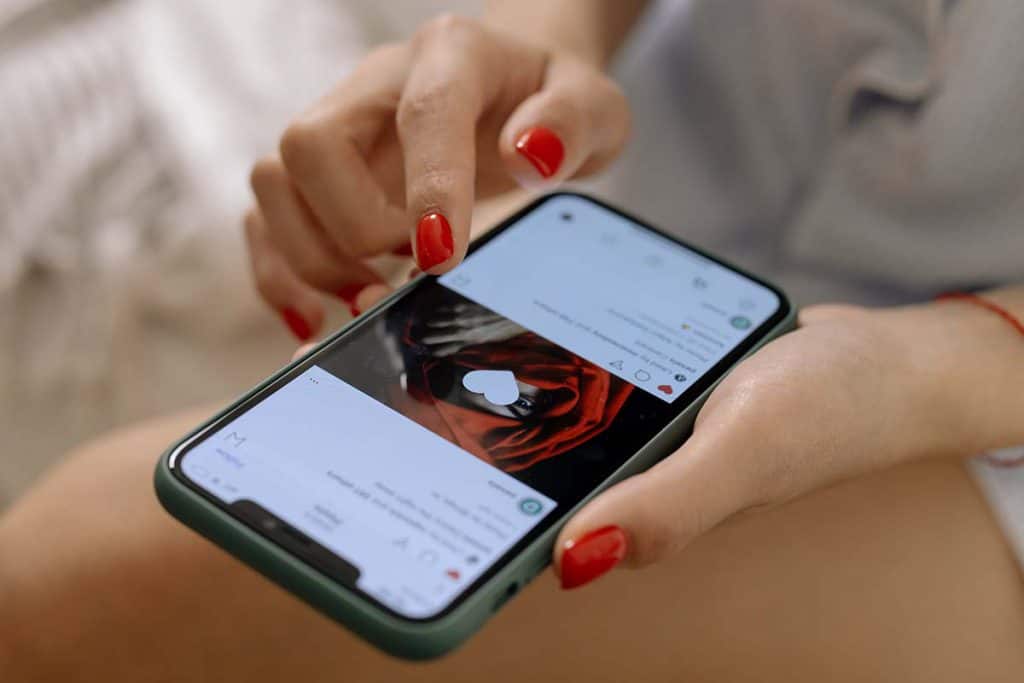 Who should you be following and how does this affect engagement?
It's important to focus on like minded artists, publications and galleries, but as you continue to use the platform you should broaden this out. The key
is still that there is some connection. An illustrator, for example, could begin by following like minded artists and publications but publications could branch out to include DIY zines or the Simon and Schuster design department. They could cross over into craft territory especially if their work crosses over into products like stationery or other print materials, from this they could connect with shops, galleries or designers who might license their work.
Every artist will find a different path through Instagram that connects their work either directly to others who do very similar things, or tangentially, through like-minded aesthetics.
How should artists manage their expectations?
It's important to remember that there's no magical equation for success. Go into it with an open mind, and follow the responses you get, rather than trying to fit yourself in where maybe you won't get the best or most response. When you put your work out for the public to experience in an art show, for example, you have no control over their responses. Social media is the same – let the response help to guide the direction you take.
Also it's incredibly important to remember that social media, or Instagram specifically, is a facilitator, a vehicle— however you want to look at it, but it's not the purpose. Don't make art for Instagram, and don't get sucked into the black hole (and it's really tempting, believe me) to start making work that you think will attract more followers. Follower numbers don't matter – the engagement and the meaning behind the work you're sharing is what matters. So it can be a tool to connecting your work to people who will appreciate it, but it shouldn't become the end game. The end game is getting your work where it needs to go.
If you could give artists one piece of advice what would it be?
Follow your work, let it take you places. This isn't always easy to grasp, but deep down you know when you're trying to take it places it doesn't want to go. The work should be the central focus all the time, regardless of whether
it's getting you followers on Instagram or making sales–or not. It's worth remembering that a lot of the most popular content on Instagram is often far from the best or most interesting. The work itself will always speak louder than any number of likes that a 2" x 2" image gets on Instagram. I always tell myself, if Instagram were to disappear tomorrow, is what I'm doing relevant, meaningful, or useful? If the answer is yes, how can it be better? If the answer is no, then it's time to reflect on what I'm doing and why.
A big thank you to Kate Mothes, founder of Young Space for this interview which was part of our free book: How to sell art online