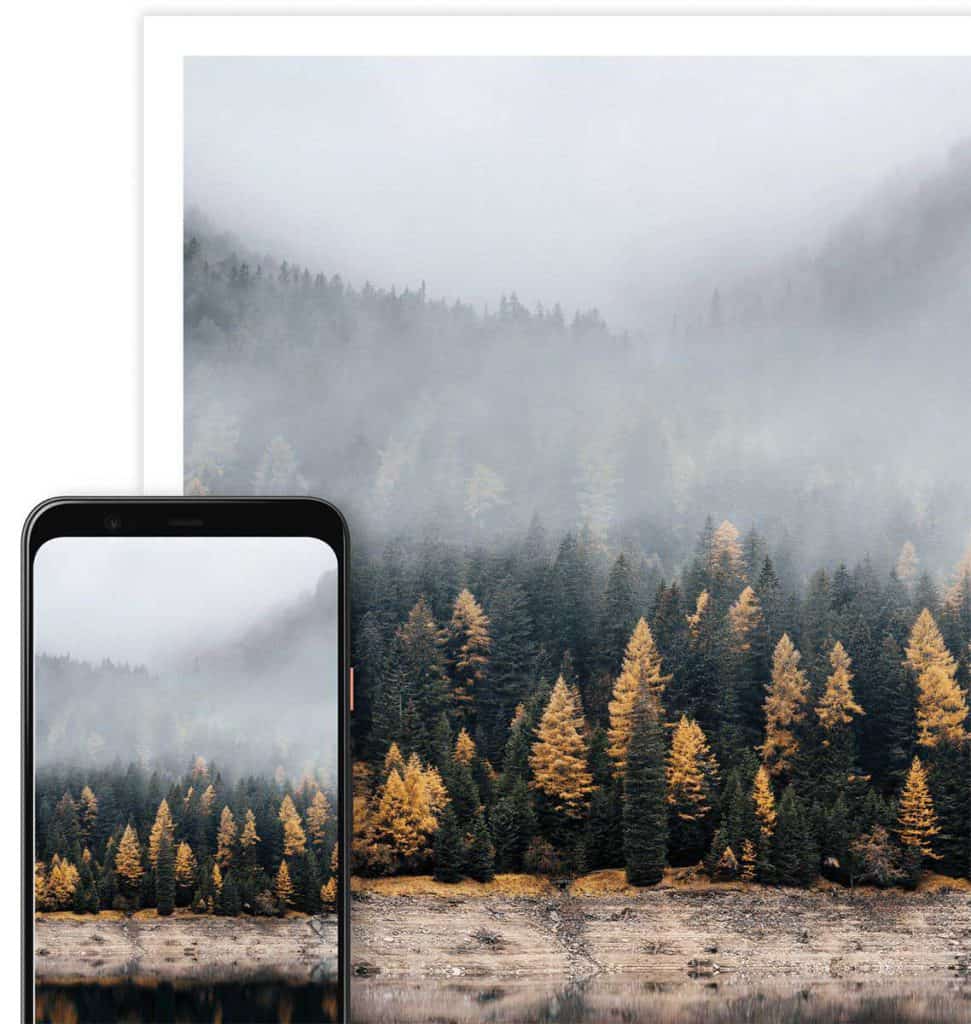 It's no secret, smartphone cameras are getting really good! In fact we hear you can now make great art prints from your phone's photos up to sizes of  20" x 24" without any loss of quality and detail!
At theprintspace we understand just how important those fine details are when making prints, so we put the latest smartphones to the test to check they meet our (high) standards. We printed photos from the iPhone X, 11, 11 Pro, Samsung Galaxy S10, Google Pixel 3, 4 and Huawei P20…We were blown away with the results. You absolutely can print up to 20"x24"!
In fact, we were so pleased with the results that we have built into the new creativehub a simple and quick to use mobile ordering system so you can print your best phone shots in just a few clicks directly from your phones images!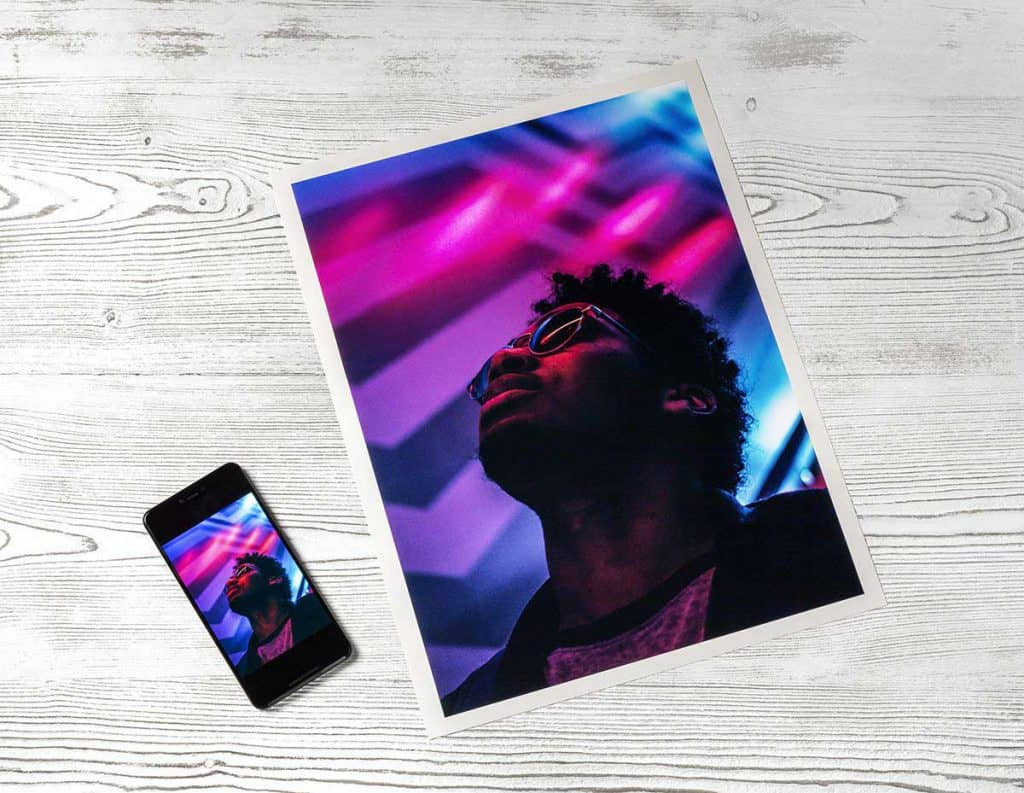 It couldn't be easier; you just need to go to creativehub on your phone's browser and follow the simple steps, perfect whilst on the move. Then we'll guide you through the process with a handy visualizer so you get a feel for how the print will look on your wall before you buy. You'll be done in a few taps! We also offer Apple Pay and Google Pay, so you don't even need to reach for your pocket to grab your card details. All of this using just the one finger!
The best part is it's the same pro quality. When you order from your phones photos, you'll get the same gallery quality print you expect from theprintspace. Better yet, our print prices and postage costs are very reasonable, and we ship orders in 24 hours. When you see the stunning quality of the print you'll be blown away by the value!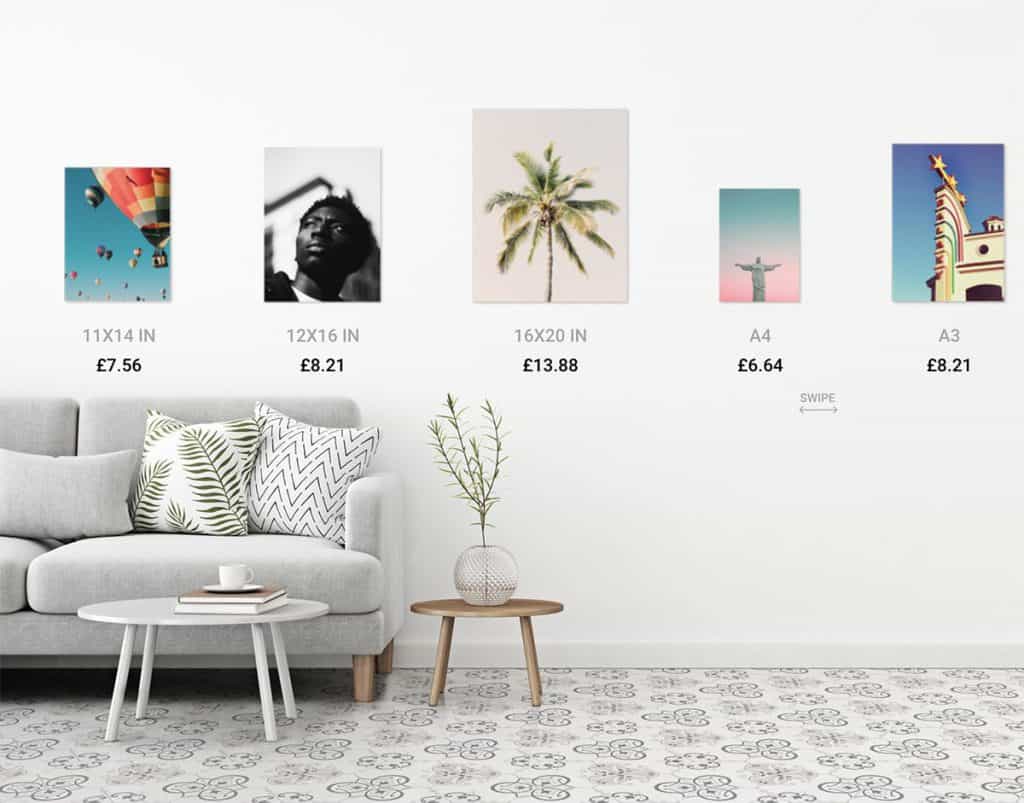 Finally, just as a quick pre-christmas tip: Art prints make lovely gifts! You can get 20 A5 size museum quality prints for just £75! That's the family's gifts sorted for under £100.
Turn your phone shots into art today!