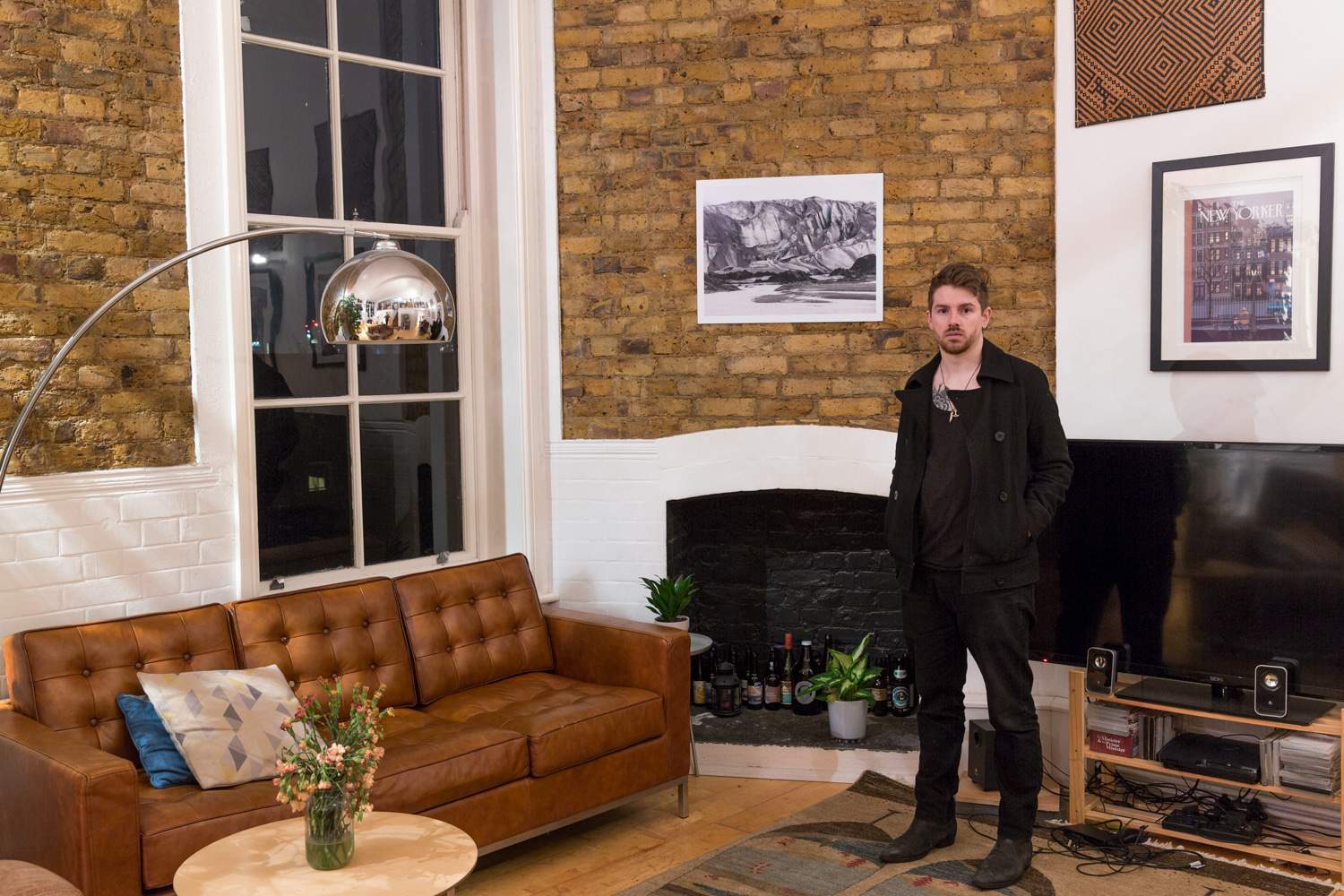 Get swapping your work on print-swap for your chance to be part of our 10 year anniversary show. 48 Hours until submissions close!
In the lead up to show, we've been out talking with members of our print-swap community. Next up, Benjamin Murphy, who is photographed above at home with his new print!
Please tell us a little about yourself.
I'm a 29 year old artist and writer, originally hailing from Yorkshire but now living in London. I suppose I'm best known for creating monochromatic figurative line drawings with electrical tape.
What interested and drew you to taking part in print-swap?
There's a great list of artists who I would have bought works off anyways, but it's nice to be able to trade with them instead.
Have you swapped with many artists/photographers?
Yeah quite a few, hopefully a few more.
As an artist what are your thoughts on swapping work with  your creative community?
I think it's great, I don't do it a load, but I've recently got some great paintings from Jordy Kerwick, Kevin Perkins, and Tomas Harker.
Who is the artist/photographer of the print we have photographed you with?
Tom Roe. It's a black and white piece, atmospheric, and striking.