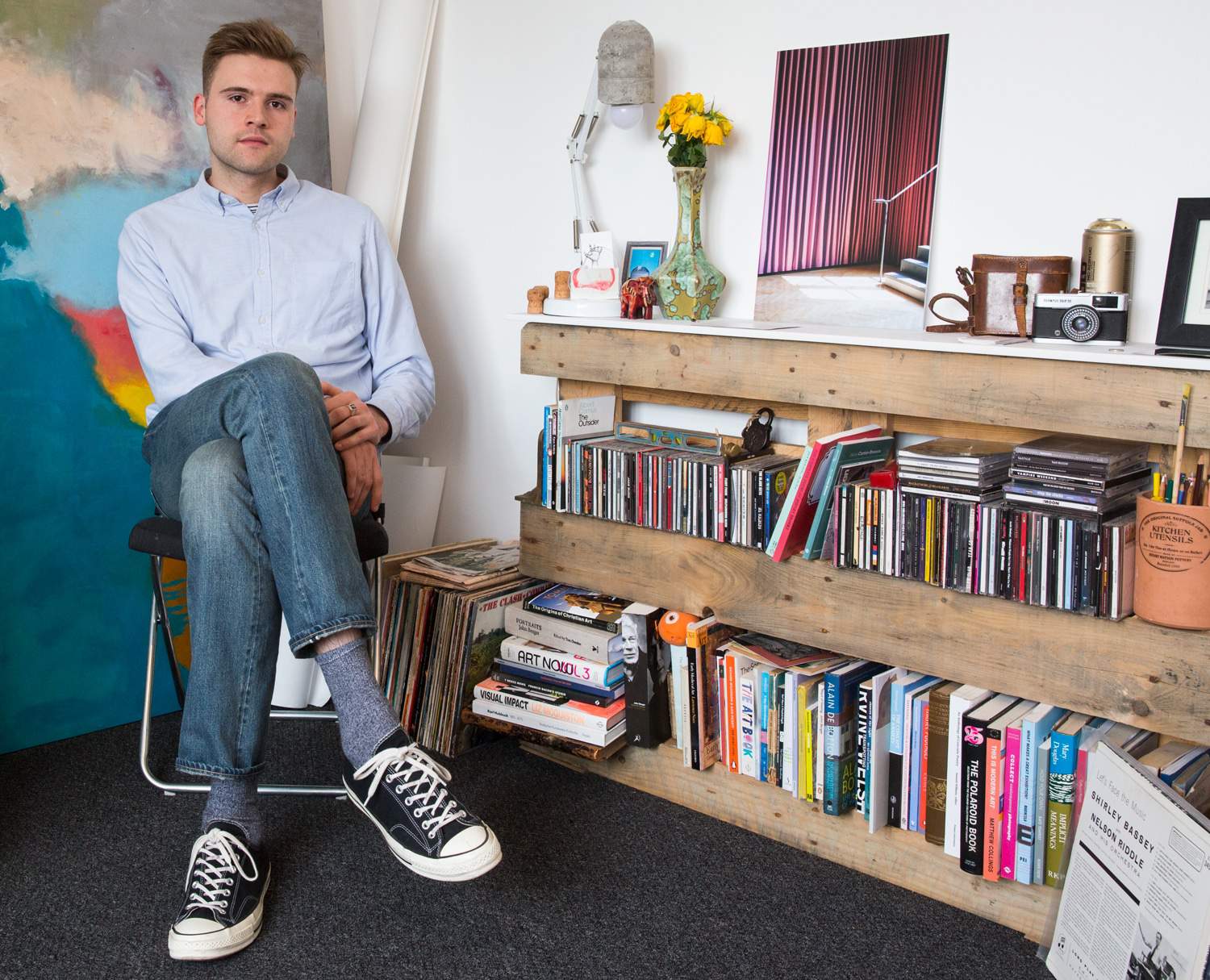 Submissions for our Decade anniversary show have been pouring in, with some great swaps already taking place! The deadline is fast approaching, so for your chance to make the show get swapping your work on print-swap! In the lead up to show, we'd thought it be nice to meet with members of our community to hear what they love about print-swap. First up, Patrick Dowse, who is photographed above in his studio with his brand new print!
Please tell us a little about yourself.
I am a documentary photographer from the North-East of England, currently based in London after studying at London College of Communication.
My documentary work is focused broadly on documenting working class identity in the North-East of England focusing on the ex-mining towns and villages there, focusing on portrait and landscape to tell the story of the industrial machine that was once there and what it left behind.
I originally moved to London to "get away" from the town I grew up in, but since studying and being away from home longer and longer I started to realise what I was missing! I wanted to tell the stories of those that lived around me, document my own back garden if you will.  If you're wondering why I'm based in London then the answer is I don't really know, it seems odd to being creating work about an area 300+ miles away but the distance helps, I think. I can separate myself from my home town and then go back. I will go back home one day.
Have you swapped with many artists/photographers?
Never, when I saw the chance to I jumped at it!
As an photographer what are you thoughts on swapping work with your creative community ?
I believe it's a good practice to swap work with other creatives around you, it helps bring creatives together rather than constantly competing against each other which the creative industry often does. It's not so much about the photographer themselves it becomes about the work, giving work to each other allows people into your mind, your creative process and often invites others in to help.
We are told that it is a tough industry to get into and it is, we are competing against each other which can sometimes create hostility for jobs or work which in a creative industry seems counterproductive. Sharing work can bring creatives closer together, to close the divide some may have and better work together.
Who is the artist photographer of the print we have photographed you with?
I have swapped with Tom Gifford. I thought this was a painting at first glance, but upon looking closer I realised it was a photograph. The simple colour palette in the work, being cut in half almost by the metal hand rail matched with the shadow in the ground. A minimalist's dream! After looking all day at photographs containing people it's nice to see a photograph not showing a single person but a scene created by a person.
Get swapping prints right now and you could be in with a chance of being exhibited at our Decade exhibition at theprintspace to celebrate our 10th anniversary! (Deadline is 16.11.17)