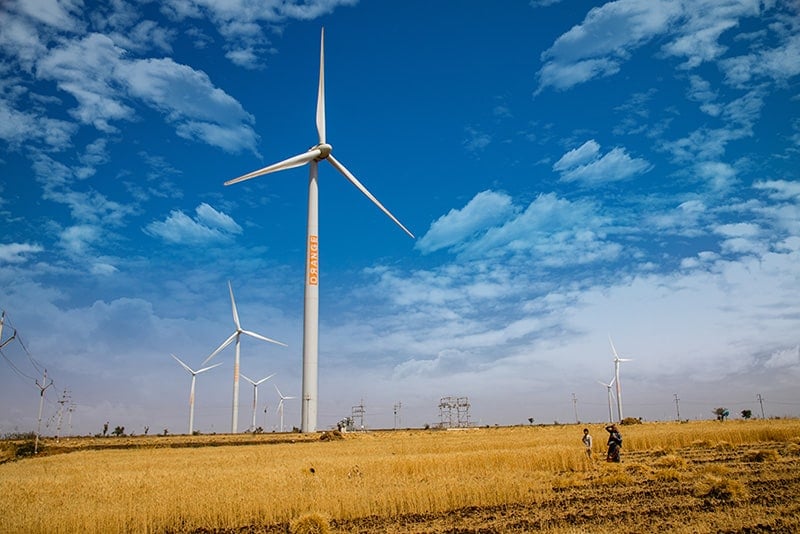 Here at theprintspace, we've provided a carbon neutral art printing service for almost 3 years now – we were the first to offer an end-to-end carbon neutral fine art and photo printing service. 
We've been doing our part to transition to a low-carbon economy by offsetting the parts of our business that we haven't yet been able to reduce or avoid.
The ultimate goal is to be carbon free.
What is carbon neutrality?
What that means in reality is that we minimise our energy usage where possible, using sustainable and renewable energy suppliers, and the remaining, unavoidable carbon emissions are offset.
Read more about our carbon neutral practices here.
What exactly do we offset at theprintspace?
We're end-to-end carbon neutral. We offset whatever we're responsible for, and that includes our products delivered customers by courier, the energy used by our clients using creativehub, all the administration energy used in our company, and company staff's travel to work.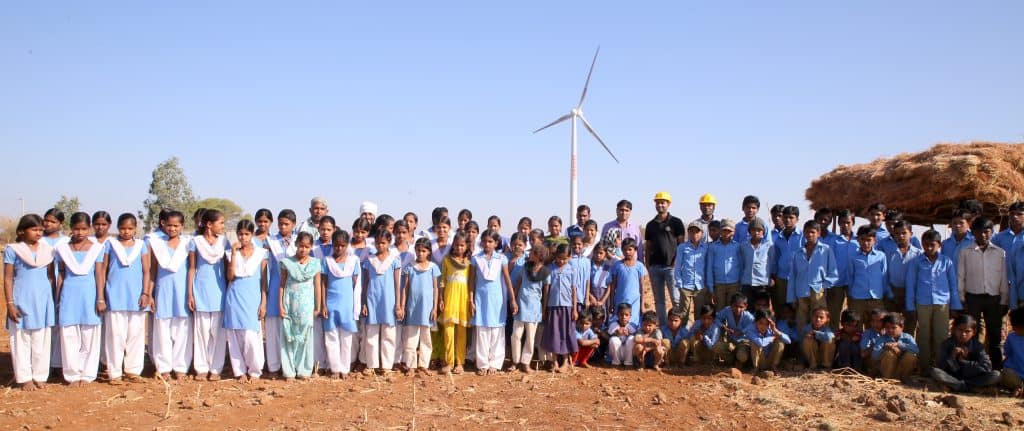 100.5 MW Wind Power Project in Madhya Pradesh, India
We'd like to tell you about the projects we've invested in. We use the Gold Standard, as recommended by Friends of the Earth, Greenpeace and WWF UK, to offset our emissions. The Gold Standard's projects work towards achieving the UN's Sustainable Development Goals. Our policy, according to recommendations by Greenpeace, is to invest in renewable energy projects over forestry-based carbon offsetting projects.
Madhya Pradesh, also known as the "heart of India" for its location in central India, is bordered by Gujarat and Rajasthan, rich in royally-built architecture, and home to several noted Bengal tiger sanctuaries.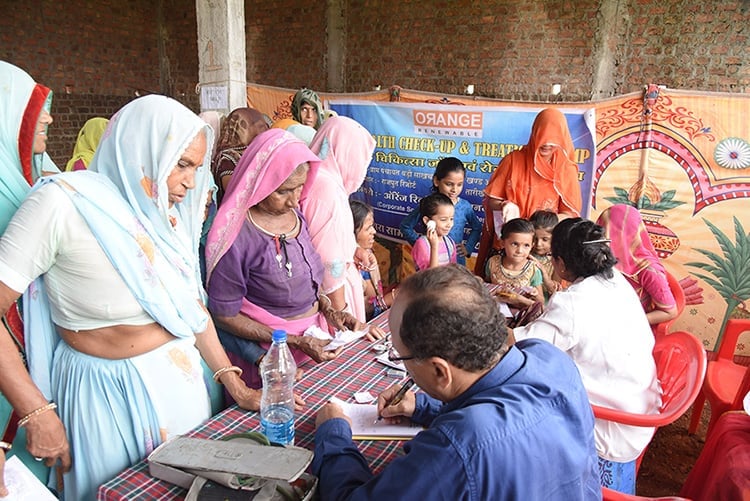 This is where one of the Gold Standard's wind power projects is based, generating clean electricity for the state through harnessing renewable wind energy. The project generates the equivalent energy used to power 42,000 households every year.
The project is also dedicated to improving quality of life in several other areas on top of producing clean energy, including access to clean water, road-building, local employment, and community workshops.
Find out more about the project here.
How you can help
For every user who refers a friend to creativehub, we also fund the protection of 25m² of wild green space via the World Land Trust. So far we have helped protect 120,000 m2 of land!
Learn more about our eco-friendly and sustainable art printing, what renewable projects we have invested in, and more on our Carbon Neutrality homepage.