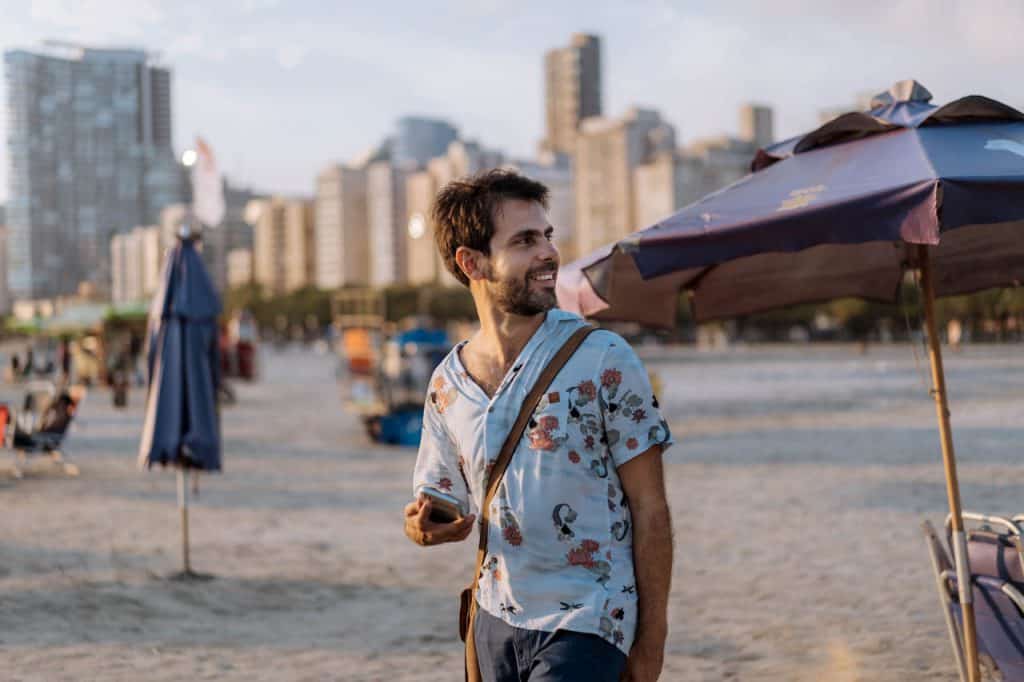 Gustavo Minas works as a journalist and freelance photographer in Brasilia. He started his photographic journey in 2009 and hasn't looked back; "I never get bored if I have my camera on me, and photography has been my way of knowing myself and the world, and also of connecting with people."
We spoke with Gustavo for our new series, where we feature our favourite new print stores and catch up with the artist to get their tips on running and marketing online art sales.
Let's start with your why. What are your motivations, philosophies or reasons for doing what you do?
There are many things I love in street photography. First, it takes me to a meditative state of mind, in which I tend to forget my own life and preoccupations. Second, it's a way of getting to know the world around me a bit better. Also, I don't get paid for doing street photography, and for me it's very important to engage in an activity which I do just to enjoy myself.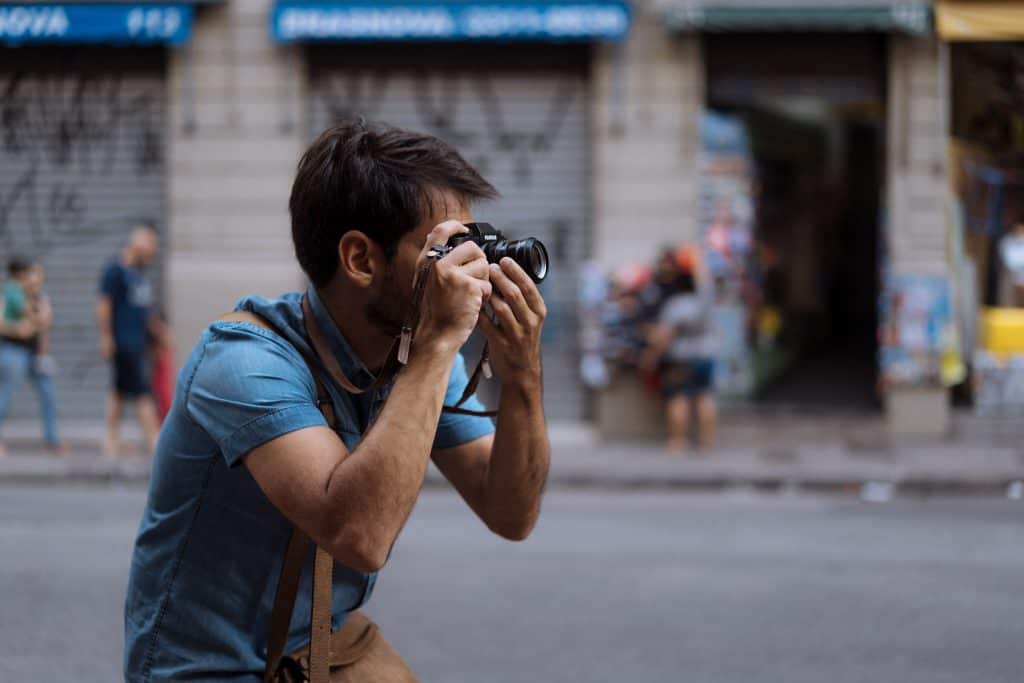 What artworks or project did you launch your store with and why?
I made a selection of 24 prints of some of my favorite works. From my experience, I've learned that people usually go for more abstract images when choosing a print of my work, so I went mostly for graphic, colorful images.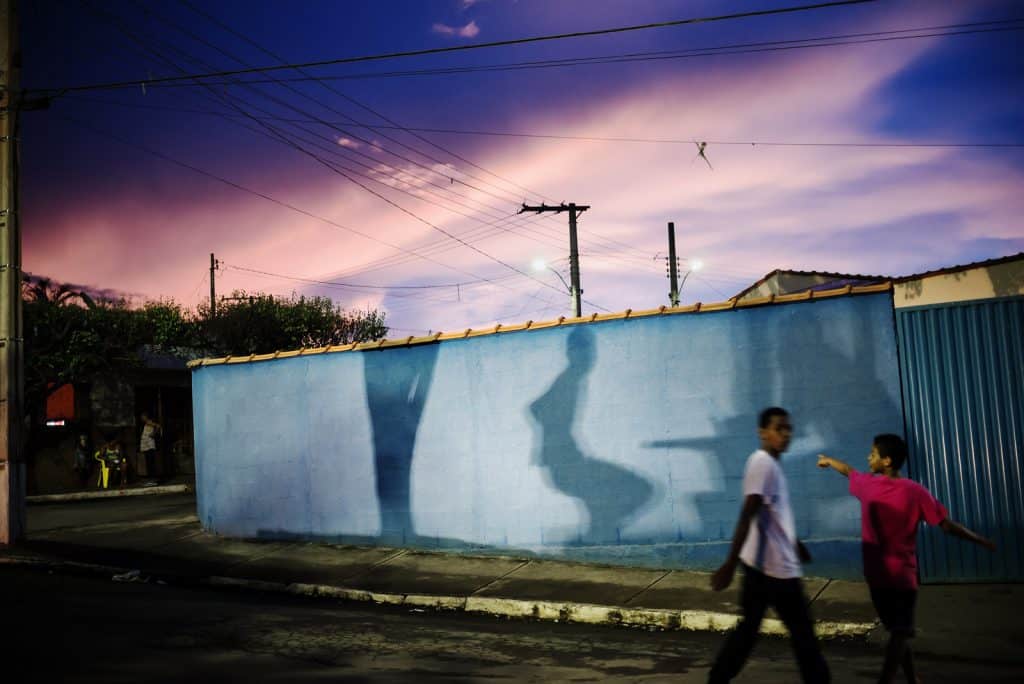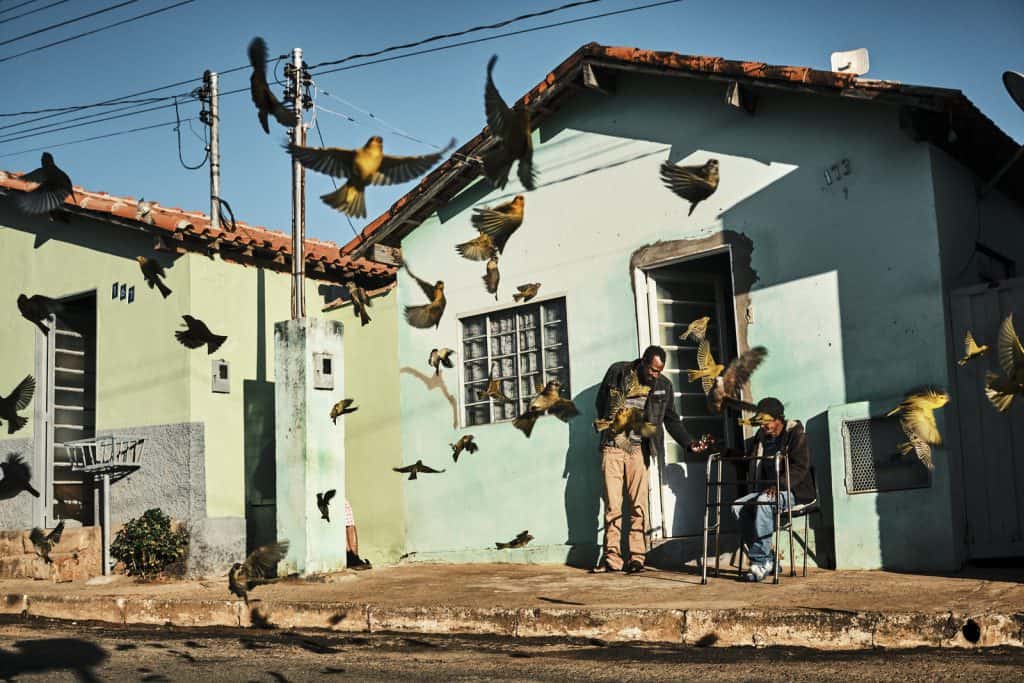 What platform and design template did you choose and why?
I chose Squarespace and use the Talva template. I took a look at some of the template designs and this just looked nice and clean, whilst still giving me some room for customizing it to my personal taste. I like the fact that I can show the images big.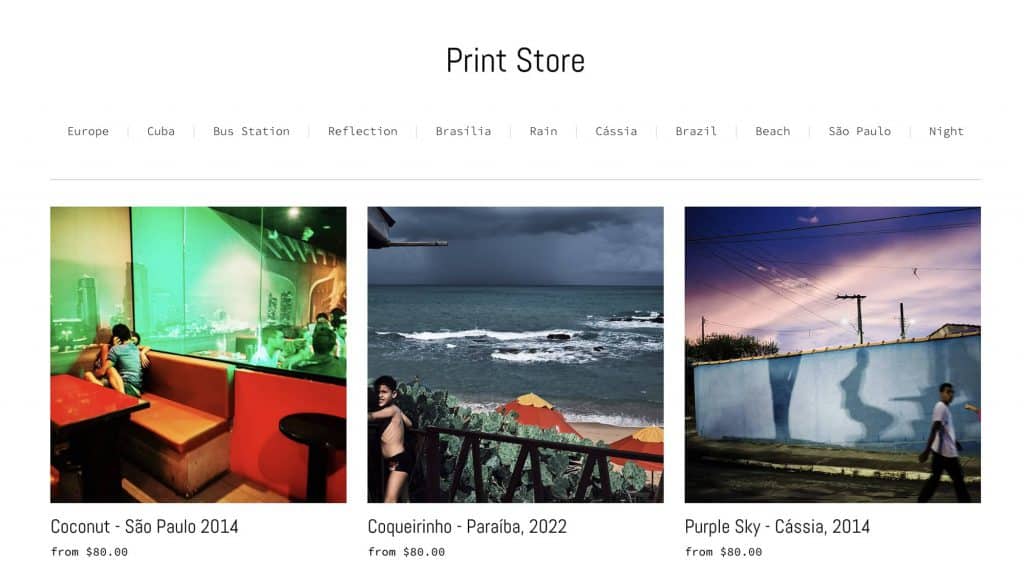 What type of social media content brings you the most engagement?
Ah, Instagram now, definitely, though the delivery rates are falling everyday for everyone, which is a shame. I like Flickr much better, but unfortunately not many people use it anymore.
What's your number 1 marketing tip that's helped you grow?
All I can say is getting your print sales going is hard work, but ultimately rewarding. Also, it helps if your work is consistent!
Thank you Gustavo for your time. You can check out Gustavo's new print store here. Want to set up your own online art store? Follow our 25 step guide below!