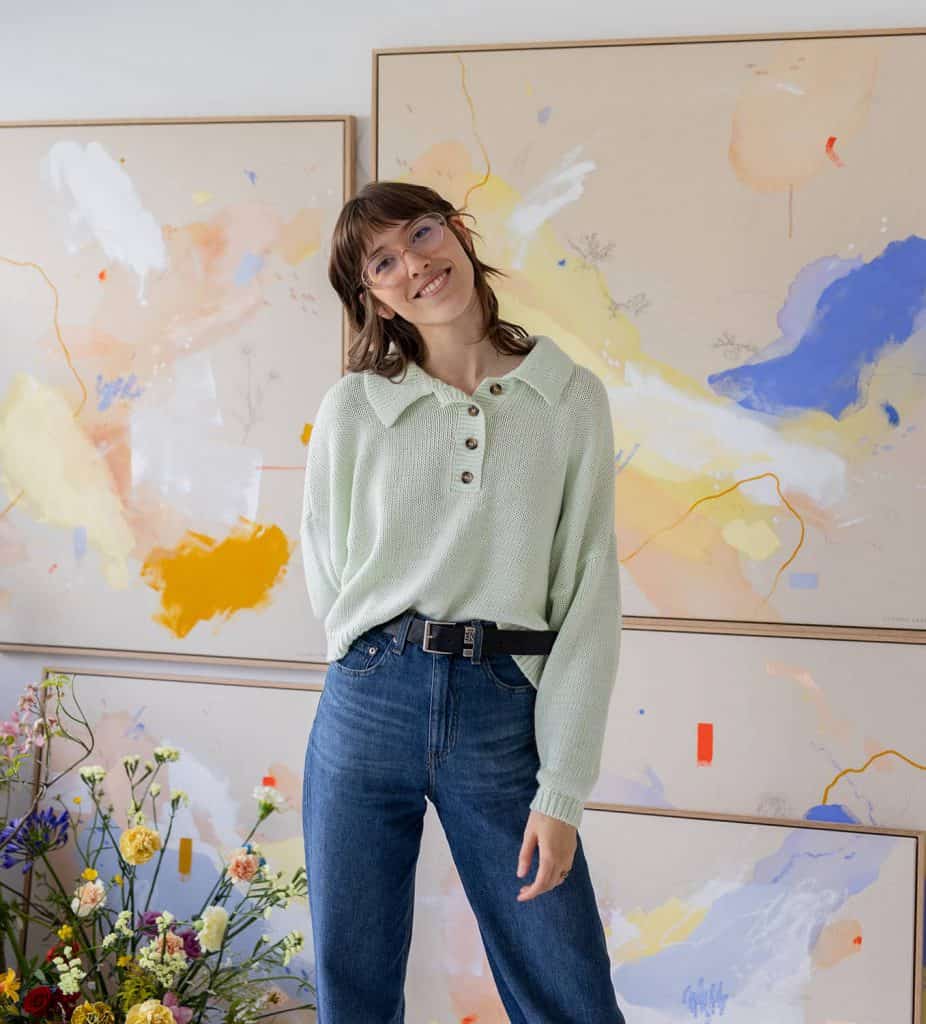 Victoria Park is an abstract multimedia artist living and painting out of her home studio in Langley British Columbia. Her stunning artwork is inspired by the organic beauty found in everyday encounters with nature.
We spoke with Victoria for our new series, where we feature our favourite new print stores and catch up with the artists to get their tips on successfully running and marketing online art sales.
Let's start with your why. What are your motivations, philosophies or reasons for doing what you do?
With the fast pace of everyday life we can miss the beauty that's right in front of us. I see it as my job to be constantly curious of my surroundings, especially in nature, and then extract the beauty I find and emphasise it on canvas in hopes to add beauty into people's everyday lives and revive their curiosity.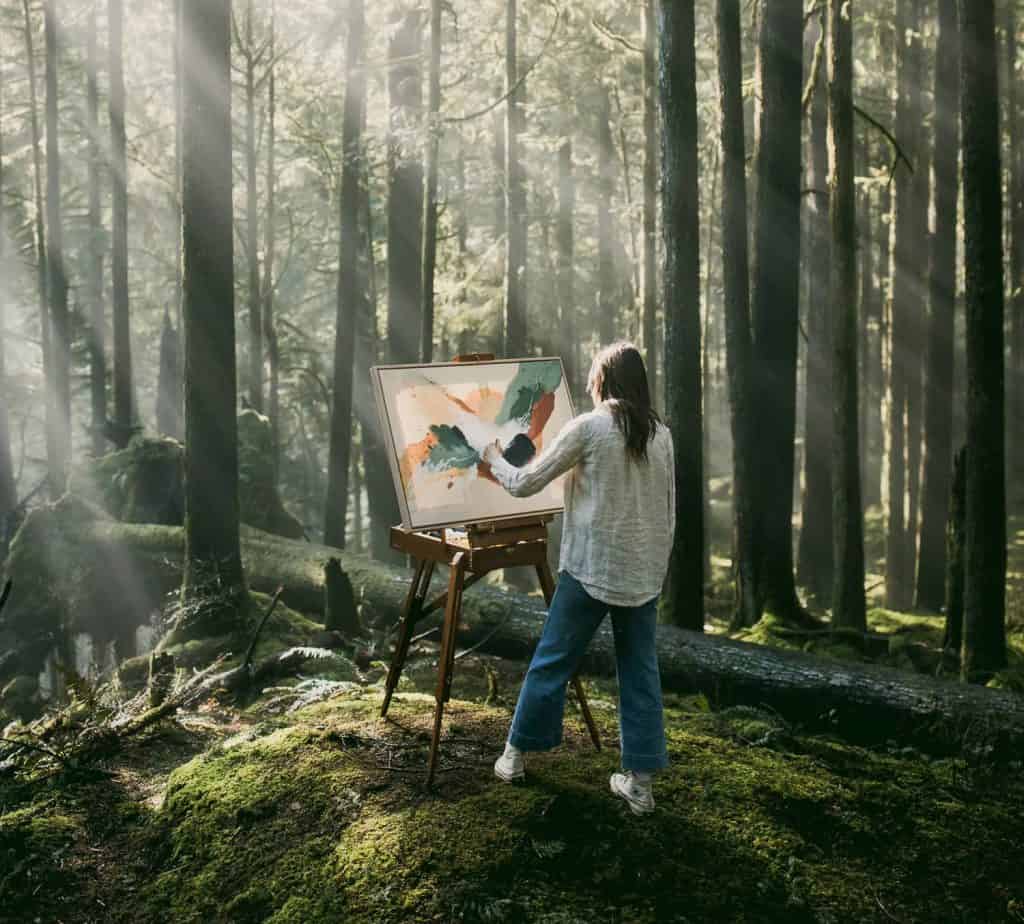 What artworks or project did you launch your store with and why?
I selected 4 prints from my most recent original body of work because I'm passionate about art being inclusive to all my collector rather than just one collector of an original.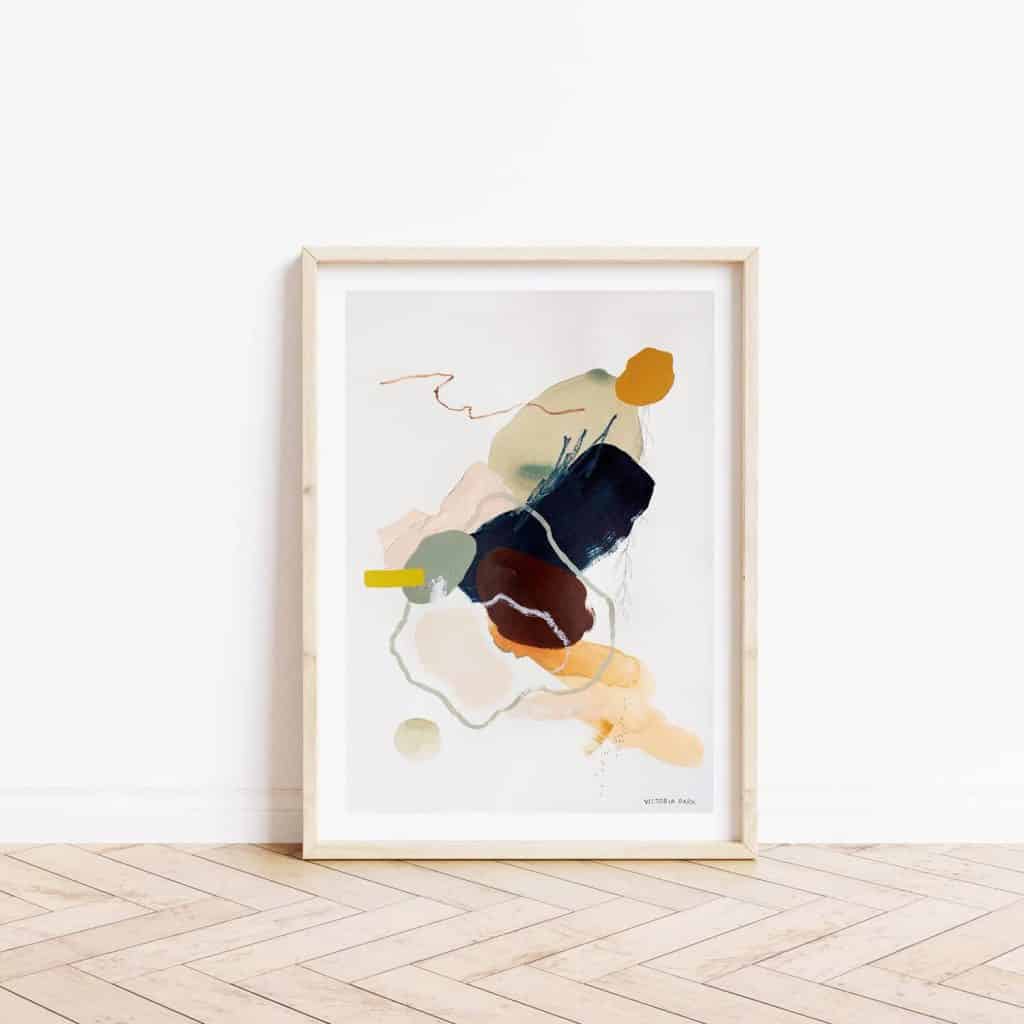 What platform and design template did you choose and why?
I use Shopify and I am using the Dawn template as this template allows for more creative customization on multiple pages.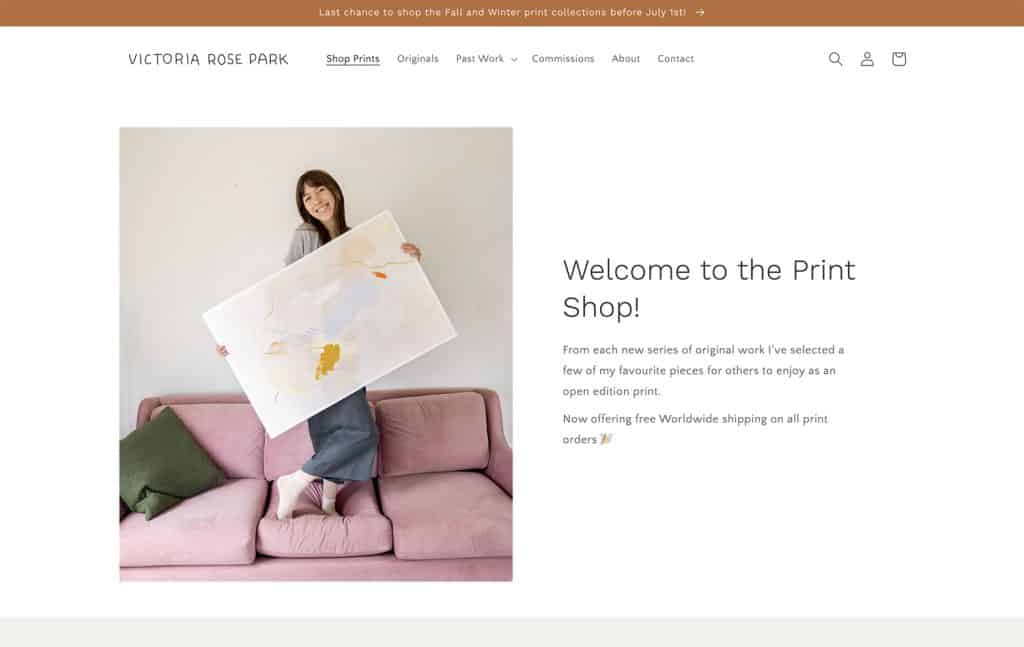 What type of social media content brings you the most engagement?
Video! In terms of platforms, Instagram. Second to that, Pinterest.
What's your number 1 marketing tip that's helped you grow?
Thank you Victoria for sharing your amazing insight. You can check out Victoria's new print store here. Want to set up your own online art store? Follow our 25 step guide below!