We are celebrating creativehub's relaunch! When you refer someone they will get 50% off their first order to the value of £50. To claim the discount, all they have to do is add a referral code at checkout when they place their first order with their new creativehub account.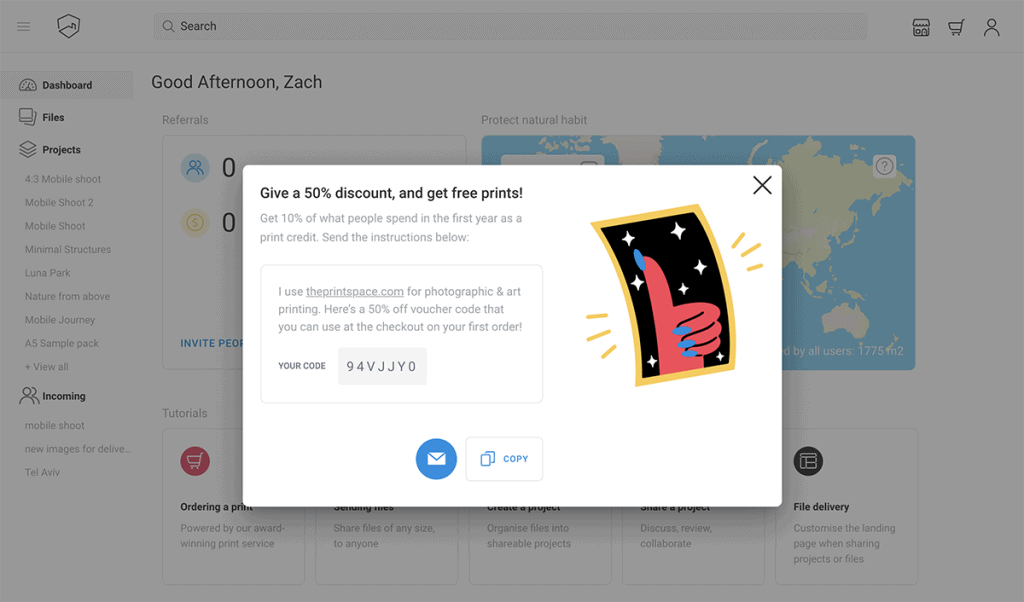 Referring others also brings you benefits. For every new customer you refer (and there is no limit to how many people you can refer) we'll give you 10% of their year's spend back as print credit, added to your account, as they spend! This means you could print for free at theprintspace, depending on how many people you refer and how much they also print.

The way it works is simple; When you log in to your creativehub account (If you don't have one you can create one here. They are free!) you'll find the referral scheme information right on your Dashboard. Just click on Start Now and you'll see your referral code pop up in an overlay. All you need to do is hit on Copy Code for it to be copied to your clipboard. Now you can send it to your friends or colleagues via email, social media, text! Our system is mobile friendly, so login using mobile to also copy the code. In case you need a detailed guide on how to do this, we've got you covered with this article.
The referral scheme is a permanent feature of creativehub. It is worth mentioning that you can only refer users after you have made your first purchase with a debit or a credit card. Also, you can only refer new creativehub users, the discount won't apply to those who have already purchased a print.
There are other great reasons why it's worth referring others to creativehub, as well as for your own use. We have built creativehub for collaboration, and a new feature to help this is the ability to share large files and projects with ease. This is done in a few clicks and does not require the receiver to have an account with us to view the share. Better yet, you can use the Branded File Sharing feature to send out your files with customised branded delivery page for that professional look…just like Wetransfer, but for free!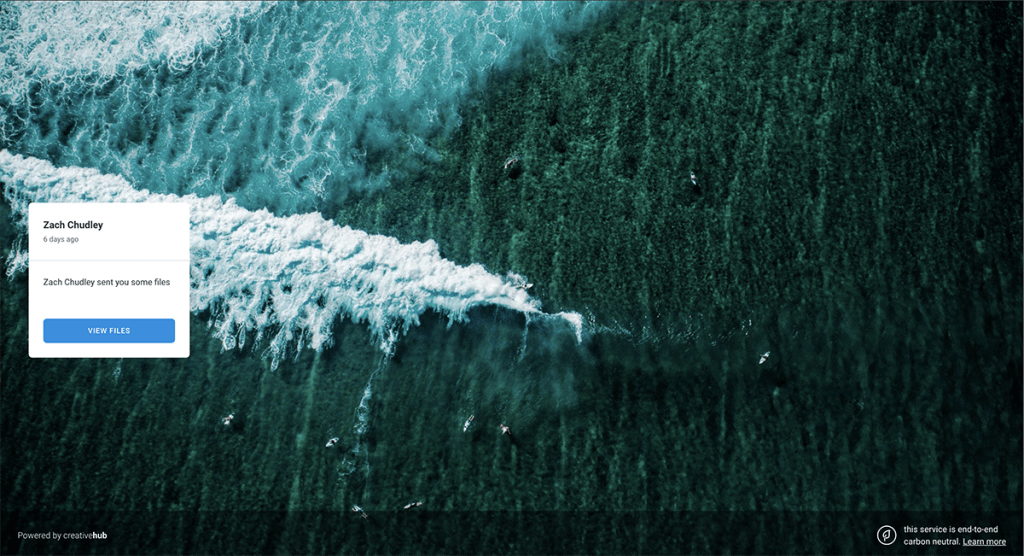 In addition to this, you have access to free unlimited cloud storage. With your account you get 5GB of storage at no charge. Above this you pay £8/TB per month, but whatever you pay comes straight back to you as a print credit, credited to your account, every single month. So if you print with us, our storage is also free!
By the way, creativehub is the only carbon neutral file sharing platform. We offset all our CO2 emissions in every aspect of our business, this includes the carbon cost of sending and receiving files to and from our servers. We have also partnered with the World Land Trust, an organisation that works to preserve natural habitats around the world. For every user that joins creativehub, the World Land Trust can protect an additional 25m2 of natural habitat, every year. It's a win-win!

Try the new creativehub today!