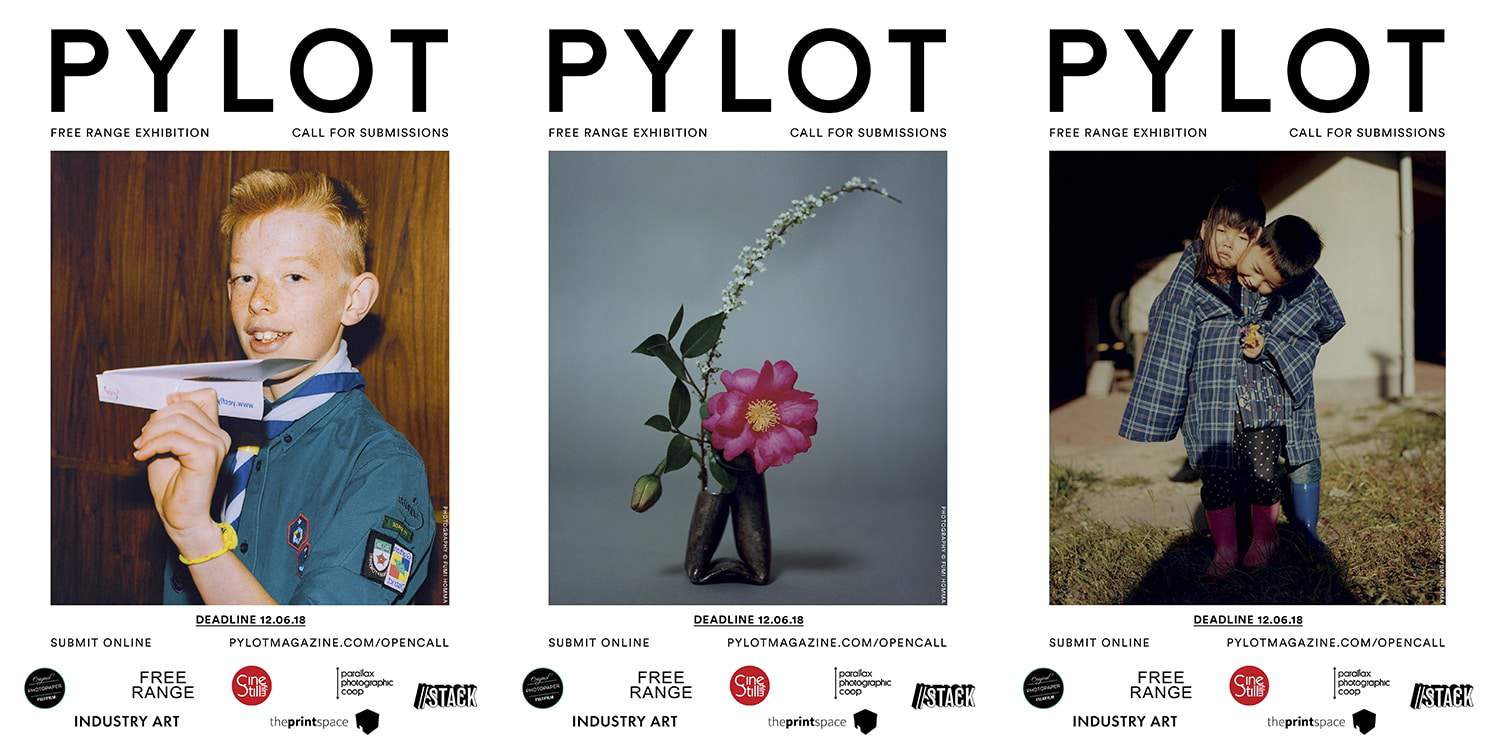 The PYLOT Magazine Open Call is open to all photographers working with analogue, and gives you the chance to be part of an exciting exhibition in the heart of London at Free Range – and it's completely free to enter!
PYLOT's open call follows the theme of their most recent release, "The Autonomy Issue". Photographers should submit bodies of work that are based on decisions that we make in life – are we guided by the signals and cues that surround us, or are we autonomous in our decision-making?
The top submissions will be chosen to take part in a group exhibition at Free Range between 21st-25th June, with over 5000 expected visitors over the course of the five days. Three photographers will be awarded 1st, 2nd and 3rd prizes. The top three photographers will also have their portfolios reviewed by Marco Santucci, founder of Industry Art, one of London's leading creative agencies.
Entries will have the chance to be selected for a group exhibition printed on Fujifilm paper, printed by theprintspace. Prizes from CineStill Fim, Stack, Parallax Photographic Coop, Industry Art, and PYLOT, are also up for grabs.
The successful submissions will be judged by Marco Santucci, Cheryl Newman, and Max Barnett and Patricia Villirillo from PYLOT Magazine.
Competition Guidelines:
The theme is "Autonomy" – consider literal and figurative interpretations of this

Analogue images only – digital scanning of negatives is permitted

No beauty retouching (no removing spots/blemishes, no whitening teeth or brightening eyes, no slimming of figures/changing of body types)

Dust, scratch and colour edits are allowed

Please submit a minimum of five images, We will select between 1-10 of the successful photographers

Consider the narrative and coherence of the work you are submitting (if submitting a series)

If you are submitting a selection of images from different bodies of work, please specify this

Colour editing should be refined and consistent
Submission guidelines:
Sign up/login to creativehub

Upload your images for submission (Each image must be in a .png, .tiff or .jpg format, at 300dpi and no more than 50mb)

After uploading your files, navigate to the 'Images' tab, select your images (by clicking them) and click 'Share' at the bottom of the page.
Select the PYLOT OPEN CALL from the 'suggested shares' list.
Complete 'Project name' and 'Description'.

Check the 'download' checkbox in the 'Additional Permissions' section. (This is for the judging process and printing of the final exhibition if you are selected.)

Click 'Share Now'
For full Submission instructions click here