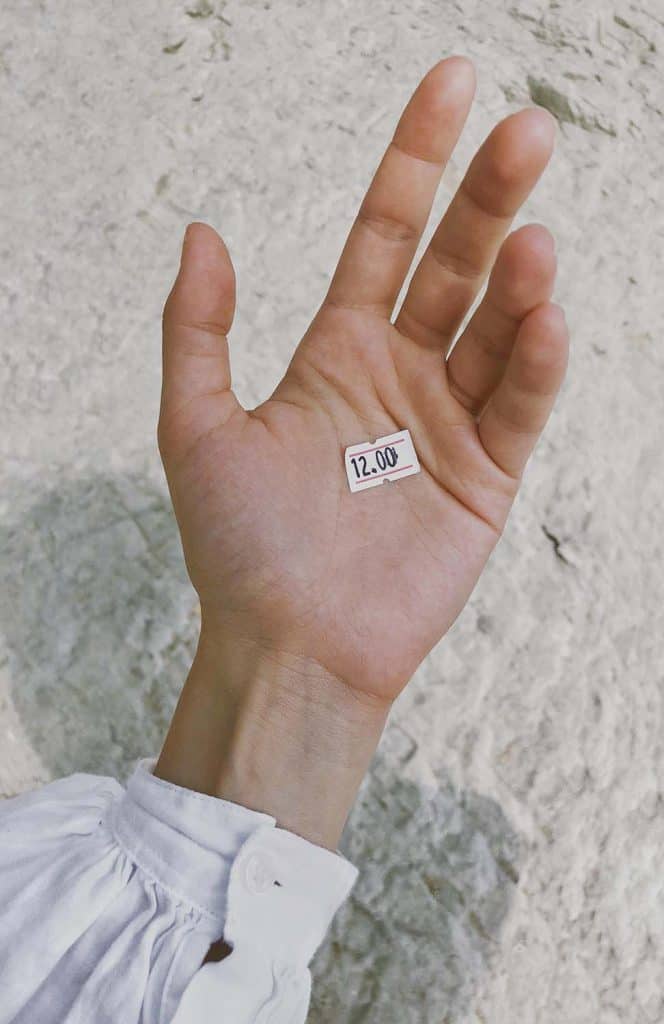 Art remains a highly discretionary purchase, based on subjective opinions and taste. This means it's difficult to give hard & fast advice when it comes to how one should price their art. However, there are common factors which can affect value. We're going to talk you through the main five factors; demand, process, size, limited editions and investment value.
The points that we will discuss are based on achievements we have seen from various artists who print and sell their work with us, through our 11 year history of working in the art world and our research and surveys of the public and their buying habits. Please keep in mind this guide only relates to our experience in online sales of art prints (not originals), and we appreciate and understand that everyone will have their own perspectives and experience on the subject.
What stage of your art career are you in?
For the purpose of this article we have broken down our advice about pricing into 4 career stages; Starting out, Rising star, established and investment.
If you and your art have a large following, then the demand for your work will be greater. For example, we would say that to be a "rising star", your art will have been featured on art blogs or in art magazines numerous times, and you will have had at least one solo exhibition or more. To be "established", would mean to have achieved this type of exposure over at least a five year period, and you may have won awards or other industry accolades/recognition. If you have not had any media coverage or solo shows, then it is our opinion that from the buyer's perspective you are in the category of "starting out".
How long does it take you to create your artwork?
The time taken to produce the work is a factor on perceived value, which includes the time, effort and thought that has gone into the concept, as well as the crafting of the artwork itself. This point is a bit subjective from the buyer's perspective. In the same way with limited editions, this point is only valid if the work is already in demand.
What size is the work you are producing?
The bigger the print the more people will be prepared to pay and the more it will cost you to reproduce, this should all be taken into account when considering the price for your online prints. Our on-demand fine art printing service will allow you to keep these reproduction costs to an absolute minimum, but as the size goes up, we advise increasing your prices accordingly. For more help on sizing your art prints and to discover how theprintspace allows you to effectively size your work click here.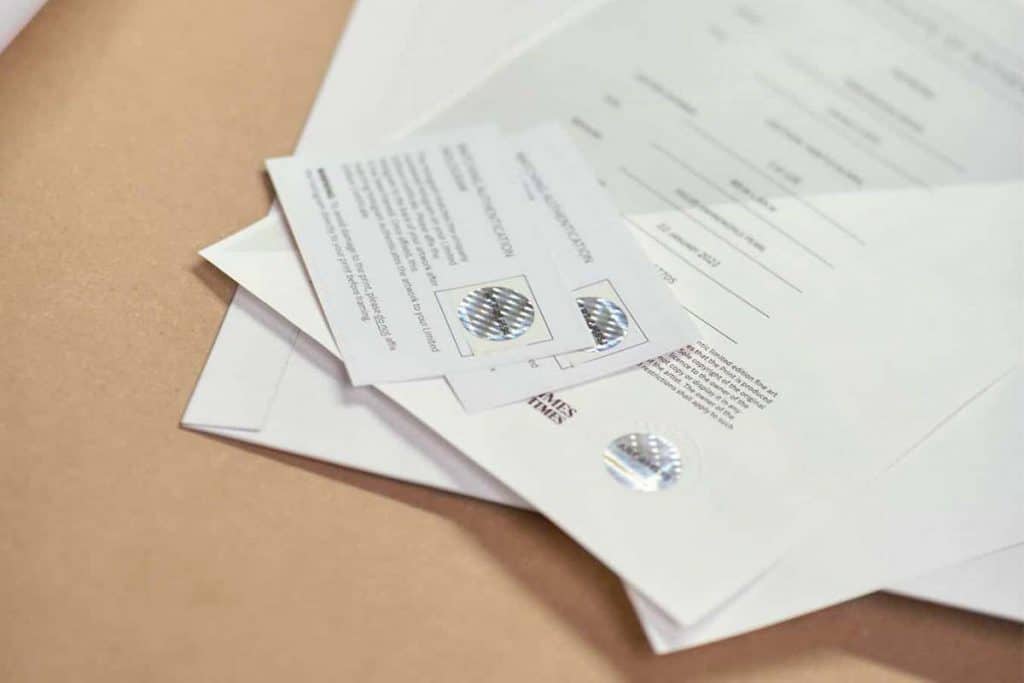 Is the work a limited edition and how many editions are there?
Limited editions mean limited availability and this tends to equal value, particularly for work that is in demand. The number of prints in an edition is crucial, for example a limited edition of 20 will be more valuable than a limited edition of 100. You can set limited edition numbers using theprintspace, if you do we advise you to upload a signature for the certificate that will be sent with the artwork. You can read more about what limited edition personalisation's we have coming in 2022 here.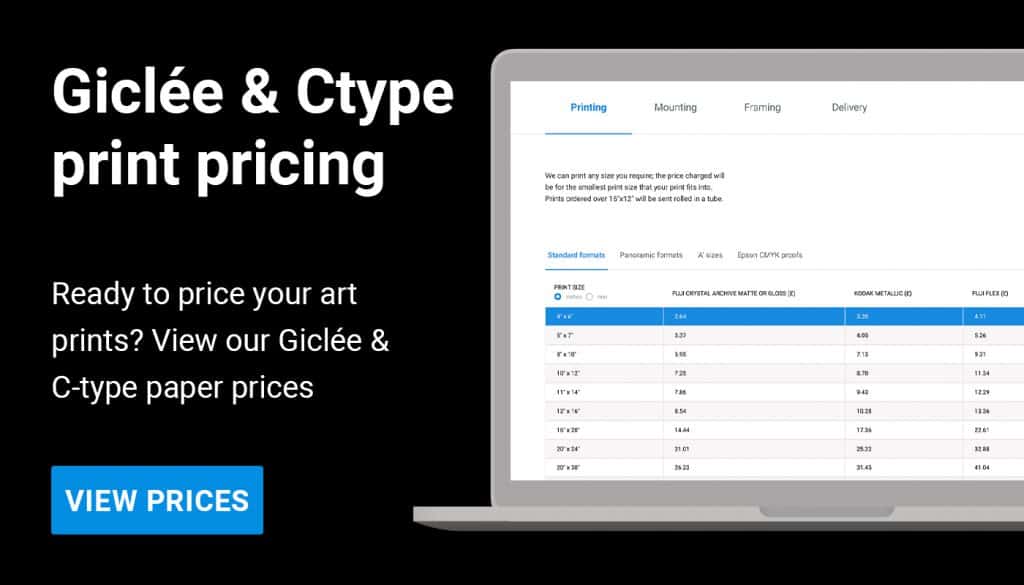 Is there an investment value to the art you produce?
The objective of most art collectors is undoubtedly to discover the next big artist, to buy their work early and see it increase in value. The reality is that investment isn't the main reason the vast majority of the public buy art online. We carried out a survey of online art buyers, and only 6% of buyers make art purchasing decisions for investment purposes. The majority buy for aesthetic reasons; how it matches with their interiors, if they have connected with the artist's vision or the artist themselves, the art may remind them of a place they previously have visited, or a significant time in their life.
Artists are often concerned about how the future investment potential will be affected by the price point of their work. We would say that in order to sell to serious art investors, you would need a strong track record in terms of shows, press, comments by critics and a price history in the resale market.
Suggested prices for art print editions

How theprintspace can help you price your prints online
Selling your art prints online with theprintspace through your own online store means you can focus on making, curating and promoting your content whilst we handle the ​​print production and fulfilment process whilst also shipping the order direct to your customer. It couldn't be easier!