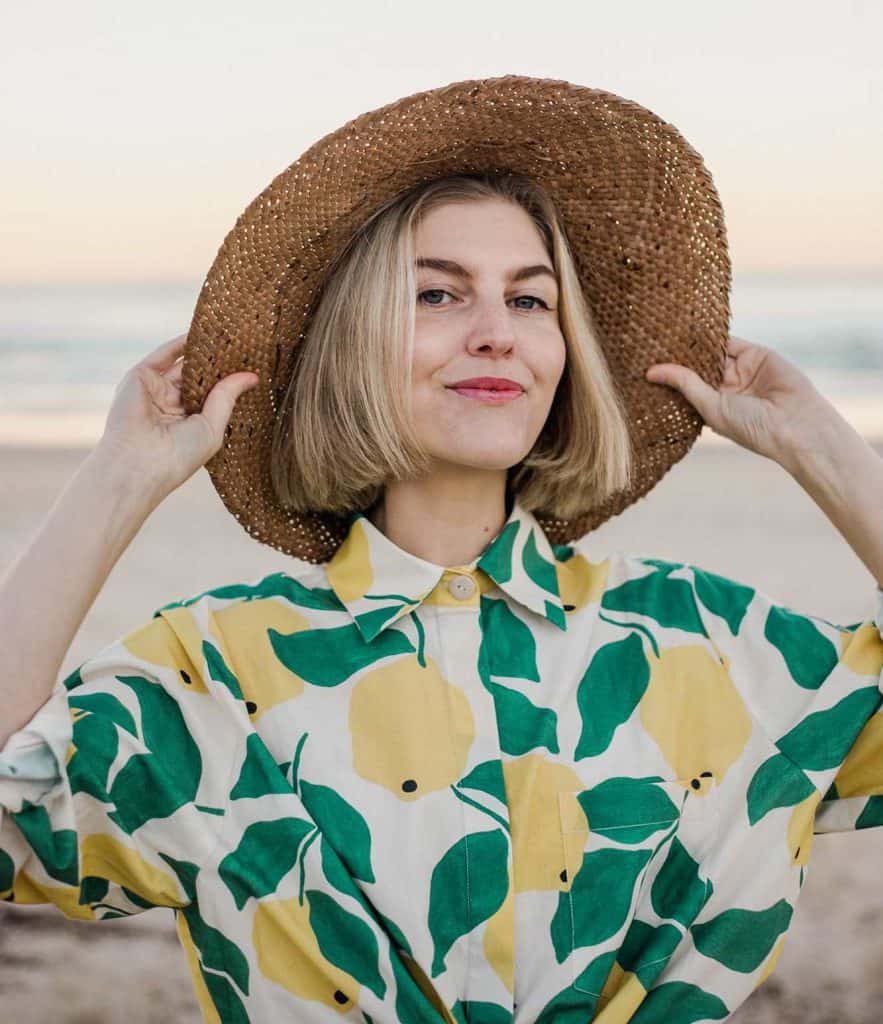 Liv Lee is an Australian-based artist, illustrator and maker of goods, living and working on Biripi Country. Her signature style features wonky interpretations of plants, flowers and fruit, that inspire happiness and evoke nostalgia.
Liv tells us how creating art for herself makes her happy. We also get to discuss her brand new print store and the marketing tips and tricks she uses to increase her online art sales.
Let's start with your why. What are your motivations, philosophies or reasons for doing what you do?
I have a constant creative itch that I need to scratch – I go to sleep thinking up new artworks and ideas that I can bring to life, it really is part of who I am. I love being able to create my own bright, wonky little world and produce art that makes me happy. And if I am able to make someone else happy by doing so, then that's just even better.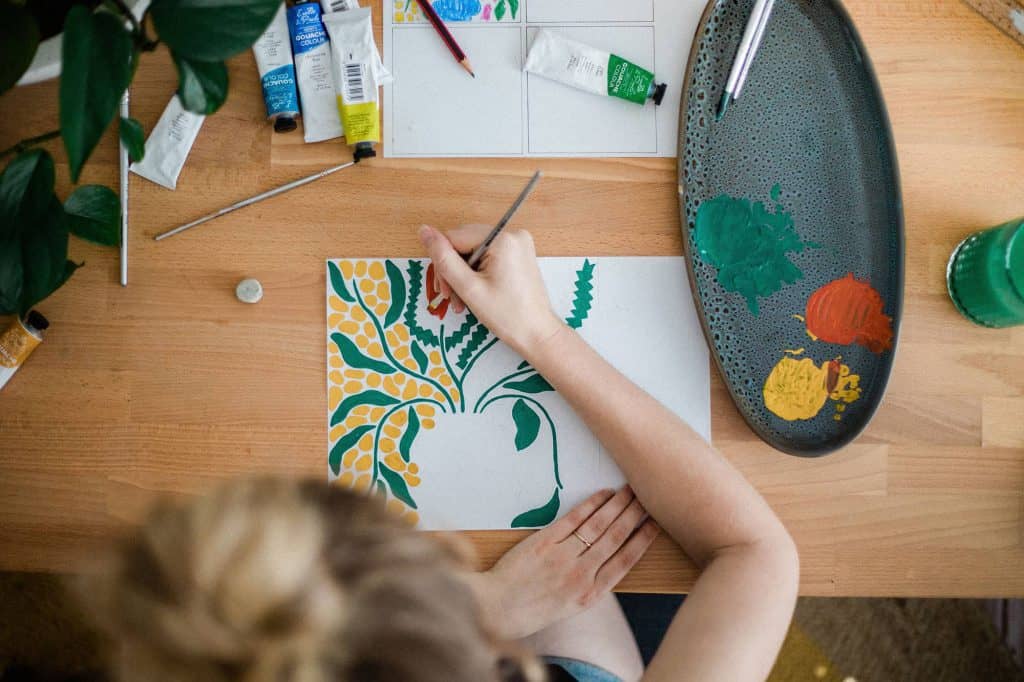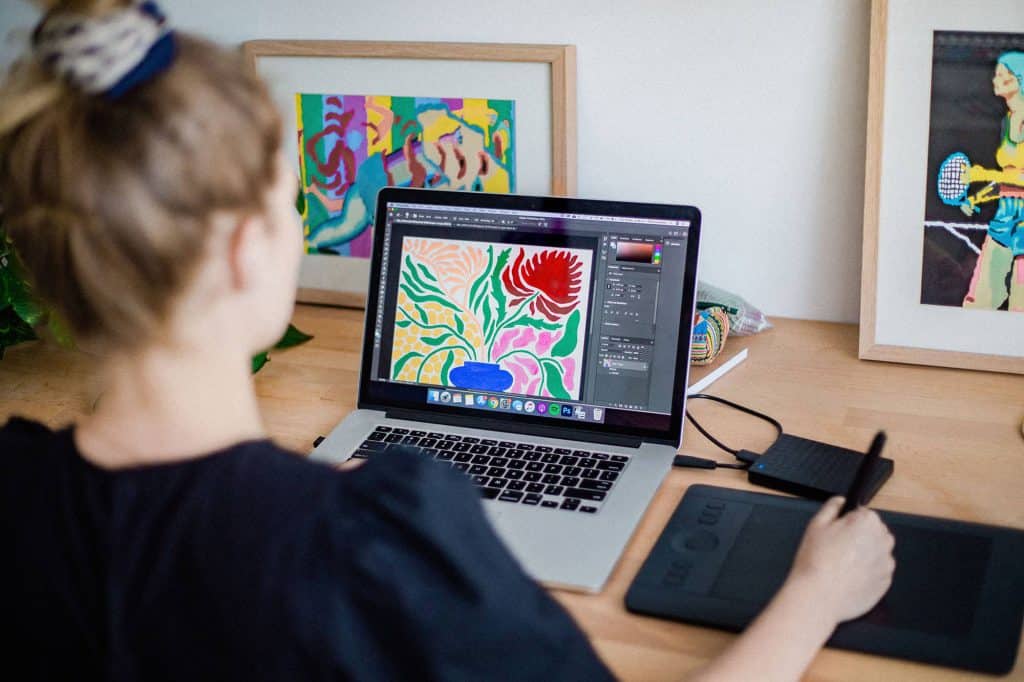 What artworks or project did you launch your store with and why?
I launched my print shop with all of my favourite artworks, all thirty five of them! I have so many artworks, that I only chose the ones that still really resonate with me, have a timeless appeal, and would also work well together as a set.
On top of that, the artworks I chose are all really vibrant and would bring happiness to any space.
What platform and design template did you choose and why?
My website was built last year using Wix. My husband is a graphic designer and all-round talented human, so he was able to customise an existing template to make it exactly how I wanted it.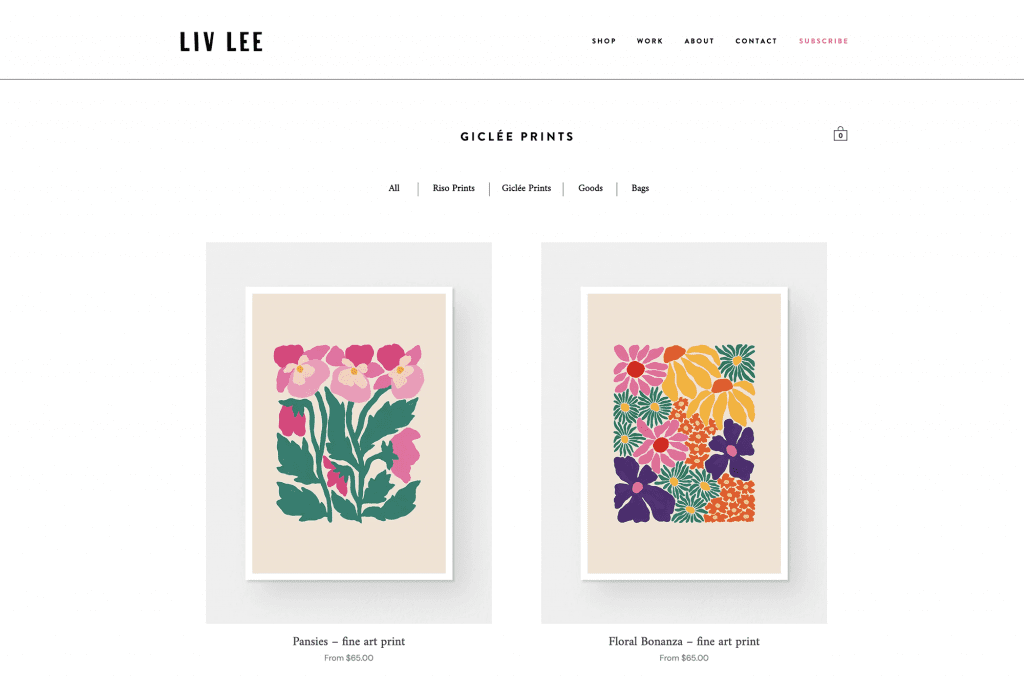 What type of social media content brings you the most engagement?
With the algorithm these days it's so hard to know the reason why a post gets great engagement or doesn't – it sometimes seems like a bit of luck if you're able to get on the explore feed or featured in the hashtags. One day a reel may get good engagement, and other times it's a static post.
One thing that my good performing content usually has in common is that it is always work that I have created for myself – work that I truely love and is 100% my style. I think if you make art that is for yourself, that you absolutely love, then it more than likely going to really resonate with someone else too.
What's your number 1 marketing tip that's helped you grow?
Diversification – diversify the type of content you create i.e. post still images, videos, behind the scenes, client work, yourself etc. Also, don't rely on the one social platform – start to reach a new audience on other platforms, as well as build your own email database.
Thank you Liv for sharing your amazing insight. You can check out Liv's new store here. Want to set up your own online art store? Follow our 25 step guide below!