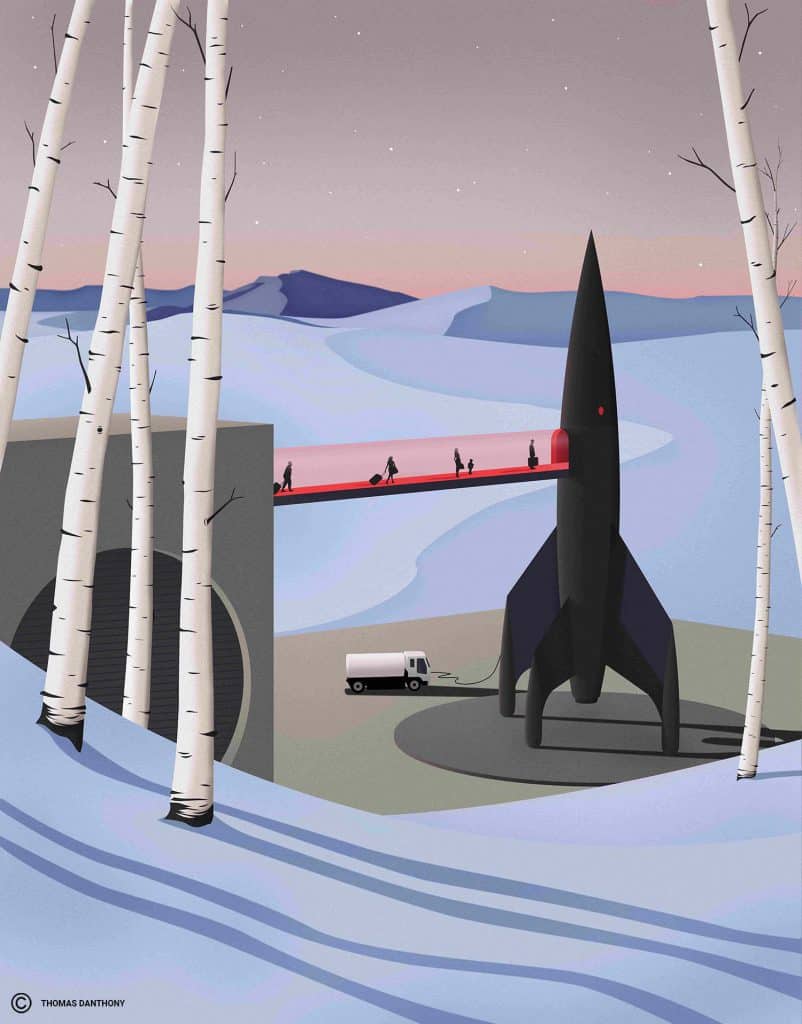 (1) Size & growth of art market
To most artists, knowing the scale of the online art market is perhaps of little interest, they are rightly more interested in the creative side of things. However, taking a second to read just how big this market is will explain why selling online should be taken seriously. Online sales are also growing fast, so now is the perfect time to get started.
Before we continue we would like to make distinction between the wall decor market and the art market: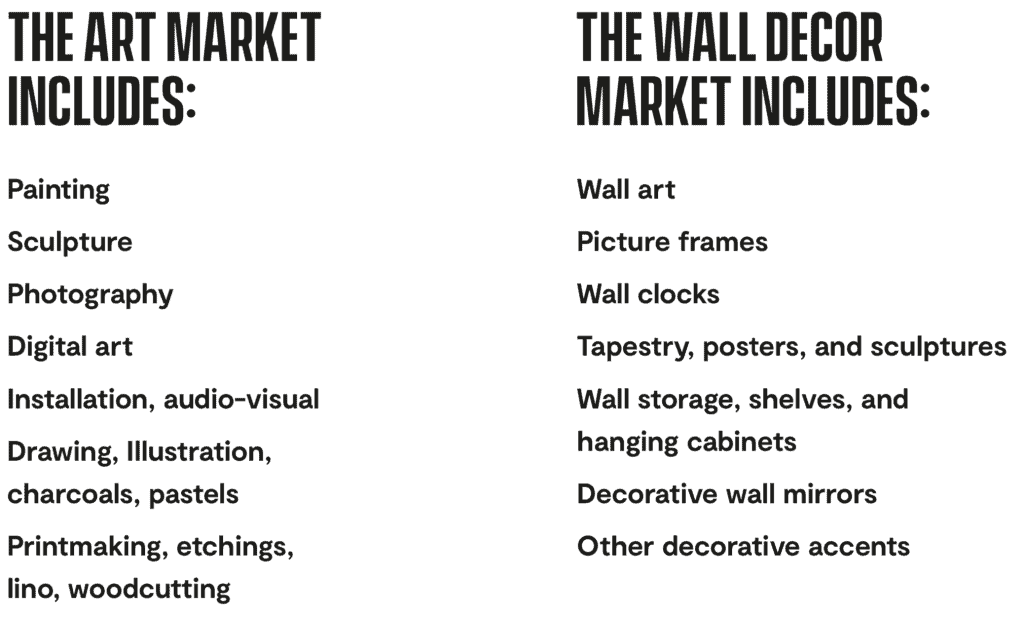 The relationship between the two is that there is crossover. However, the degree of which is a bit uncertain due to the statistics being compiled from various sources.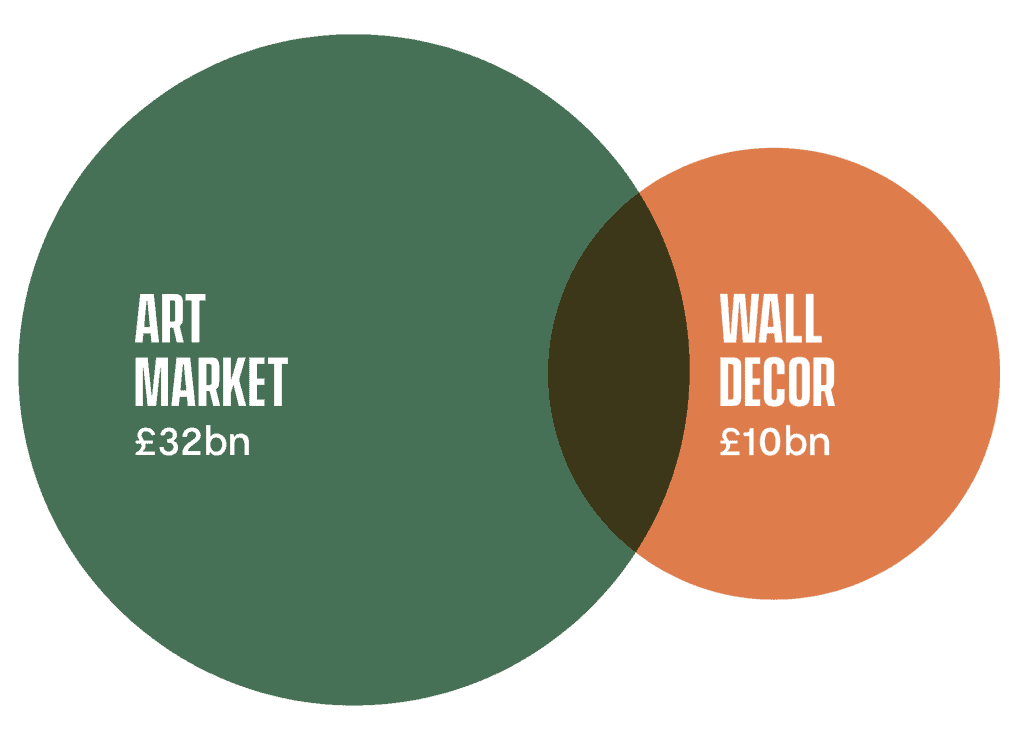 In terms of the art market, various studies we have looked at estimate an average sales total of around £32bn globally each year, with the online part estimated as between £2.7bn to £3bn in 2016 and growing at around 15% per year. This makes the art market bigger than the recorded music industry, a fact few would expect!
The more informal wall decor market is worth around £10bn
in sales in the USA and Europe combined and growing at around 12% each year with the online segment growing at 19% each year. Again huge, and growing fast.
Technologies like augmented reality, where consumers will have the opportunity to visualise art on their walls before they buy, are just around the corner, and it is these advancements that are going to help this online art sales movement grow even faster in the future.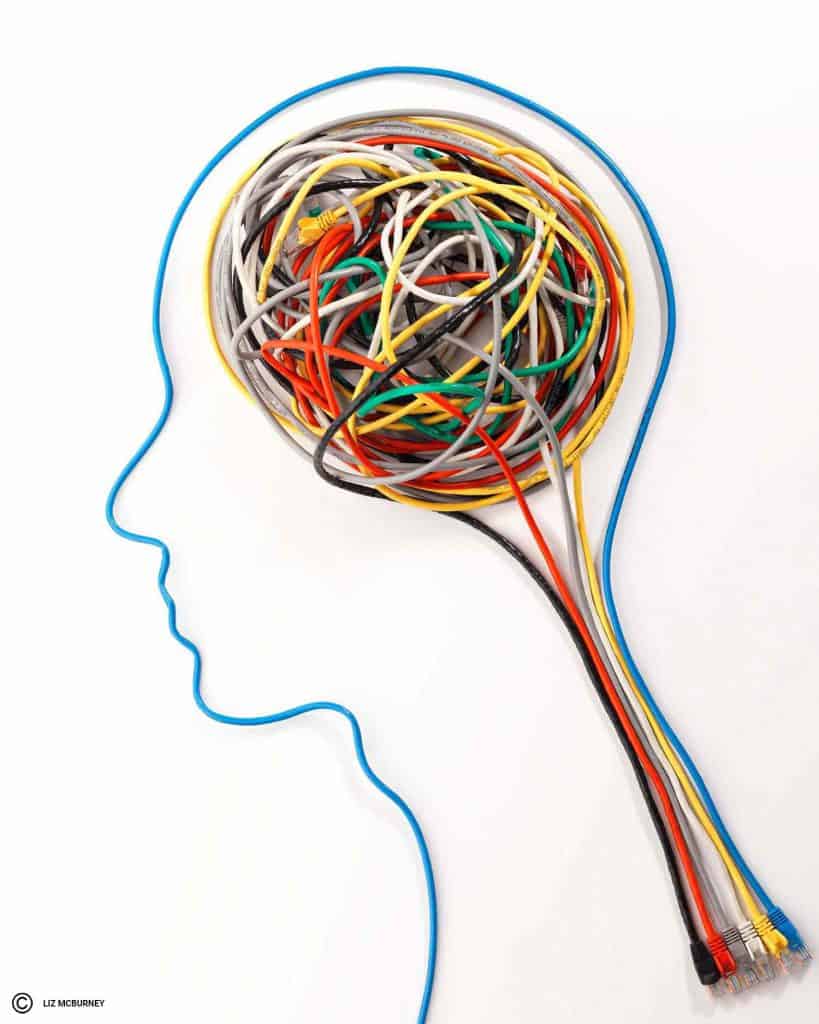 (2) Why do people buy art online?
In 2017 creativehub surveyed 10,000 internet users to ask them about their motivation for buying art online. We found a number of key findings that affect why people purchase art online, including affordability, price points and investment values.
Are buyers likely to purchase art online for investment purposes?
Investment is often not a significant driver of online art sales, investment purchases are more likely to happen in person. In fact, the two biggest drivers of online purchases are;
(1) Aesthetics and matching with home style and decor
(2) The emotional context at the point of purchase. Emotional context refers to the way a buyer engages with an artwork, for example they may have previously met or have some connection with the artist, or the artwork itself may remind them of a holiday, place or event. Selling art online is very different to selling art in a gallery. Detailed descriptions and context to the work are vital when selling online, as you don't have the opportunity to chat to the buyer to get their initial interest.

People will usually pay less when buying art online than when buying in a gallery setting.
However volumes are higher due to the larger audience and the ability to reach the long tail (this is a reference to the theory of internet commerce, which predicted that niche interests would be more sustainable because of the increased reach and search-ability of websites). As we discovered above, investment is not a key factor in online art purchases, therefore the lower price point makes perfect sense, as investment value tends to drive prices at the higher end of the market. In other words, the questions an online buyer would tend to ask of themselves are: do I like it and will it go with my interior style? As such there is a limit to what they are prepared to pay for it. A quick note about limited editions in relation to this point; limited editions drive urgency as well as investment value, so we would still recommend considering them even if investment is not the main reason for purchase. Discover more about limited editions here.
Price points of art bought online:

Does affordability affect the buyers decision?
We found that the most important reason for people not buying more art online was affordability. In other words, people might like the work and want to buy it, but many will not buy it if it is priced above a certain point. Of course this begs the question, what does affordable mean?
This depends on things like the cost of living in a country and the size of the artwork – i.e. how much it costs to produce. Cost of living was most famously compared by economists using the Big Mac Index, where they compared the price of the Big Mac in every country, a handy measure because it's the same product everywhere and it's available in over 50 countries. From our extensive experience in the UK market, affordable for many art buyers means under £250, but this is of course highly subjective.
You can read our recommendations on online art sales pricing in our recent 'How to price your online art prints' blog post.